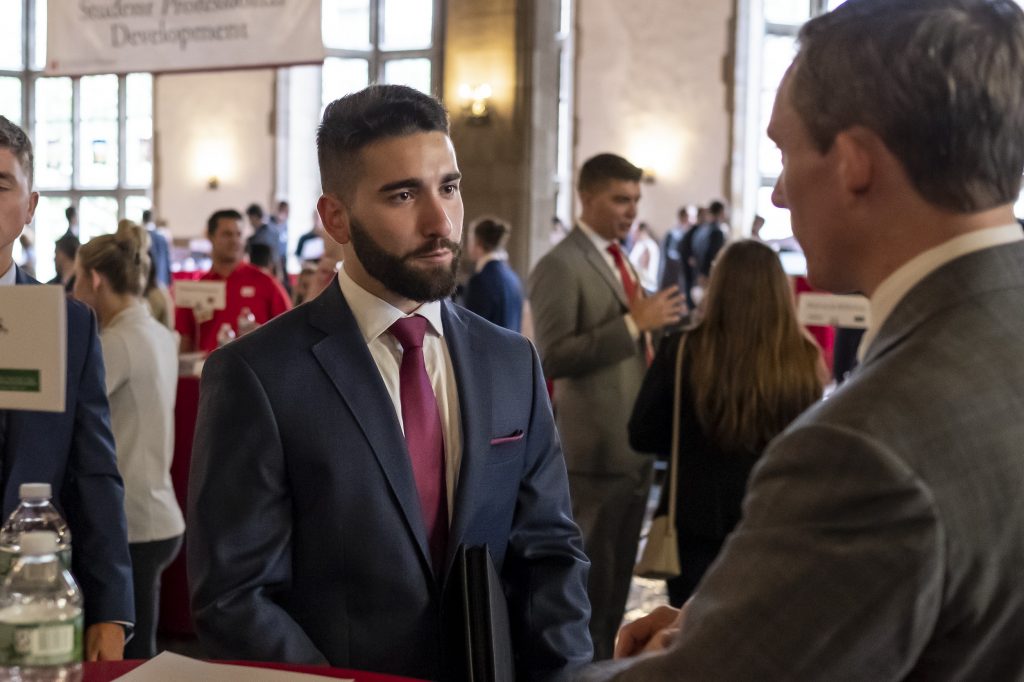 Getting CSPD'd
Getting CSPD'd is your first step to connect with our center and launch your professional brand. Through the CSPD process you will learn about our key service and create a professional resume in the Fox Signature Format.
1. Enroll in the CSPD Canvas Course
Click here and select the "Enroll in Course" button to add the CSPD Undergraduate Course to your Canvas Dashboard. You must officially enroll to complete the next steps in the process.
2. Complete the Welcome to CSPD Module
The Welcome to CSPD Module introduces you to CSPD, our key services and tools, and ways you can work with and be in touch with us. This module will also provide an overview of Handshake, our career management system that highlights all opportunities for students to apply.
3. Complete the Resume Development Module
(available at end of Welcome to CSPD module)
The Resume Development Module teaches you how to write a resume using our required Fox Signature format and provides you with tips to help you highlight your skills, accomplishments, and fit for jobs and internships to which you might apply. 
4. Resume Critique
Make an appointment or stop by drop-in hours to have your Fox-formatted resume critiqued by a CSPD Career Coach. A CSPD staff member will conduct an in-depth resume review and provide helpful tips to improve your document. 
Once you have completed steps 1 – 4, you are CSPD'd.