Anzio Williams at graduation ceremony in January
The working world of broadcast news is different from just about any other industry there is.
The nine-to-five workday was just getting started for millions of Americans, but for the staff at NBC10, the work never stopped. Inside the sunbathed 11th floor of Center City's Comcast Technology Center, the editorial meeting was filled with sounds of pens shuffling and reporters speaking.
Then, minutes into the meeting, the boss showed up. Relaxed and calm, NBC10 vice president of news Anzio Williams, MBA '20, exhibited an almost larger-than-life stature. He walked the walk of a strong leader, and like every good leader, he knew how to empower his people to succeed.
While he was only in the meeting for a few minutes, his comments and contributions were more observations than they were directives. They were made to calm his staff, and also reaffirm the trust that he has in them.
While Williams is a natural-born leader, he went to North Carolina Agricultural and Technical State University to hone his talent. He graduated in 1994 with a bachelor's degree in broadcast journalism, but he always wanted to continue his education. It just never happened.
"I kept saying that one of these days, I'm gonna go do it," Williams says.
That day came shortly after his sister, Tanya, finished her MBA program at North Carolina Central University in 2018.
"She had a lot of things to use as an excuse not to do it. I said, 'Okay, I really don't have any excuses anymore. My mom was like, 'Yeah, you're right. You don't have any.'"
"I could not expect blessings to come if I did not make investments in myself," he says.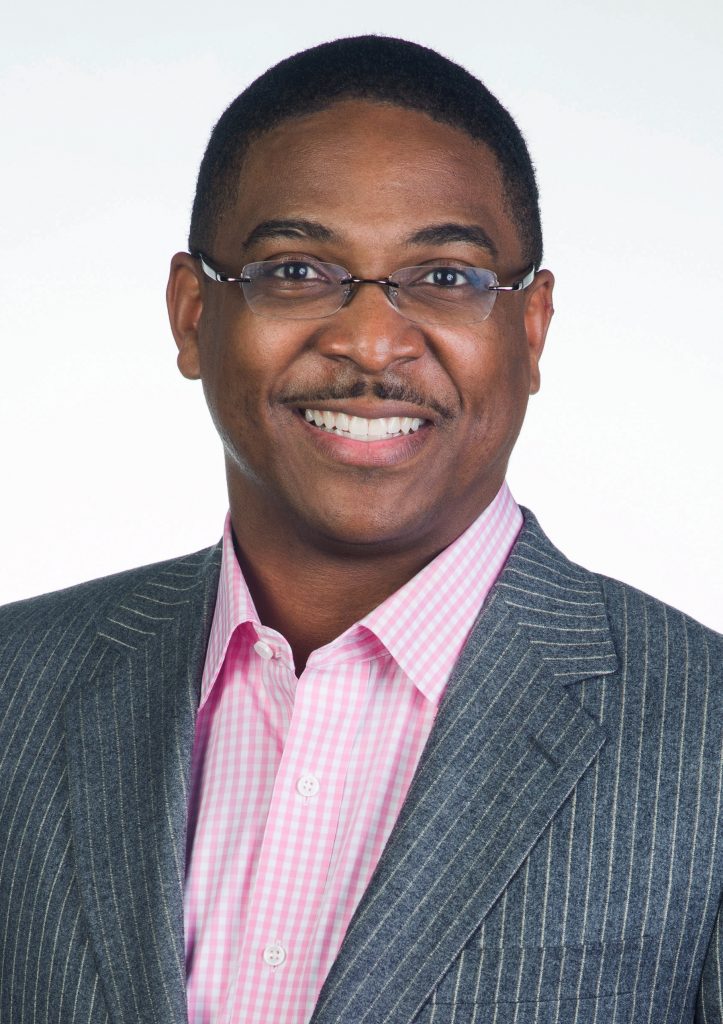 There was a problem, though: He wasn't sure where and how the best fit would present itself.
Enter Temple University's Fox School of Business.
"I will tell you that Temple's processes and systems made it very easy. People answered every question, explained what the financials would look like, and even helped me decide which program I wanted to do," he says.
Williams enrolled for the 16-month executive MBA in the fall of 2018.
Then, this January, Williams graduated with his MBA.
It challenged his workstyle in many ways. From fine-tuning his self-titled "collaborative" leadership style to his work ethic, it was an experience he is forever thankful for.
"You're with other leaders, other type-As in the room," he says. "I had to watch, and sometimes bite my tongue. Every week, every project I had to step back and think, 'What's my role? Where do I fit?'
"Knowing when, where and how to step up was very key for me."
His classmates, who he still frequently talks to, gave him a new perspective on leading. They all hold similar high-ranking executive positions.
"I can't tell you how many times I've done something different because I've seen other professionals in class do something different," he says.
Williams could not have asked for a better experience at the Fox School, and he believes that learning alongside other professionals was the best thing he could have done for his career.
His second wind of school even taught him that everything was going to be fine when he wasn't in the studio. 
"As I got better, my team here got better. I spent a lot of time out of the office studying, and my other leaders stepped up. It gave them the opportunity, and it also taught me that when I'm not here, this place isn't going to fall apart."
At the end of the day, the true legacy of any leader is what comes after him.
Wherever his career continues to take him, one thing is for sure: NBC10 hired the right person in 2012 to lead the newsroom. That's backed up by NBC10's resurgence as a competitor to 6ABC's viewership numbers.
When he entered the editorial meeting on that recent morning, it was a refined Anzio Williams who was talking to his employees. 
"Getting an MBA, I wanted to make sure that whatever is next for me, I wanted to be prepared," he says. "Getting this MBA has prepared me personally, because I met a lot of great people and experienced great things with them, and professionally, I know I'm better for having to have done this."
"The only regret I have is not doing this before now."