Temple faculty members Thilo Kunkel and Subodha Kumar available to discuss how celebrities, athletes and organizations can engage audiences during COVID-19
PHILADELPHIA, April 6, 2020 — The NBA is postponed indefinitely. Concerts have been canceled. And who knows when we'll see another Hollywood blockbuster in theaters. 
So how are celebrities and athletes supposed to engage their fans and audiences when they're no longer in front of them?
Elton John is one of many performers who has found a new way to engage audiences during the COVID-19 pandemic.
"This is the first time where celebrities can engage with their fans, almost exclusively, through social media. Because of COVID-19, fans have more time to spend on social media, too, which also presents an opportunity. Celebrities are also now able to connect with their fans in a more informal and maybe even a more emotional way," says Subodha Kumar, a professor of marketing and supply chain management in the Fox School of Business at Temple University. "For example, many celebrities are using social media to discuss how they are dealing with coronavirus lockdown. Although celebrities can be more informal on social media, they also need to be very careful in maintaining the sensitivity of the situation."
Two of Kumar's research and teaching interests include social media analytics and digital marketing, and he is known for his research on the value of trademarking a social media hashtag.
We've already seen several celebrities and institutions utilize social media in new ways to reach their audience. For instance, every night at 7 p.m., Death Cab for Cutie lead singer Ben Gibbard hosts daily live stream concerts from the band's Facebook page. The San Diego Zoo has launched an online education program #WereHereTogether to engage families at home during time. Elton John hosted a living room concert, which raised $10 million in charitable donations.
According to Kumar, these new efforts might actually help with engaging and creating brand-new audiences.
"New programs and challenges on social media platforms during the lockdown are enabling celebrities and institutions to engage with their fans in new ways," he says. "For example, until now, sports teams and athletes have mostly relied on traditional ways to engage with fans. However, they can now use Instagram Stories Polls to select a team's most iconic players or run challenges like the #stayathomechallenge, which taps into the competitiveness of sports and brings people together. These are all unique opportunities and could ultimately be a positive thing in terms of reaching new audiences," he says.
Thilo Kunkel, an associate professor in Temple's School of Sport, Tourism and Hospitality Management, agrees. He argues that the pandemic might actually be a positive thing for some athletes in terms of building their brands, especially those who do not have as large of following like megastars James, Cristiano Ronaldo or Steph Curry.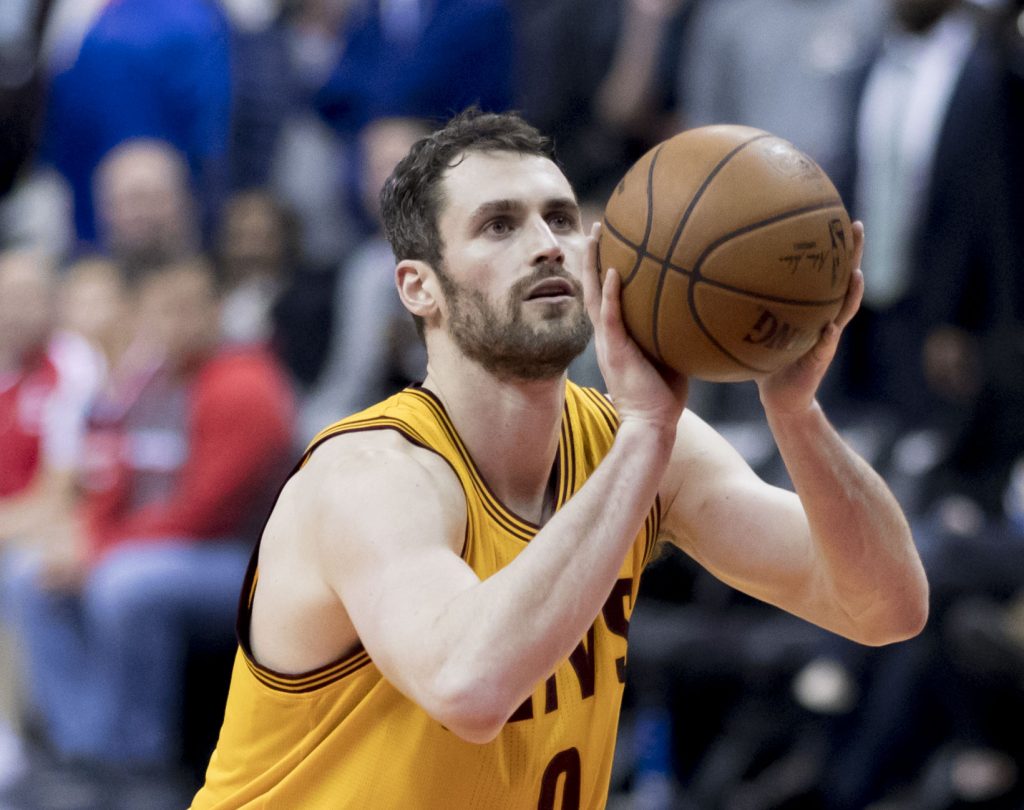 Kevin Love was one of the first athletes to make a philanthropic gift after the COVID-19 outbreak began
"Not having games and not being able to train allows athletes a lot of time to build their brand away from their sport," says Kunkel, whose research has focused on how athletes develop and position their brands. "Charity and philanthropy is a great way to build your brand during times when you can't actually build your brand from playing. For instance, you've probably seen that (Cleveland Cavaliers player) Kevin Love donated $100,000 to arena staff. In terms of how people think about him, that's probably as valuable, if not more valuable, than him having an outstanding season."
Beyond that, athletes also now have an opportunity to experiment a bit more on social media.
"I've seen some stars join TikTok, and they now have more time to practice their TikTok dances and really work on their social media profiles," Kunkel says. "Because they don't have to go to any appearances or travel, they have a lot more time to really engage with their audience online."
ABOUT THE FOX SCHOOL OF BUSINESS
The vision of Temple University's Fox School of Business is to transform student lives, develop leaders, and impact our local and global communities through excellence and innovation in education and research.
The Fox School's research institutes and centers as well as 200+ full-time faculty provide access to market-leading technologies and foster a collaborative and creative learning environment that offers more than curriculum—it offers an experience. Coupled with its leading student services, the Fox School ensures that its graduates are fully prepared to enter the job market.
The flexibility and responsiveness of our knowledge-creating research faculty allow the school to address the needs of industry and generate courses and programs in emerging fields. As a leader in business research, the Fox School values interdisciplinary approaches and translational research that influence and impact real-world problems. Our research informs an adaptive curriculum, supports innovation in teaching and prepares students for the ever-changing business environment.