"We have the Internet of Everything but not the inclusion of everyone," says Ajaypal Singh Banga, CEO of MasterCard.
Members of the Temple University community echo that sentiment, and many shape their careers on working to change it. We spoke with students and alumni who are working to create a more inclusive, accessible society through advocacy, education and more. 
Nadira Bostic, KLN '19 
Photo by Joseph V Labolito
It all clicked for Nadira Bostic when she saw a commercial for a new Xbox adaptive controller. The ad features children with disabilities exploring the various accessibility features of the new technology. It was the first time that she had seen people with disabilities in an advertisement that wasn't for a medical product or device, and it made her feel seen. "Being able to, even through small things, see yourself more in the media helps normalize your identity and makes you more comfortable in who you are."
Bostic wants to help inspire the same feeling in others. She hopes to gain employment at an agency post-grad so that she can advocate for diversity at the source. Advertising provides an opportunity to start conversations, and Bostic believes that more representation can raise collective consciousness about the existence of people with disabilities and their right to be recognized.  
Shawn Aleong, Current Student, Legal Studies major, Fox School of Business and Founder & CEO, Devon Group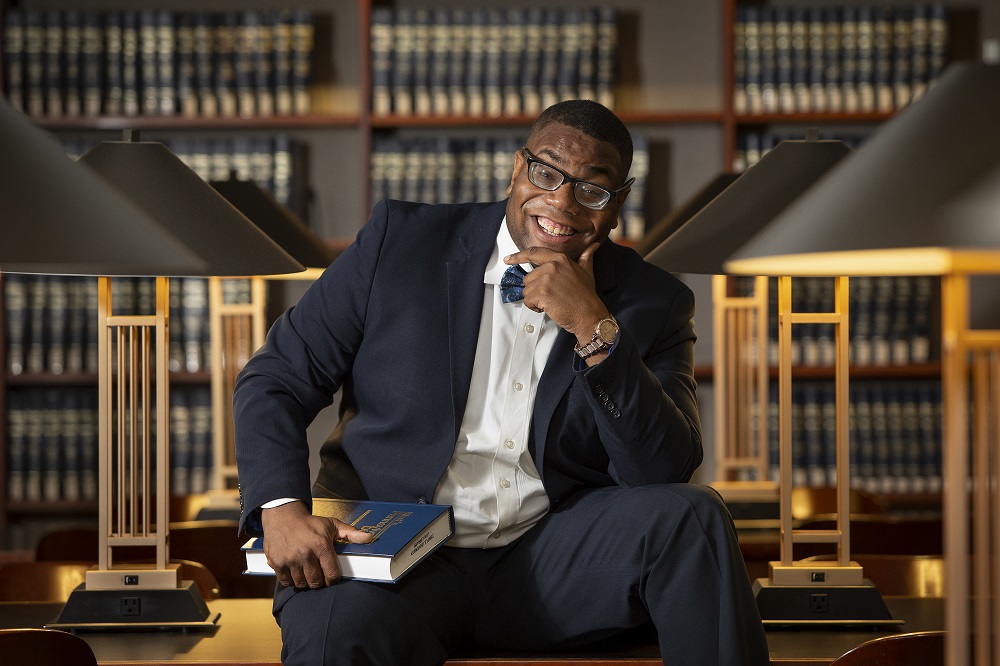 Photo by Joseph V Labolito
Shawn Aleong, a Legal Studies major with minors in Real Estate and Finance, hopes to turn every facet of his education into an opportunity to make society as a whole more inclusive. He plans to pursue law school to become a disability rights attorney and to eventually foray into real estate development to help provide fair housing options for people with and without disabilities. "As a person that has a disability I feel like I have a duty to advocate for those who cannot advocate for themselves," says Aleong.
Aleong also founded his own business, the Devon Group, which provides basic training on disabilities to organizations to foster a more inclusive and accessible workplace environment. 
Jimmy Curran, BBA '11, Market Research Analyst, Independence Blue Cross, Author and Founder of [dis]Able the Brand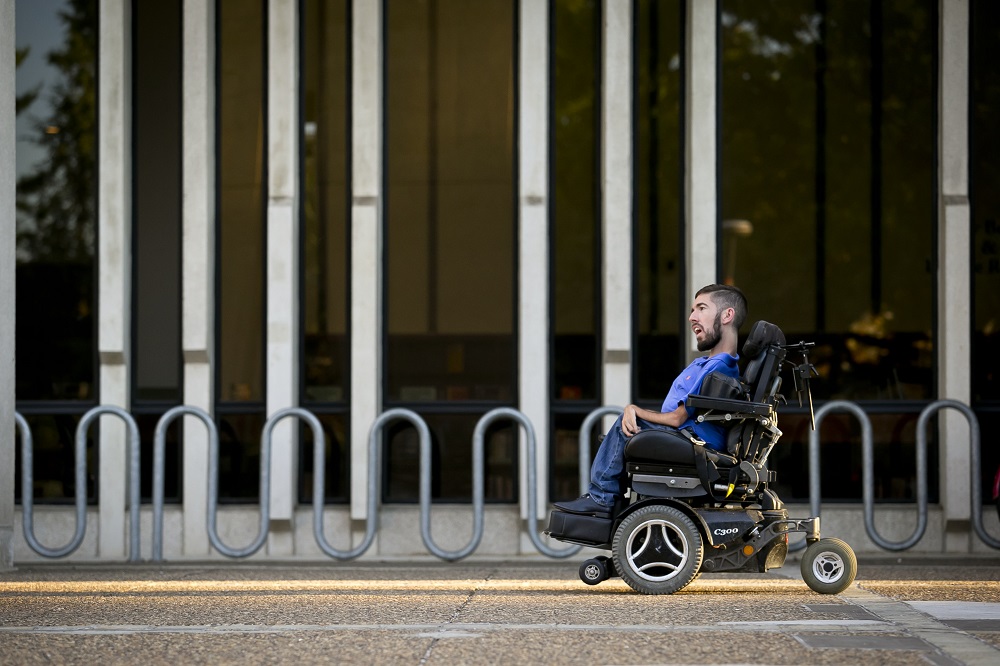 Photo by Joseph V Labolito
Jimmy Curran has always been his own advocate and embraces the chance to be a voice for others. After graduating from the Fox School, Curran was inspired to create [dis]ABLE. What started as a logo for him to put on his own clothes evolved into a multi-dimensional platform that serves his overall mission to help eliminate the stigma attached to disability. Curran also self-published a children's book, Will the One-Winged Eagle, which has sold almost two-thousand books worldwide. 
Curran hopes to continue to reshape people's perspectives on disabilities by sharing his story in a way that teaches universal lessons everyone can relate to. "I truly do believe that we all, with and without disabilities, have more in common than things that separate us."
Natasha Graves, MBA '18, Entrepreneur, Photographer, Writer, Blogger, Advocate and Health Educator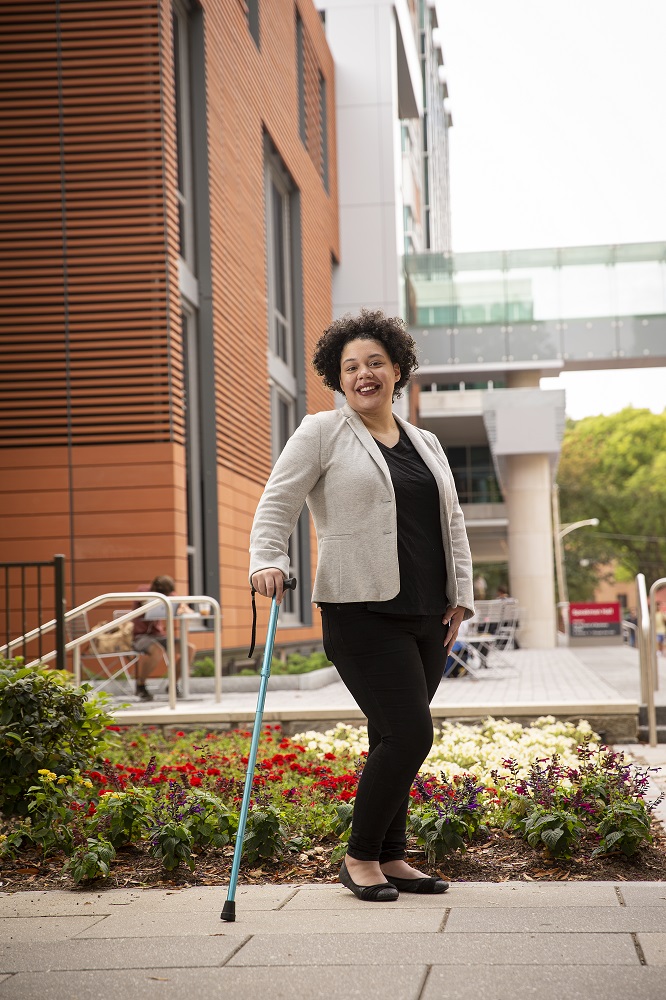 Photo by Joseph V Labolito
Natasha Graves wears many hats, but most of her career efforts are focused on healthcare and health education, including sharing her own journey with chronic illness. Already holding a master's degree in Public Health, she saw a need to understand the business side of healthcare to ensure that she could advocate effectively for patients. 
After earning her MBA at Fox, Graves went to work on her own chronic illness, disability advocacy and accessibility project. She plans to pitch the business plan to investors in the near future. Throughout her studies, Graves also came to recognize the importance of inclusivity in marketing and advertising. "As a person of color, I want people that look like me in disability and awareness spaces to represent me," Graves says. "I hope that those in the business field gain an understanding of the importance of diversity, disability and chronic illness inclusivity in marketing."