It has been a lot of fun learning about classes that have resonated with Fox students. In the final installment of My Most Memorable class, we hear from students who have been inspired by courses in the history of art, transformational leadership and digital analytics. Want to discover more enriching courses? Check out Part 1 and Part 2 of My Most Memorable Class.
Thanks for following along! If you have a Temple course that has made an impact on your life, tell us about it.
Stephanie Enweonwu, Class of 2025

Hometown: Union, N.J.
Major: Management Information Systems
Favorite Class: Data and Analytics
Name of Professor: Konstantin Bauman
What was so great about this class?
"This was the first class I took for my major and I was super nervous going in about what to expect. I ended up loving the class because the professor made the class a space for collaboration, so I never felt alone. Every class we worked on assignments together and he was always willing to go back and repeat steps, even if it was only one person who didn't understand. I felt confident with the skills I learned in that class to use it in my other classes as well."
Karina Mckenna, Class of 2024
Hometown: Allentown, Pa.
Major: Economics
Favorite Class: Intermediate Macroeconomics
Name of Professor: Martín Lopez-Daneri
What was so great about this class?
"The professor made this class great. He is very knowledgeable and enthusiastic about the industry and the content. We were encouraged to think logically and ask deep thoughts. The course material in general is very relevant and I find greater understanding in my other business courses now after understanding how the macroeconomy works in depth."
Maggie Loung, Class of 2023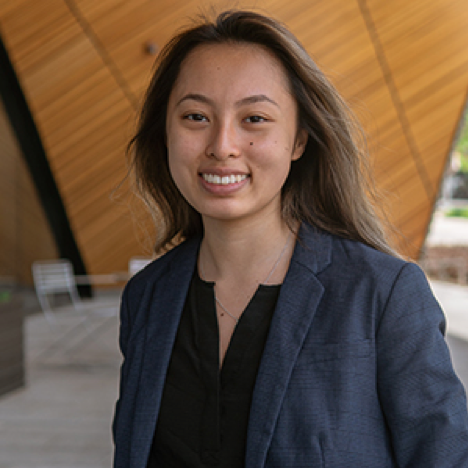 Hometown: Stratford, Ct.
Major: Management Information Systems
Favorite Class: Becoming a Transformational Leader
Name of Professor: Cindy Leavitt
What was so great about this class?
"In Fall 2019, I was perplexed on how to authentically express myself and my intersecting identities. Cindy Leavitt, Temple's Vice President Information Technology Services and Chief Information Officer at the time, taught me how to discover and live up to my values through stories, group activities, and case studies. I learned the significance of leading with empathy, enabling me to become a more adaptive and confident leader. Today, in the spring of 2023, I still remember the class fondly and how it prepared me throughout my undergrad journey."
Ethan Trzaska, Class of 2024
Hometown: Green Lane, Pa.
Major: Finance
Favorite Class: The History of Art (study abroad in Rome)
Name of Professor: Frank Dabell
What was so great about this class?
"The class consisted of on-site lectures, and we never once met in the classroom. The course had an engaging topic, taught by a professor that was passionate and knew so much about the topic."