College is an enriching time that expands your perspective on just about everything. Sure, you're required to fulfill course requirements for your major. But you also have access to an entire catalog of interesting classes just because you're intrigued by a topic. Some classes will stick with you more than others, but that's all part of the experience! 
Let's hear from some fellow Fox Owls about their most memorable class.
Jennifer Farhat, Class of 2025 

Hometown: Delaware County, Pa. 
Major: Economics 
Favorite Class: Religion in Philadelphia  
Professor: Timothy Loftus 
What was so great about this class? 
"Getting to learn the history of North Philadelphia helped me understand the community. I love being able to walk around and reflect on the history of significant places we went over in class every day. One of the projects we had to do was called the Religious Other project. We had to go to a place of worship that we were not a part of and present the beliefs of the religion. As a Catholic, I went to a nondenominational church on Diamond Street. Along with learning about how a different group of people worship, I was pushed out of my comfort zone to try something new and go somewhere I had never been before. I would highly recommend this class!" 
Robert McFarland, Class of 2023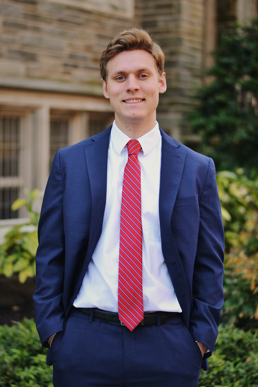 Hometown: Ambler, Pa. 
Major: Finance 
Favorite Class: Owl Fund Seminar 
Professor: Cindy Axelrod 
What was so great about this class? 
"This class is a student-managed investment fund. I had the opportunity to cover different sectors of the S&P 500 managing real money. I was able to analyze different investment opportunities and develop ideas that my peers would critique. This c. This class helped to give me a basis of information that no other class provided. I also gained so many friends from the program, many whom I talk to daily about everything from the best stocks to catching up on the latest Temple basketball games. It is a great group of people who participate in the course and the highlight of my Temple career." 
Brianna Tonnesen, Class of 2023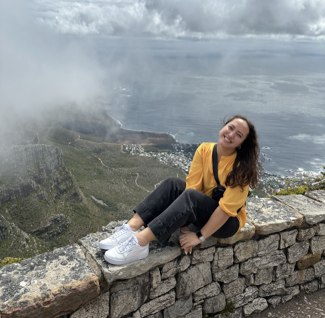 Hometown: Milford, Pa.
Major: Finance
Favorite Class: Doing Business in a Foreign Country (study abroad in Rome)
Professor: Robert Huber
What was so great about this class?
"I loved how this class gave us the opportunity to explore Rome every week through different museum visits! It introduced students to museums and areas of the city we would likely not see otherwise. It changed the way I perceived art, not only in Rome but around the world (even in Philly!)."
Allyson Yu, Class of 2023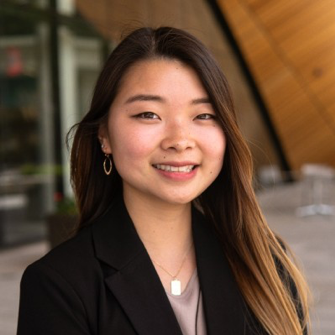 Hometown: Reading, Pa.
Major: Management Information Systems
Favorite Class: 3D Foundations Principles
Professor: Rebecca Tennenbaum
What was so great about this class?
"I think that this experience will always stay with me or be revisited because though I have found a passion in utilizing my MIS major to explore technology and creativity that subjects itself more to a computer screen, it is comforting to know I am not just limited to the online but could create tangible 3D items. My professor contributed to my enjoyment of the class because she gave us an open project to create whatever we wanted. My project was a pair of wooden 'crocs' that were wearable! It was so enjoyable to plan out and create myself and I felt so proud I was able to complete it."
Maria Mihalopoulos, Class of 2024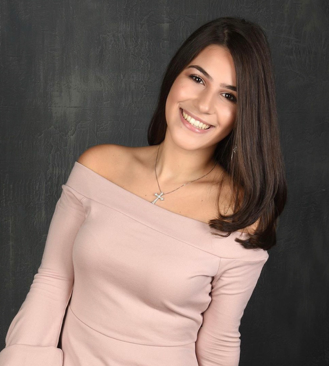 Hometown: Nazareth, Pa.
Major: Marketing
Favorite Class: Human Resource Management
Professor: Kathleen Voss
What was so great about this class?
"It was one of the few classes that a professor cold-called on students to participate. While this sounds intimidating, it forced everyone to give their best effort. The class quickly became familiar with one another, and we learned more about each other as students. I remember walking back to my dorm with three students I met in class talking about the unfamiliarity of college and what we expected. Three years later, we are friends who will know each other for a lifetime. This class represented a huge milestone in my life."
Cara Fredericks, Class of 2025
Hometown: Havertown, Pa.
Major: Statistical Science and Data Analytics
Favorite Class: Leadership and Organizational Management
Professor: Mike Guglielmo
What was so great about this class?
"Mike put us into groups and paired us with a real business in the area. We worked one-on-one with representatives of these companies throughout the semester. At the end, we presented our projects to the representatives. I got a taste for what it is like to interact with a company representative in our semester-long project. Also, Mike brought in guest speakers every so often. These speakers had successful careers and it was amazing to hear about their journeys. I will forever remember it!"
Neeka Bahrampour, Class of 2025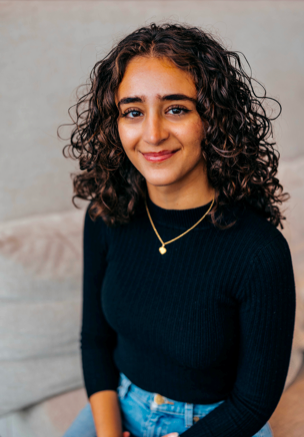 Hometown: Franklin Lakes, N.J.
Major: Economics
Favorite Class: The Legal Environment of Business
Professor: William C. Bunting
What was so great about this class?
"I am very interested in law, and I plan on going to law school, and the material covered by Professor Bunting was all I have been dreaming about for a while, so that made the class so much better. He also conducted the class in the Socratic method, like law school courses. It basically affirmed my decision to go to law school! One of the best classes I have ever taken!"
Jenna Zenouzi, Class of 2023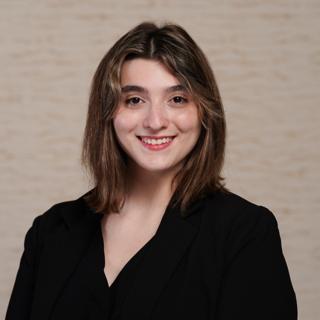 Hometown: Radnor, Pa.
Major: Finance
Favorite Class: Creativity and Innovation
Professor: Michelle Histand
What was so great about this class?
"The class was the most impactful class due to its unique structure - the class met twice a week, and it was half Temple students and half Philadelphia high school students! We got to interact with high schoolers from the community, and it was a class with a ton of creative freedom. Our class occurred during a time of intense social unrest due to Russia's invasion of Ukraine, and our professor permitted us to all work together to create and execute a fundraiser on-campus in support of Ukraine. We created different booths featuring baked goods, games and student art, and executed it all by the end of the semester at the Bell Tower. It was wonderful to have what started as broad ideas, turned into an actual event, and was a positive experience all around."
Watch a video highlighting this class to learn more! 
Nolan Wiley, class of 2023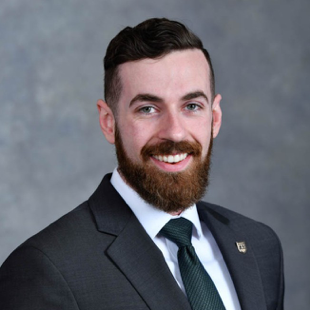 Hometown: Los Angeles, Ca.
Major: Risk Management and Insurance
Favorite Class: Managing Human Capital Risk
Professor: RB Drennan
What was so great about this class?
"We had the opportunity to learn about the benefits companies utilize to attract and retain talent. And the questions companies must ask when they are designing benefits plans. Now I understand not only the difference between plan and benefit types, but what the difference means for me, as a consumer of these services. It gave me the real-world ability to look at my job offer, and not just read what was given to me, but to truly understand what my benefits package entailed."