The classic college experience includes making memories you'll treasure forever.
From fostering friendships and cheering on the Temple Owls, to joining clubs and charting a career path—college is an enriching time that expands your perspective on just about everything.
A course professor or instructor also plays a role that can impact your college life. They impart their expertise and knowledge in a subject area which can have a profound impact in shaping your future.
In Part 4 of our series "My Most Memorable Class," we ask fellow Fox Owls about a favorite class that has stayed with them long after the course ended.
Want to discover more enriching courses? Check out Part 1, Part 2 and Part 3 of My Most Memorable Class.
---
Thanks for following along!
If you have a Temple course that has made an impact on your life, we'd love to hear about it.
---
Aneesh Sondur, class of 2026
Major: Finance
Hometown: Chicago area
Favorite class: Leadership and Operational Management
Professor: Michael Houldin
What was so memorable about this class?
This class changed my life. Professor Houldin wants to interact with his students, he wants them to succeed, and above all wants them to learn how to market themselves as a business professional. He taught us to be academically adept, professionally aware and always critically thinking. He taught us the importance of networking, research and starting and maintaining a company. What stood out most was the significance of cause and effect, how each action you take in your career journey has its own benefits and drawbacks.
---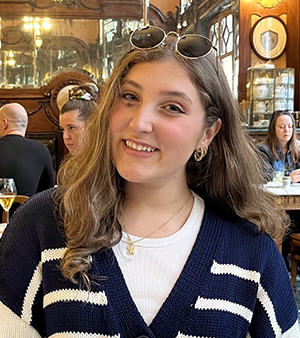 Rayna Friedrich, class of 2025
Major: Marketing
Hometown: King of Prussia, PA
Favorite class: Consumer and Buyer Behavior
Professor: Jennifer Sundstrom-Fitzgerald
What was so memorable about this class?
The class was so informative and taught me more aspects of marketing I was not familiar with before. With the in-depth class conversations, it solidified my major choice for me. The writing-intensive class allowed me to focus on some of my favorite brands and how they leverage consumers. Professor Sundstrom-Fitzgerald is an incredible professor who cares for her students. She is always available to help with assignments and her availability played a huge part in my success in that class.
---
Dominik DeSimone, class of 2026
Major: Accounting
Hometown: Phoenixville, PA
Favorite class: Analytical Reading and Writing
Professor: Gregory Winch
What was so memorable about this class?
The content was genuinely interesting. The way he spoke about it and the way our class discussions went made it intriguing. When it was time to review our essays, Professor Winch was insightful in his analysis of our work. He cares that his students are successful and is the best professor I have ever had. I would take his class 100 times over. I think about him and the course whenever I have a writing assignment. The information I learned in this course will stay with me forever.
---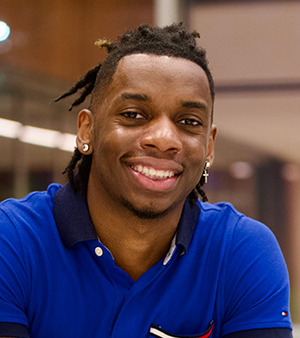 Robert Joseph Cruz, class of 2024
Major: Management Information Systems
Hometown: Born in the Bronx, NY, grew up in the Poconos
Favorite class: Honors Business Communications
Professor: Katie Gerst
What was so memorable about this class?
This class was easily the most engaging, fun and useful class I have ever taken. I love talking, writing and presenting, so immediately I knew Biz-Comms was a class I was going to enjoy. Professor Gerst really helped students who aren't comfortable with presenting be excited to present. She made it exciting to talk about topics I otherwise wouldn't have cared about. And most of all, she helped me make my written communication so much better. She put a lot of emphasis on saying whatever you need to say, rather than adding a bunch of "fluff." She made me a more concise and to-the-point communicator.
---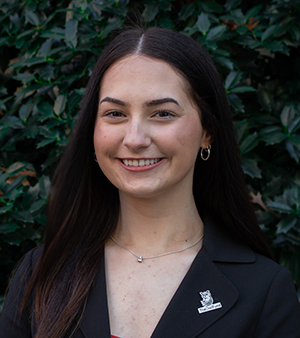 Jackie Neckers, class of 2024
Major: Finance
Hometown: Milford, PA
Favorite class: Owl Fund
Professor: Cindy Axelrod
What was so memorable about this class?
This hands-on class gave me the opportunity to manage a portion of Temple University's endowment and pitch stocks to add to the fund. It was definitely the hardest class I've taken, but by far the most rewarding
---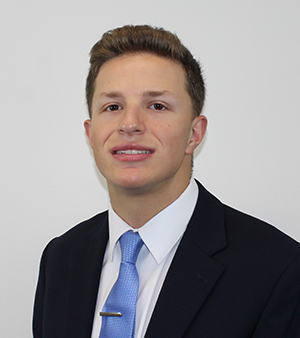 Nicholas Salerno, class of 2024
Major: Legal Studies
Hometown: Watertown, CT
Favorite class: Legal Environment of Business
Professor: Katayun Jaffari
What was so memorable about this class?
This class shaped my life greatly. Having a professor who is a full-time attorney in the legal profession really motivated and inspired me to continue my commitment as a legal studies student and to work toward going to law school. This class gave me insight into what the legal field is like, especially in the business world. The course material, lectures, legal questions and analysis of the law further developed my analytical and critical thinking skills.
---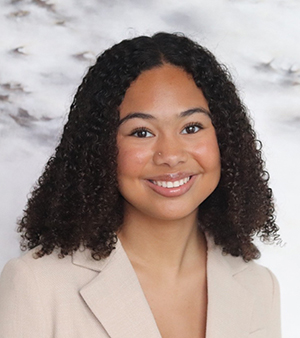 Diavionne Musser, class of 2025
Major: Marketing
Hometown: Lancaster, PA
Favorite class: Honors Digital System
Professor: Amy Lavin
What was so memorable about this class?
In this introductory course, understanding how MIS is related to marketing through activity-based learning inspired me to add a digital marketing minor to my courseload.