The Fox School Department of Marketing is excited to welcome its newest faculty member, Elina Hur. Hur will be teaching Customer Data Analytics (MKTG3509) for the first time this spring at the Fox School, but she is far from new to the subject.

After completing her undergraduate degree in South Korea majoring in psychology, she made her way to New York University for her master's degree. She says she discovered her love for consumer behavior in New York and went on to complete her PhD at Cornell.

Her friendly energy is contagious and she's excited to begin her first semester with Fox's marketing students. We had the opportunity to sit down with her and delve deeper into her journey, interests and advice for students.
---
---
Can you tell our students a little about yourself?
Apart from my work, I've recently taken up tennis, and it's been a great way to add some dynamics to my routine. I also enjoy experimenting in the kitchen, although I can't guarantee it always turns out perfect!
---
How do you like Philadelphia so far?
The first place I explored in Philadelphia was the Christmas market in late November last year, and it left a lasting impression on me about the city – warm, cute and lively! This contrasted dramatically with the serene, nature-filled surroundings of Ithaca, NY, my home during my PhD journey. While I have a deep affection for the natural beauty of Ithaca, I've also rediscovered my love for the vibrant city energy that Philadelphia gives.
---
Did you always envision yourself as a professor? How did you get into marketing research?
The idea of becoming a professor was never in my original plan. During my undergraduate years, I majored in psychology and minored in business. I was particularly attracted to the practical aspects of research, and I believed that the knowledge gained from both psychology and business should be shared with a broader audience. So, I envisioned a future working for tech startups or consulting firms, applying my knowledge in tangible ways.
During my master's, however, a critical turning point occurred. I discovered my passion for conducting research and running experiments to test my own hypotheses. This newfound love led me to pursue a PhD, and I delved deeper into the world of academic research. And now, I find myself here at Temple as an assistant professor of marketing!
---
Can you give undergraduates an idea of what you're researching here at Temple?
My research examines how to nudge consumers to make sustainable choices and behaviors. At every step of the decision-making process, there are many interventions we can introduce to help consumers make better choices for sustainability.
---
After having just completed a job search process, do you have any career advice for students on entering the job market?
Progress is often invisible as you delve into your ideas and theories without immediate rewards. Yet, persistence is the key. Whether you can see the progress or not, whether experiments succeed or fail, you're continually advancing and growing as a researcher.
For students seeking jobs outside of academia, the same advice applies. Embrace the hidden journey and have confidence in yourself. Even when it's not visible, you're learning, growing and progressing toward your goals, even with small achievements along the way. Keep yourself up and carry on!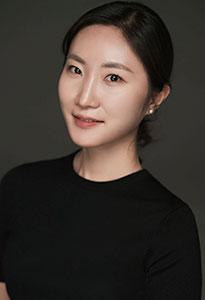 ---
In the spring, you'll be teaching your first classes at Temple – MKTG3509: Customer Data Analytics. What should students know before taking your sections?
I do hope that all students keep one thing in mind before coming to the class: "Marketing is everywhere!" Don't believe that data analytics is too difficult or uninteresting. Let's explore how we can apply these concepts to marketing and our daily lives!
---
If you could give undergraduate marketing majors and minors one piece of advice, what would that be?
I want to emphasize that marketing is everywhere throughout our lives. This means your potential is limitless with your marketing degree and the knowledge you'll acquire at the Fox School. Don't restrict yourself to a specific niche in your career. From presenting yourself to potential employers to promoting your ideas to consumers, it's crucial to understand your audience and follow the marketing logic. You've got this!
---
---
Professor Elina Hur will be teaching MKTG 3509 sections 002 and 004 this spring 2024. You can connect with her via email or at her office by appointment, Alter Hall 513. Interested in researching with Professor Hur? Reach out to Professor Monica Wadhwa for the next steps.