It's hard to keep up with the many accomplishments of Katie Bigelow, MBA '21. 
An Army veteran who served two tours of duty in Iraq, Bigelow talks about her military career as if being an Arab linguist who became a Black Hawk medevac pilot is something anyone can do.  
A powerhouse in the nonprofit space, she serves on the board of directors for Refuge for Nations, a nonprofit committed to empowering immigrant and refugee women in Detroit. She is also working on her family's newly created nonprofit foundation, which aims to create and supply (at no cost to families) specialized pajamas for children with special needs. 
 She is the founder and president of Mettle Ops, a Michigan-based defense contracting firm that focuses on soldier survivability. In that role, she has taken a seed of an idea and grown it into a life-saving mission.  
Bigelow does all of that while she and her husband, Mark, raise their eight children, who range in age from 16 to 2. 
"I've got a lot of things going on," she says. Talk about an understatement.  
Metal Ops' mission is drawn from Bigelow's experience during her military service in Iraq. As a Black Hawk pilot, she flew into regions to transport injured soldiers, including those whose Humvees had been hit by a blast. The devastation she saw left her with a desire to find a way to lessen those casualties. 
"At Mettle Ops, we have a whole team of engineers who work on ground vehicle survivability," she says. "What that means in the military world is a little bit different than in the automotive world. There, survivability means airbags and seatbelts and stuff like that. 
"In the Army, it's protection against blasts." 
While some Humvees have armor, others have canvas sides which are lightweight but offer little protection from roadside blasts. 
"Our real sweet spot has been working with the government in developing armor solutions," she says, adding that her nearly 10-year-old company's top line is projected to be $18 million this year.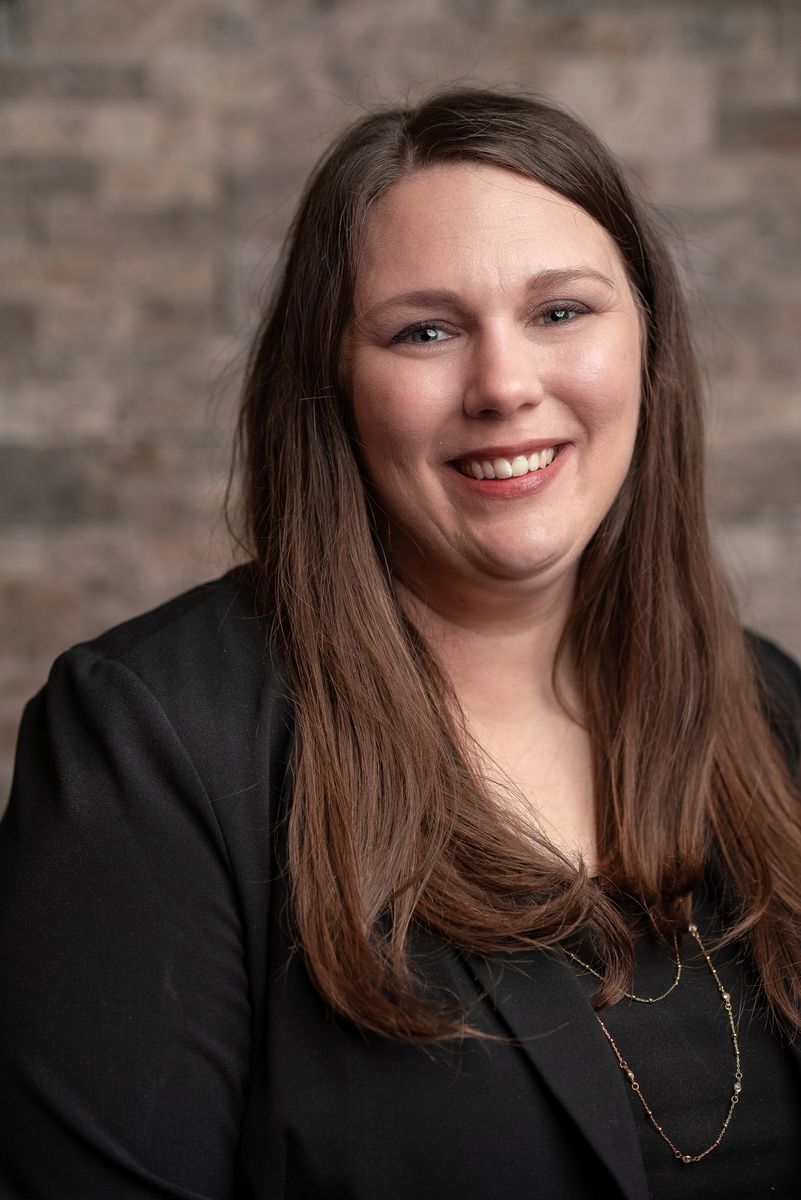 "We research armor materials, buy them, blow them up, see what happens. We've also gotten into vehicle design and integration. We now have a contract where we're literally designing an armored vehicle." 
Bigelow's idea for her defense contract company began after she left the Army and as her husband, Mark, continued his Army career. 
"My first baby was maybe four months old and my husband was transitioning from being an artillery officer to being an acquisitions officer," she says. "So now I was home with my baby all day and I had never done anything like that. Army aviation was what I knew; kids were not what I knew."  
She recalled her conversations with her husband about the work he was doing and how she learned about the types of work that contractors were being hired to do. 
"And as he explained it, I thought to myself, 'I could do that,'" she says. 
But because her husband was on active duty, any work she would do as a defense contractor would have been seen as a conflict. 
"But deep down, I was inspired by this and I was trying to figure out how I was going to do it." 
Soon the Bigelows became parents again, this time to a son with special needs who required round-the-clock care and faced many health challenges.  
However, military life often requires relocation and that was something the growing family with a critically ill child just couldn't do. 
"My son was too delicate," she says. "Eventually my husband retired and got a job in industry. But I still wanted to do this contract work so one day, he said, 'You know what? If you start this business, I know you can do something with it.'" 
In July 2013, Mettle Ops was launched.  
"I went to work," she says. "I got my company name, my business cards, everything. I bootstrapped it all myself. I was ready. 
"Then my son died in November and I did nothing for another year and a half. It was too much, you know, and I was really trying to recover emotionally." 
When she was ready, Bigelow resumed her work with Mettle Ops and landed her first defense contract in the fall of 2015. 
 "I did this contract while my kids were napping," she says. "Eight months later, I had more work than I could handle by myself. My husband quit his job and came to work for me and we've been working together, side by side, ever since." 
 At first, the Mettle Ops team worked from the front foyer of the family home. As the business grew and she hired more employees, the workspace shifted to the basement. 
 "Then we ran out of parking at my home and the city was going to get really upset," she says. "So we bought an 11,000-square-foot building and moved there."
Bigelow recalls a conversation she had with a business executive about the importance of knowing what is and is not possible when running your own business.  
"He was talking about when you do everything internally, your resources are always scarce," she said. "You know you never have enough money, never enough people, never enough time. But if you have a good mix, where you use people outside of your organization, use other companies, consultants and manufacturers, then your resources are unlimited.  
"That mindset really helped me with recognizing that it is OK if we use other companies. We are pumping millions of dollars into the local economy and I am super proud of that."  
Knowing her GI Bill education benefit was going to expire, Bigelow decided to pursue her MBA at the Fox School. She already had a track record of embracing opportunities to learn more about whatever job she had at the time.  
"When I was an enlisted soldier, I was an Arabic linguist because I already spoke Arabic," she says. "So I went and got an associate's degree in foreign language.  
"Then when I was an officer, I was an aviator. So I went and got a bachelor's degree in aeronautics because I was already a Blackhawk pilot. 
"After leaving the Army, I did the same thing again. I went and got a degree in business, even though I was already in business. It's totally backward from the way most people do their education, but it's served me well." 
While all of her education helped her enrich her career paths, Bigelow says her MBA learnings have made a difference in the day-to-day running of Mettle Ops. 
"I already had a company and so every class I took helped me change something about my organization," she says. "For example, the risk management program we use for our company was my risk project for a class.
"I recommend it to everybody. Build your company and then go get your MBA." 
It was in one of her MBA classes that the idea for specialty pajamas began to take shape. 
"I had a severely, chronically disabled son and he lived to be almost 6 years old," she says. "During those six years, he spent many, many days, weeks and months in a hospital. 
"I would buy children's pajamas from a big box store like Target and cut them down the side and sew snaps into them so we could snap them on around his IVs. 
"I always said one day I was going to make better pajamas for kids like my son Bret, so that they could have nice pajamas in the hospital because gowns are awful. Anybody who's been in the hospital with a gown knows this and these kids, they deserve better."  
Because many MBA classes require team project work, Bigelow began to pitch her idea to her fellow classmates as they talked about different project ideas. 
 "I would tell my team, 'Hey, I have this idea and I really want to do this' and they would all jump on with me and help," she says. "It was so amazing to have a bunch of MBA students helping.  
"So this project was going to be my legacy, for when I got done with my current for-profit gig." 
But for someone with an already full schedule, she decided she isn't going to wait for retirement to bring her plan to reality. 
The pajamas will be one of the first projects spearheaded by the Bret Bigelow Foundation, the nonprofit the Bigelows created in memory of their son. Launched in 2021, the goal of the foundation is to provide comfort and dignity to terminally and chronically ill children.  
Always ready to apply her life experiences and education to whatever new endeavor she is taking on, Bigelow relied on her ongoing leadership experience with Refuge for Nations and the coursework from her Fox Board Fellows course at the Fox School to get her family's foundation up and running. 
She also connected with other business owners who were on successful boards and spoke with them about how their nonprofits operated. Once she had all information, her family's foundation—and the pajamas—became a reality. 
"We got our IRS letter of determination and we've picked our manufacturer," she says. "We're selecting materials and finalizing the designs. We have our prototypes, we're working on our patents. 
"We're going to make these pajamas and we're going to make them for these children for free. That's what we're going to do." 
Bigelow is relying on her education and her experience to take the next steps, including coming up with a name for the pajamas. 
Plans are in motion for a fundraiser where guests will be encouraged to submit their suggestions for what the pajamas should be called. Once all the names are collected, attendees will be encouraged to vote on a favorite. 
"I'm thinking about charging them to vote, maybe a dollar a vote," she says. "Then you can vote as many times as you want and help us pick a name, kind of like crowdsourcing. 
"That's also something I learned in my MBA program, where we could crowdsource a name and come up with something really cool, with the help of a lot of creative people." 
As expected with someone as ambitious and dedicated as Bigelow, her plans for the foundation don't end at pajamas. 
"We have all these really smart engineers and we're thinking we can do some really cool things with lightweight wheelchairs and putting tracks on wheelchairs and things like that."  
Bigelow isn't exaggerating when she says she has a lot going on. She believes in doing things that matter. For her family. For soldiers. For immigrant women. For families with children who have special needs. For her employees.  
"I try to create an atmosphere where people can enjoy meaning in what they are doing," she says. "Meaning in their lives outside of work, as well as meaning in their actual work. That really matters to me."  
This article originally ran in Fox Focus, the Fox School's alumni magazine. To check out the full issue of Fox Focus: Refine, click here.