Saint Rocco's Treats, a gourmet dog treat and food company in Bucks County, Pennsylvania, has seen much success since its inception in May 2020. The business was founded by Fox School senior Kaleb Rush (Class of 2023) and his brother Kolby.
When the pandemic ended their internship plans for 2020, the pair took another path. They've gone from combining their passion for entrepreneurship, a love for dogs and a unique knowledge of dog treat craftmanship to launching Saint Rocco's Treats!
Below is an exciting update on all they've achieved in the past two and a half years—and what's in store next. You can also catch up on how they got started and the meaning behind their business name.
You recently opened a physical kitchen space. Tell us about this experience.
We freshly bake our high-value training treats, meal toppers and fresh-frozen foods each day in small batches. This is a unique concept in the dog treat and food industry that provides unmatched transparency and freshness to our customers. Our kitchens are both open-concept and open to the public—you can see our process from raw ingredients to finished products each day. This sets us apart from a traditional pet store and puts our artisan process on display for all to see.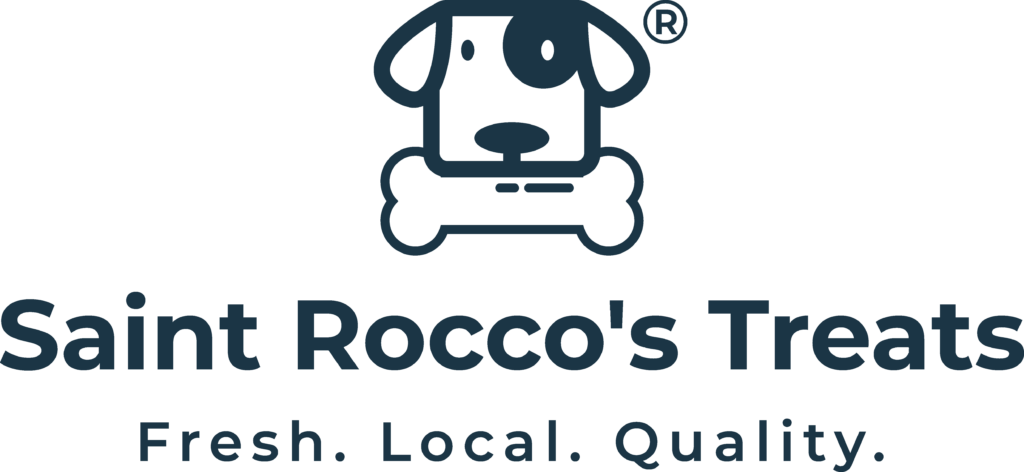 Connected to our kitchen is our retail area which allows furry friends to enjoy the incredible aroma of our fresh-baked process and the delicious free samples available within our free sample bar. All furry friends are encouraged to sample our current flavors before buying.
Our building's layout and location are exciting because of the unique experience inside but also the awesome events we can host outside. This combination allows us to truly create a place where tails get their wag.
 Do you have employees?
Yes, we do! We currently have two full-time kitchen employees and a stellar social media manager. We also have 25+ part-time employees who do an excellent job helping us in our kitchen and at more than 35 monthly markets.
How do you both balance school and running a kitchen, markets and online sales?
Kaleb: I am currently a Fox School senior majoring in entrepreneurship and innovation management with a minor in marketing. Being an entrepreneur and a student has taught me to learn incredible time management skills. I not only have to be personally productive but also professionally produced to ensure the things I am spending time doing are directly beneficial to the business and customers.
Kolby: As a 2021 college graduate, I am blessed to work on Saint Rocco's Treats full-time. I essentially eat, sleep and breathe the business.
What have been some challenges and successes?
Challenges
Kaleb: Get comfortable being uncomfortable. This has accelerated my growth immensely. It takes 1000 'No's' to receive the 1 'Yes' that can change your life.
Kolby: Believing in your decision-making ability before you have evidence that you're right. Having conviction in your strategy and decisions, a bias for action and honesty with your partners is important.
Successes
Kaleb: We have always had confidence and passion in our dream and mission. This has allowed us to build something bigger than ourselves.
Kolby: Evolving from working in the business to working on the business is a delicate evolution, but I believe Kaleb and I did it very well.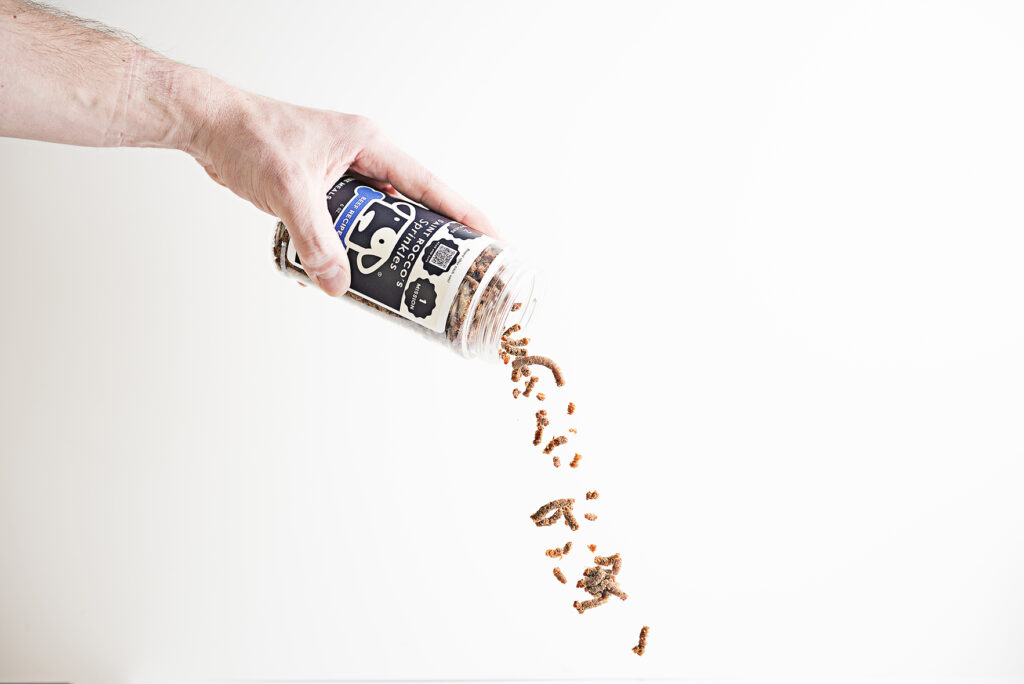 What's next in your entrepreneurial journey?
We have a 20-year plan to become a leader in the gourmet dog kitchen, treats and food market. We want to make pet parents aware of what true transparency, quality and freshness look like in the dog treat and food industry.
Anything else you would like to add?
We never would have guessed that in just 30 months we would grow this "hobby" into a thriving business. We had to go through some tough days where all seemed lost—but by taking it one day at a time, working with people you enjoy, focusing on your customers and product, and believing in yourself and your mission—you can create success in whatever you aspire to do.
With the holidays approaching, do you have a popular treat for all dog lovers?
Most important, where can we shop for Saint Rocco's Treats?
Online 24/7 at www.saintroccostreats.shop
Home delivery or store pick up: You can order online and chose home delivery, or pick up at our gourmet kitchen at 6026 Easton Road, Pipersville, PA 18947
120+ retail partners: Simply input your zip code to find a retail partner of ours near you.
Local events and social media!
Search for us using @saintroccostreats, this is the best way to stay up to date on all events we're attending and what we're up to each week.