'Tis the season for gift shopping!' If you're stressing about finding the right gift, you're not alone. But no fear, the Small Business Development Center and Innovation & Entrepreneurship Institute at Temple University have made it easier than ever to find the perfect gift for everyone on your list, all while supporting the small businesses in our community!
We've got a little bit of everything, with 39 different businesses including tons of featured SBDC clients and businesses Owned by Owls! Plus, each company is locally-owned, so you can feel good about where you're shopping. Enjoy shopping small and local!
Do you know someone craving nostalgia? Then you're not gonna want to skip Latchkey. Described as a "love letter to the '80s and '90s", this vinyl record and gift shop is a fun and unique store where you can find everything from old-school records to vintage jewelry to classic-film-inspired candles. Show you care with a gift that celebrates old memories and inspires new ones.
Our favorite- "Fire Flower" & "1-Up" Candle Pair by Mount Airy Candle Co.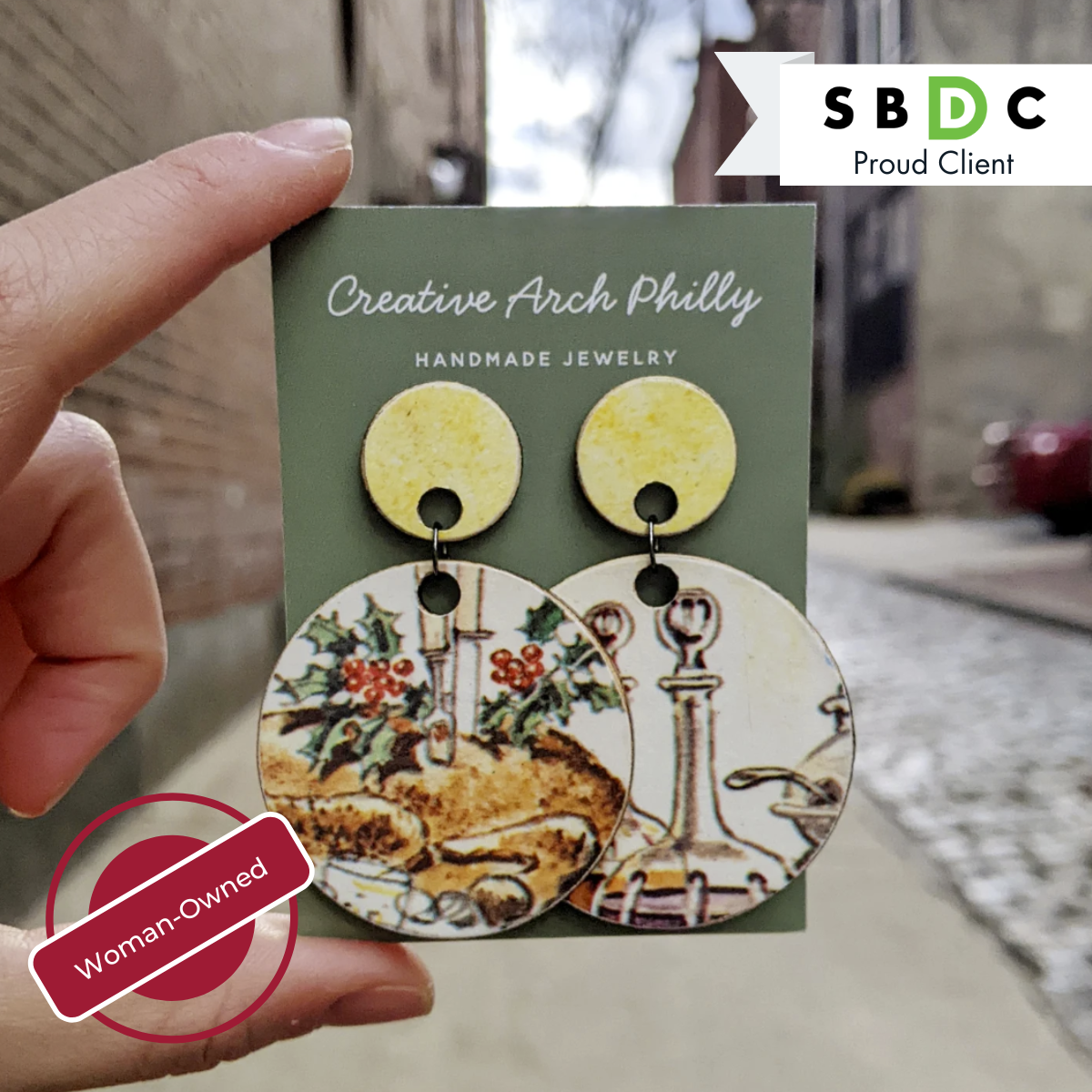 Combine the love of books with the love of jewelry with Creative Arch Philly. One-of-a-kind, recycled, handmade jewelry made from your childhood favorites and nostalgic classics make the perfect gift for avid readers and jewelry lovers alike.
Our favorite- A Whole Roast Beast Earrings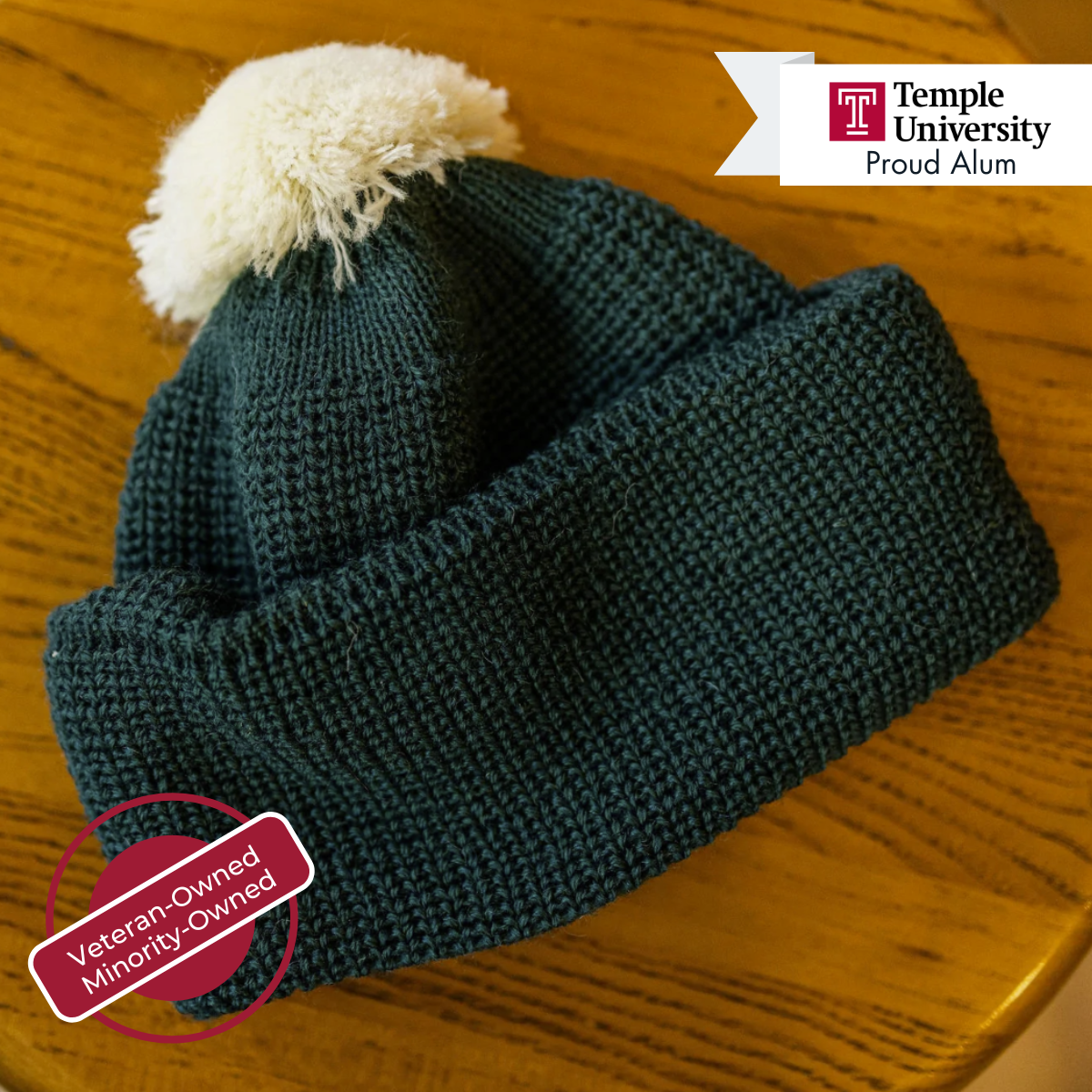 If you know someone that appreciates quality clothes, you're gonna want to try Franklin & Poe. They offer clothing and other goods with an emphasis on products expertly and ethically made in the USA, Japan, and Europe. Their products are timeless and durable; meant to be worn hard, loved hard, and handed down.
Our favorite- Heimat Textil Mechanics Bobble Hat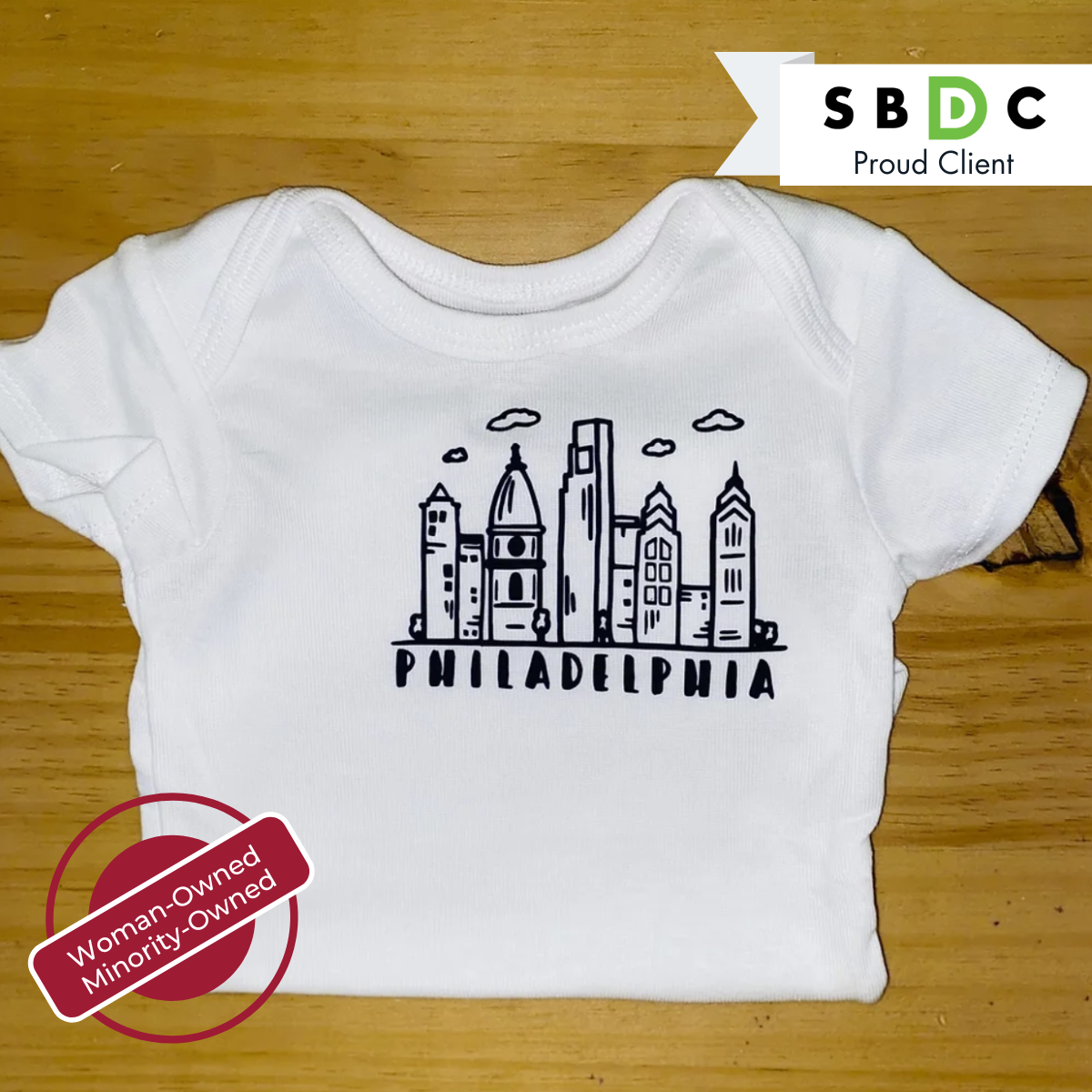 If you're searching for the perfect gift for new parents, The (W)Right Start makes innovative, one-of-a-kind, and affordable clothes sure to make their little ones the talk of the playground, family gathering, or any social event. If you're looking for fresh, elevated, and super cute designs, the (W)Right Start is the place to shop.
Our favorite- Cheesesteak's and Wooder Ice Onesie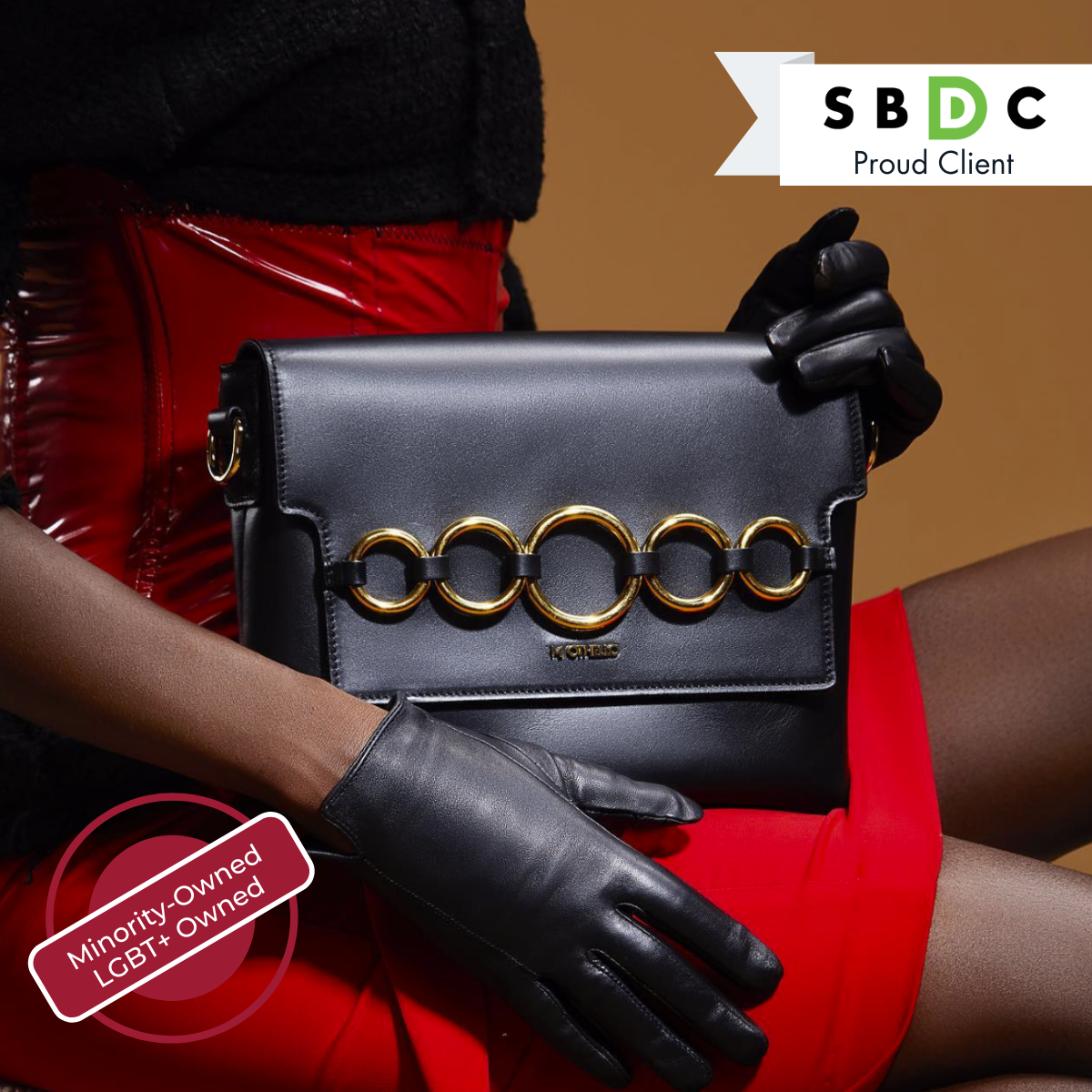 M.Othello is a unisex luxury brand committed to the values of self-expression and joy. Their elegant and effortlessly stylish pieces speak to the minds of men and women that prize quality, originality, and have an open mind when it comes to their fashion choices. Ditch the traditional menswear or womenswear labels and opt for unisex luxury that will impress everyone you know.
Our favorite- 5 Rings of Freedom Handbag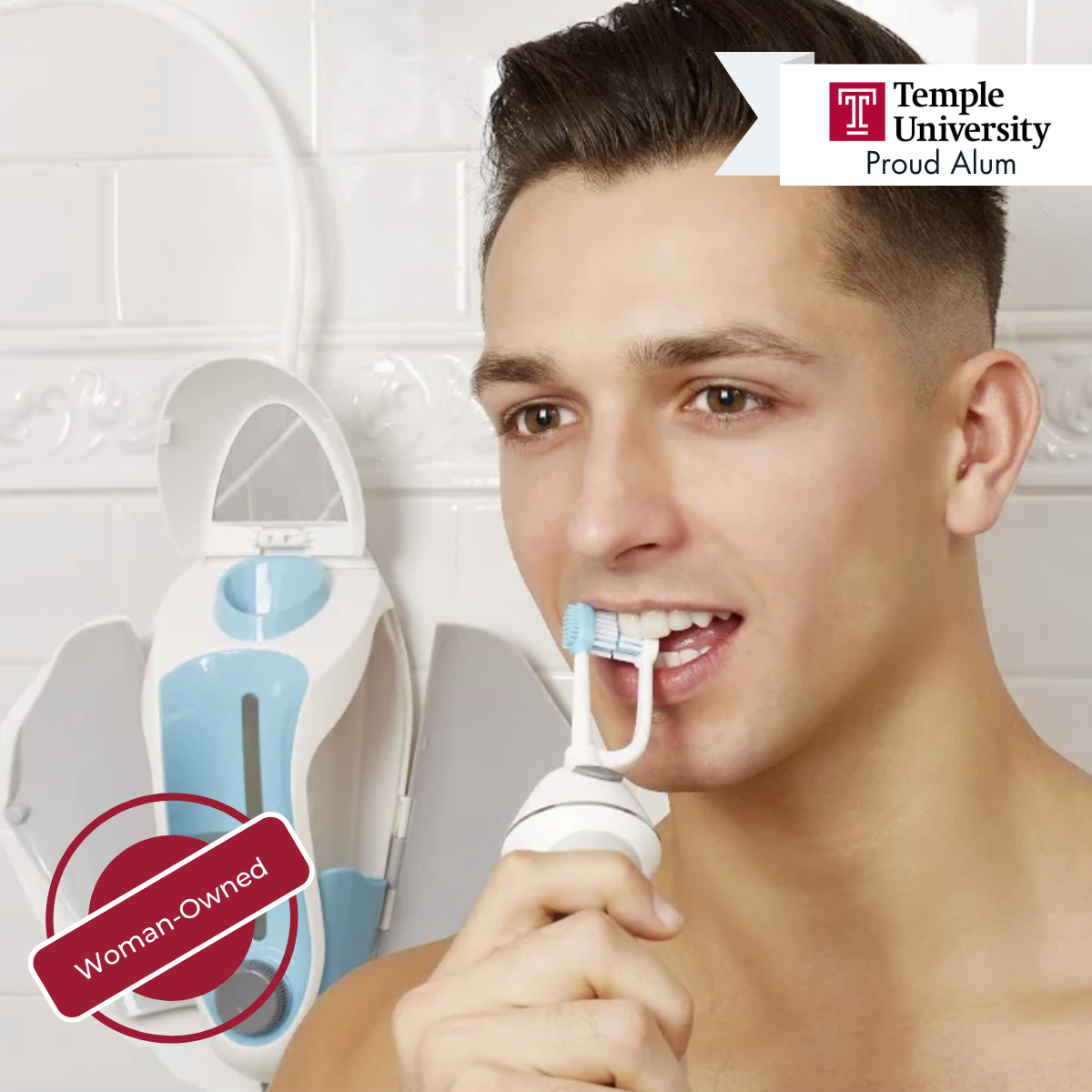 For your friend with a dazzling smile, ToothShower's shower-powered water flosser/toothbrush suite makes the perfect gift. Invented by a dental hygienist, ToothShower gets rid of the mess and removes the need for batteries and chargers. Use code PATIENT15 to get 15% off your order on their website!
Our favorite- ToothShower Shower Flosser and Waterproof Sonic ToothBrush Bundle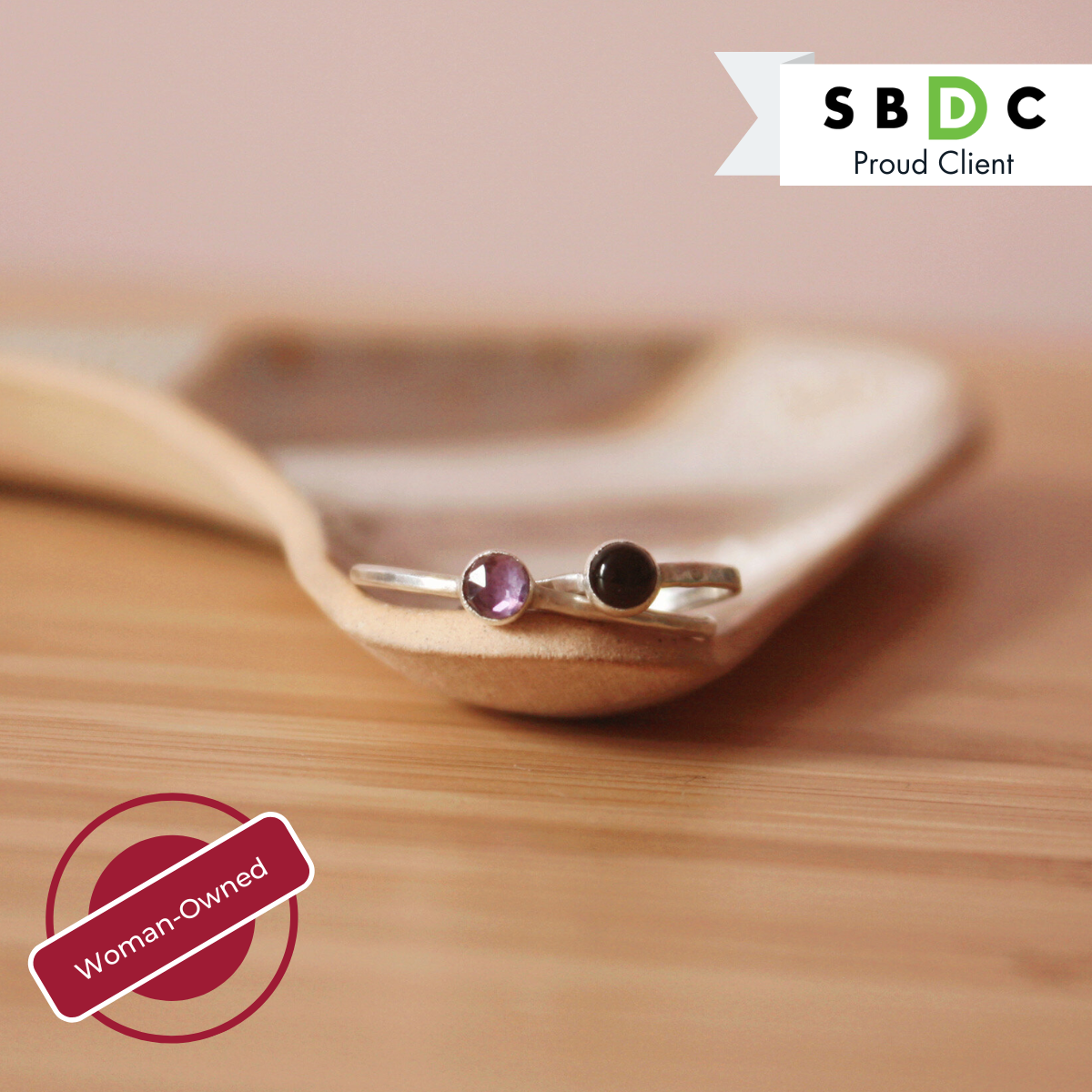 Give the gift of distinctive and wearable jewelry this season. Jewelry by Niki Leist consists of unique, one-of-a-kind pieces for people who appreciate the handmade and want to connect to what they're wearing. All jewelry is sterling silver, minimalist, everyday wear.
Our favorite- Amethyst Stacking Ring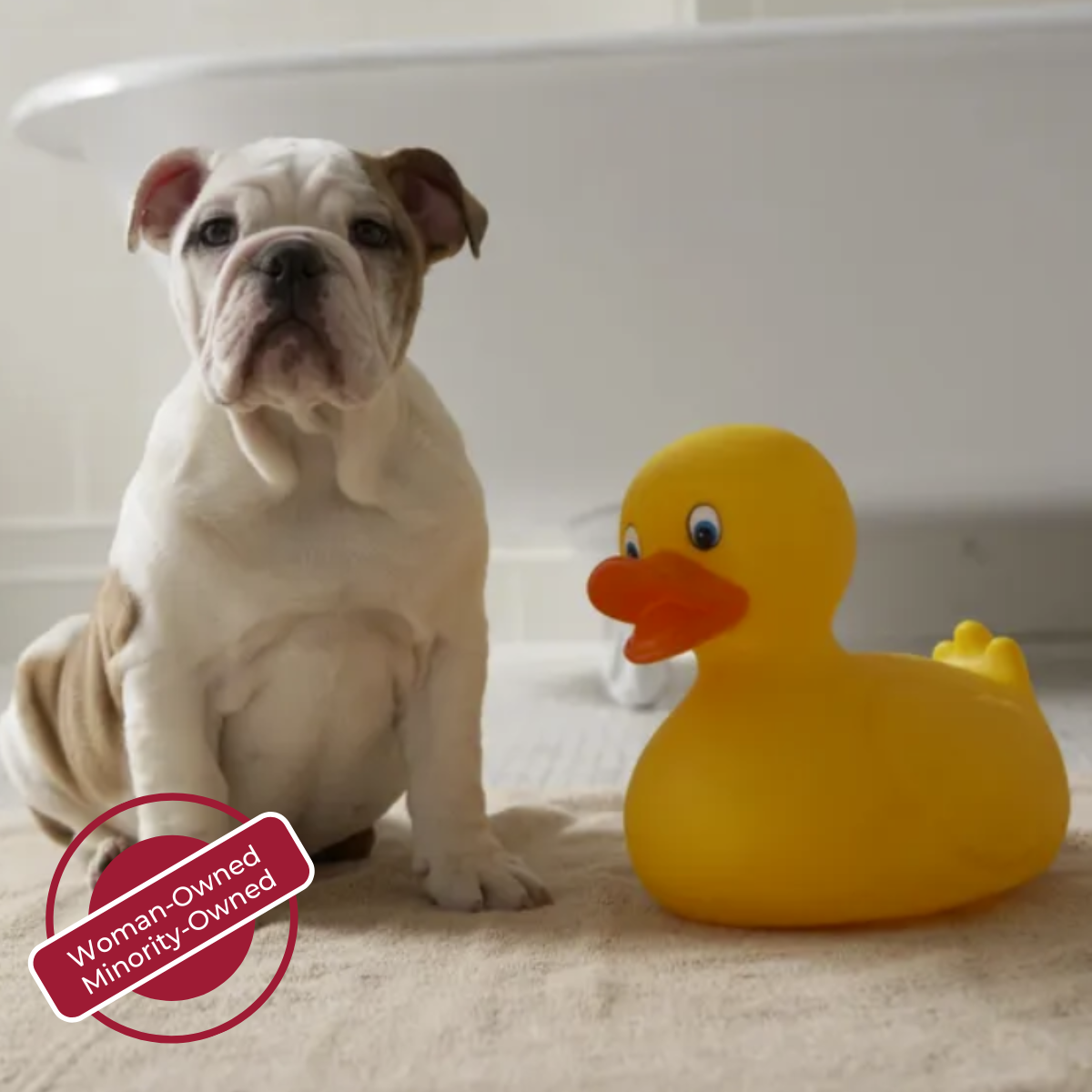 For the pet lovers on your list, the gift of grooming is sure to thrill. PHilthy PAWS is the first in the University City Neighborhood to offer self-serve pet washing and premium pet grooming. With competitive rates, a clean atmosphere and a higher standard of excellence, they know how to make a pet and their owner happy.
Our favorite- Premium Pet Grooming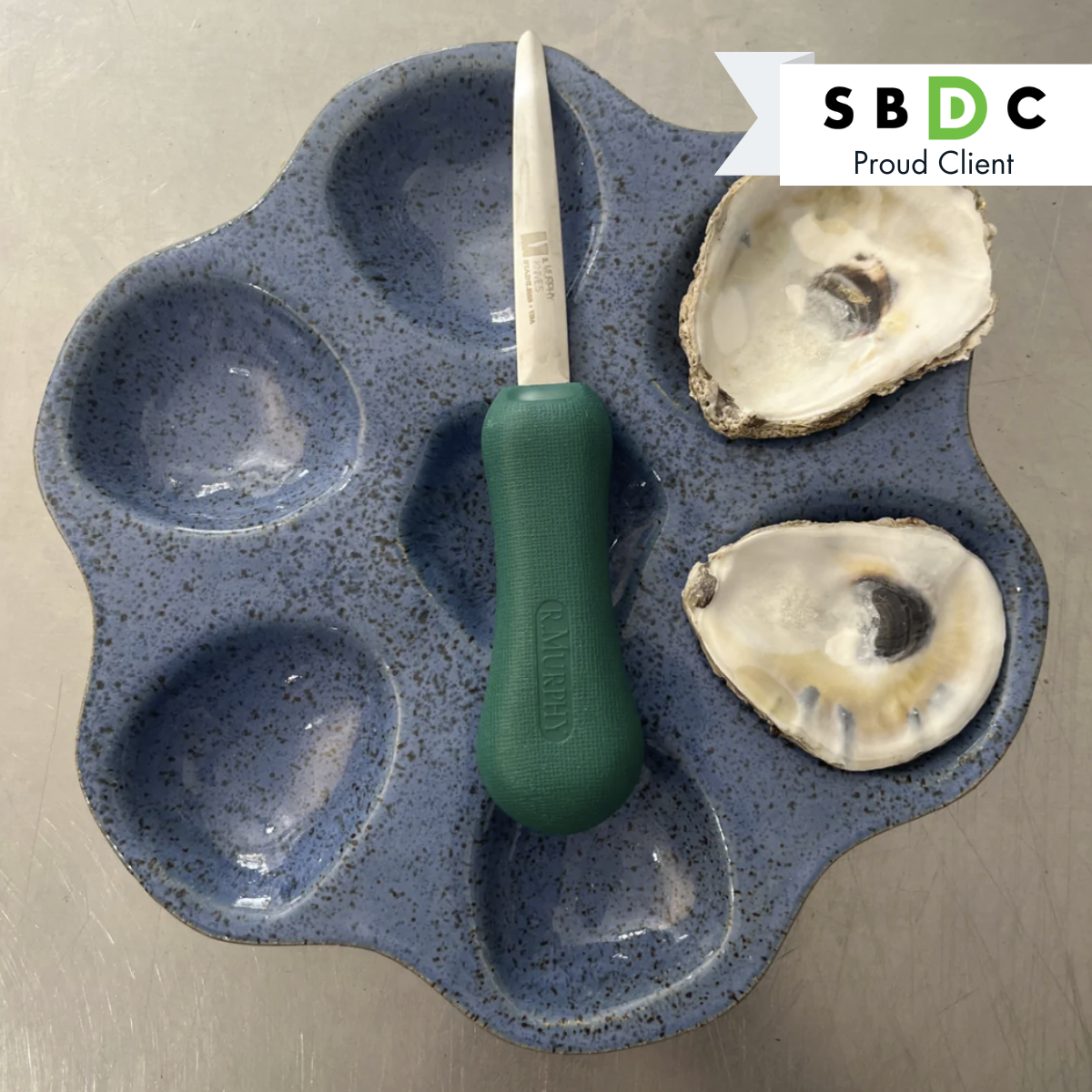 There's nothing better than seafood. Fishtown Seafood is Philly's premier retail seafood market offering thoughtfully sourced, high-quality, mostly sashimi-quality seafood. The store also has an entire wall of tinned seafood and culinary equipment, making it the ideal spot to find a thoughtful gift for seafood loving friends and family.
Our favorite- Oyster Serving Dish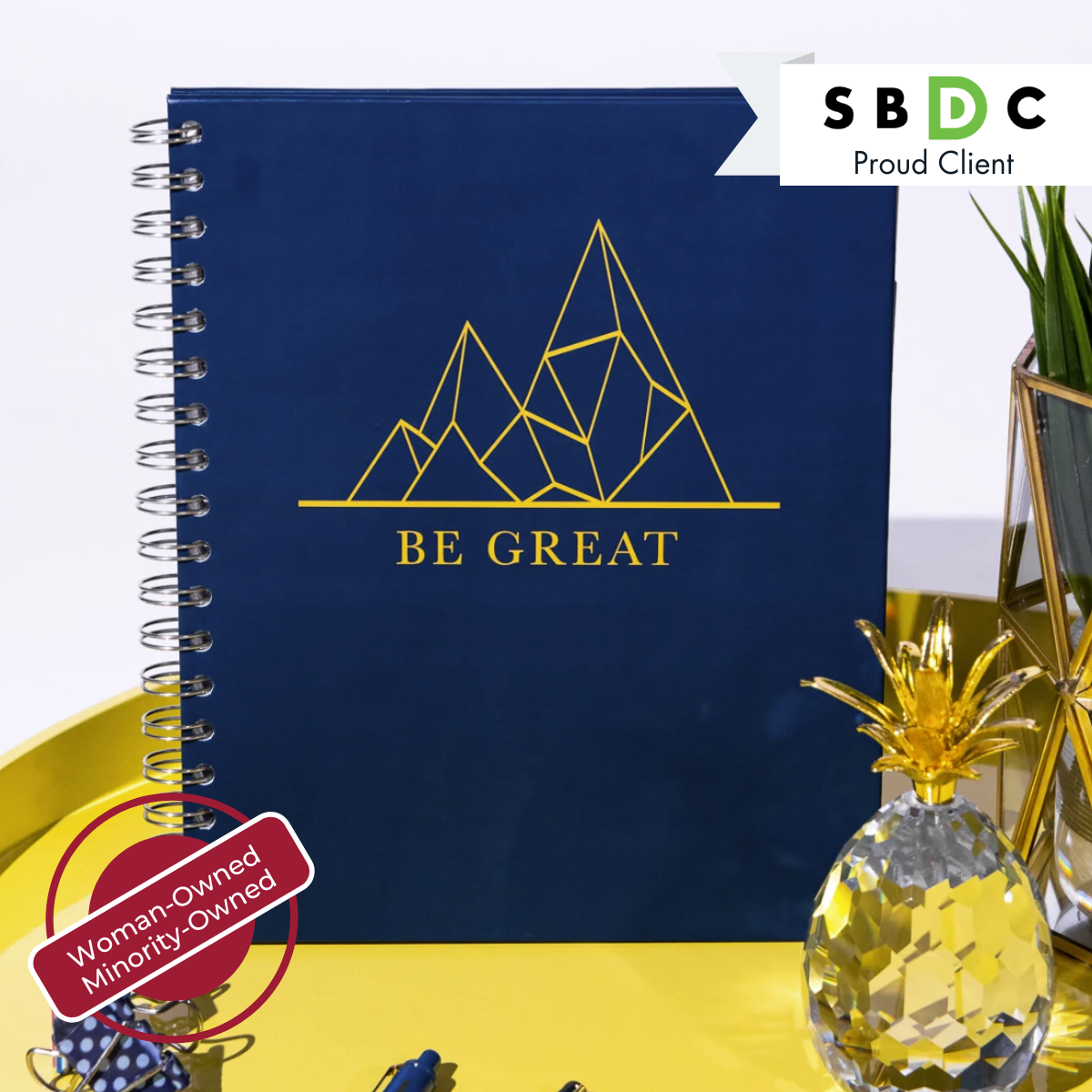 We all have someone on our shopping list who lives by their schedule. The Be Great By Design planner is the perfect gift for your favorite super organized friend. This undated, six-month planner is packed with monthly and weekly goal setting, habit tracking, and monthly reflections that will jump start your journey to greatness!
Our favorite- Be Great Planner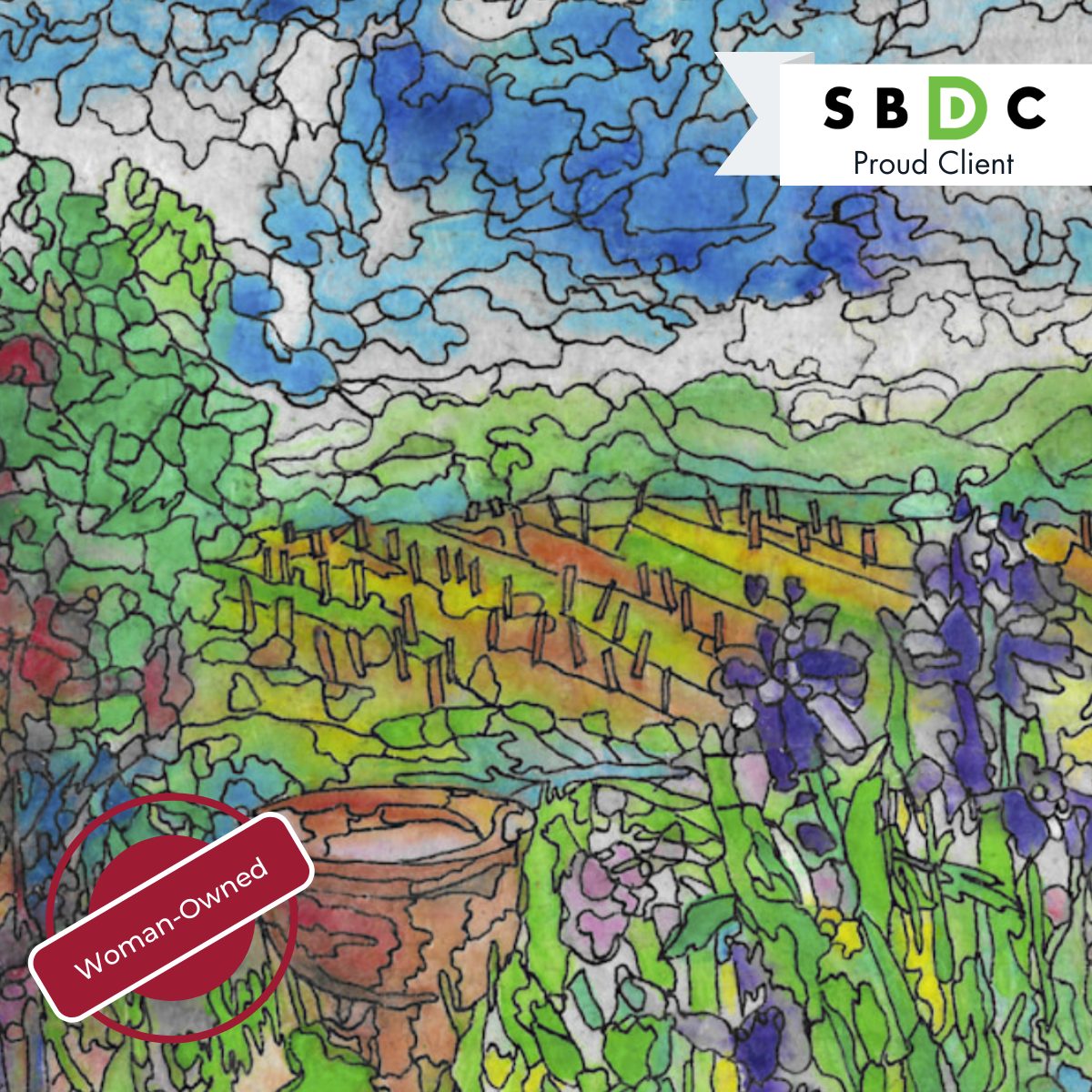 Local landscapes are the inspiration for Lisa Domenic, the artist behind Canvas and Papers. She worked as an emergency room nurse for years but after being diagnosed with MS and Narcolepsy, used her creativity to help her get stronger physically, mentally and spiritually. Bring that creativity into a loved one's home with the gift of Domenic's original artwork.
Our favorite- Glorious Day Signed Print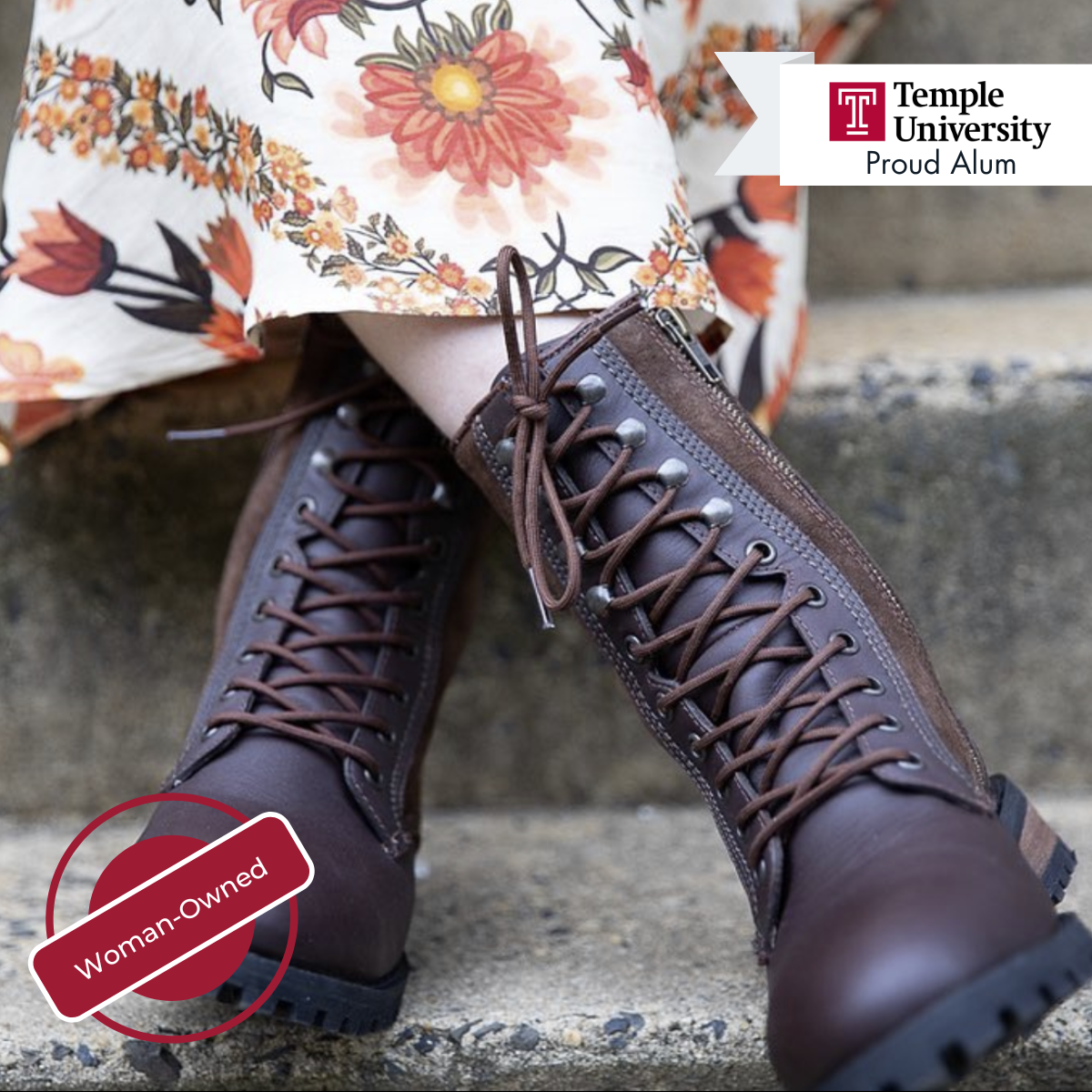 Juno Jones creates stylish work boots made especially for a woman's foot. Their mission is to bring women amazing options in safety footwear and to empower women in hazardous industries. If you want to show a hardworking woman that you care about her, Juno Jones has your back. Use code BLACKFRIDAY for 30% off boots and tool belts.
Our favorite- Steel Toe Meti II in Espresso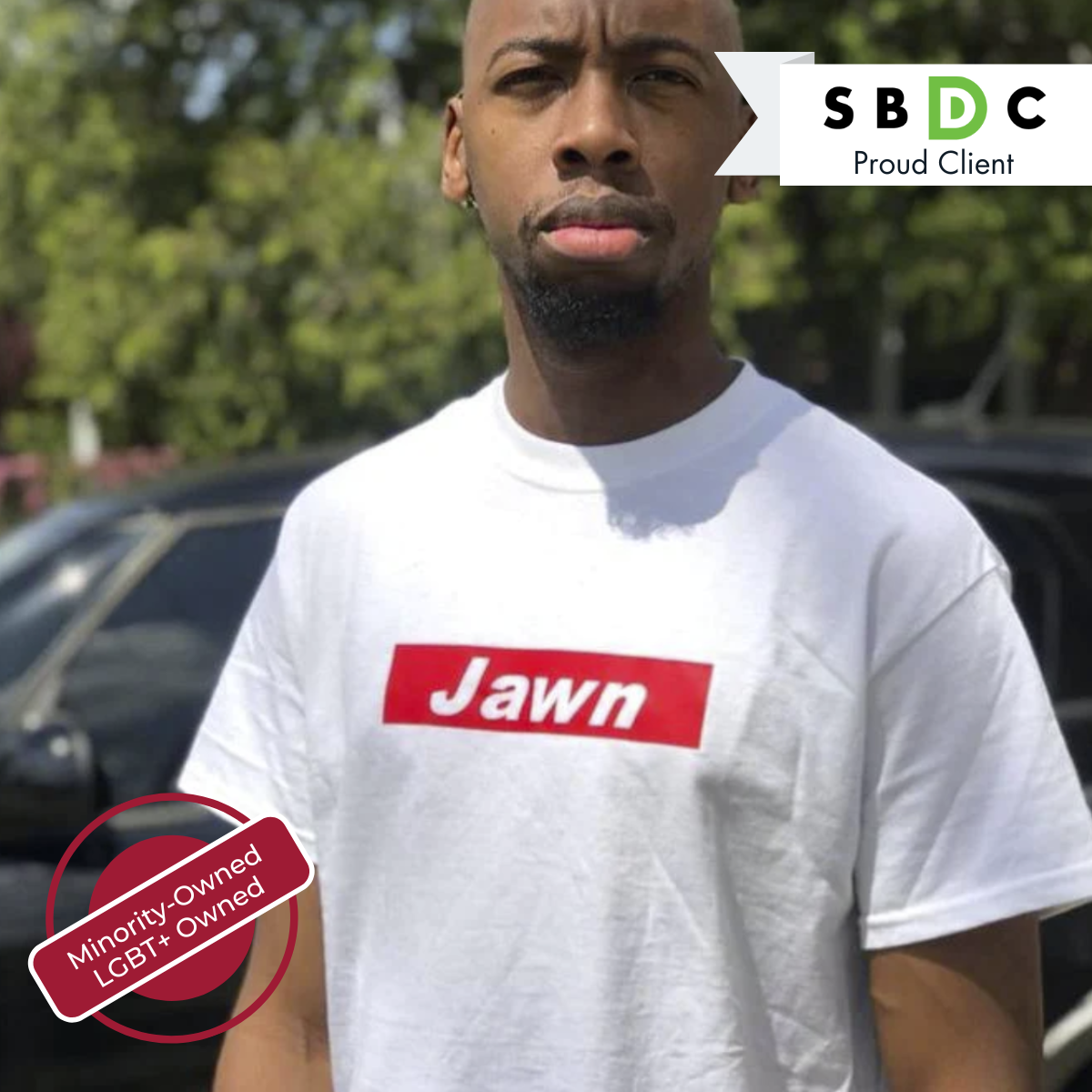 When you're looking for a gift as unique as they are, Philadelphia Laser & Industrial Design has what you need. They make and sell atypically clever, beautiful, and useful goods. Whether you're looking for cards, clothes, jewelry, or home decor, you'll find it at Philadelphia Laser & Industrial Design.
Our favorite- Jawn T-Shirt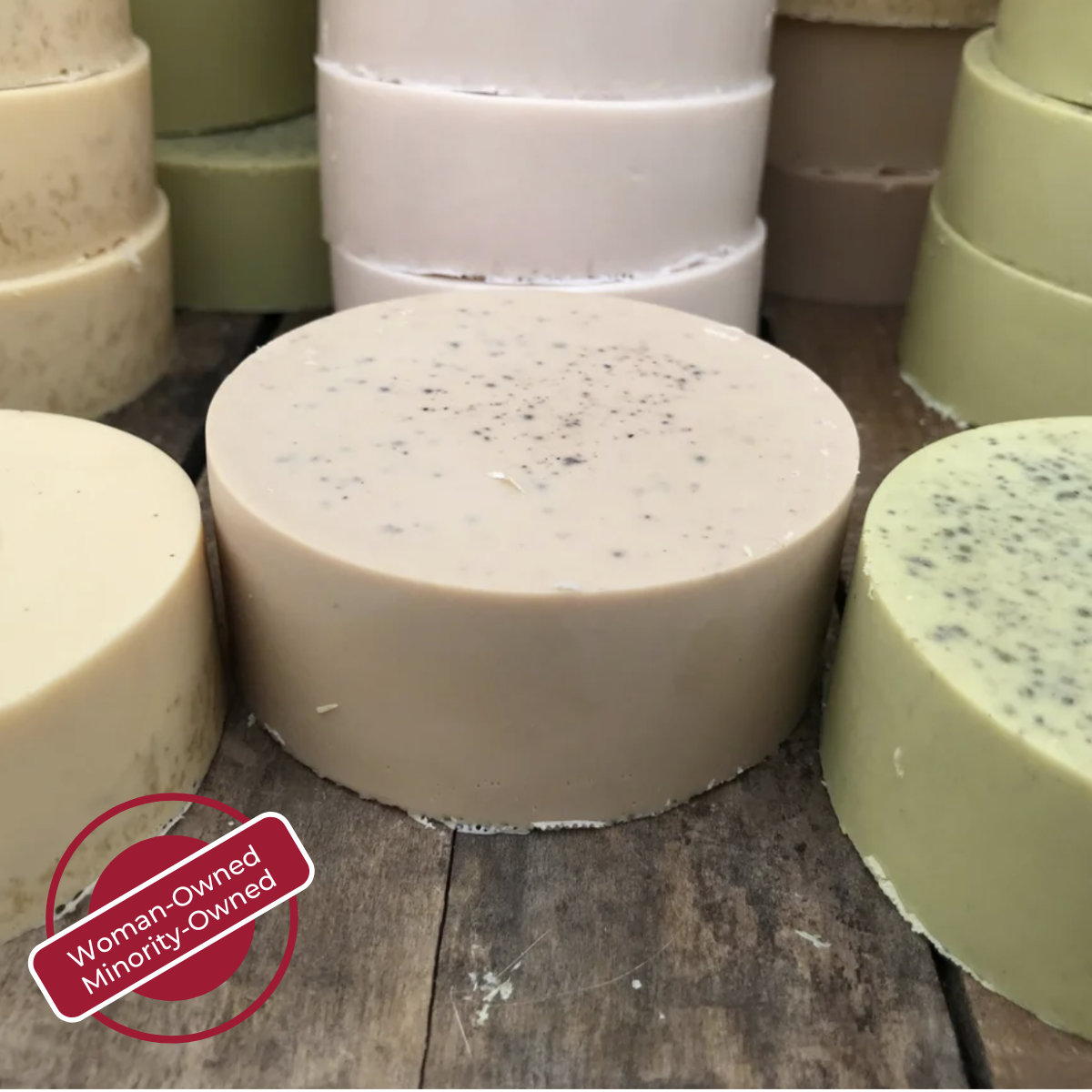 Give the gift of self-care with Nyambi Naturals. These handmade, plant-based cosmetics and herbal therapies are made with organic ingredients and sustainably sourced packaging to create an eco-friendly experience you can feel about!
Our favorite- Honey Vanilla Bar Soap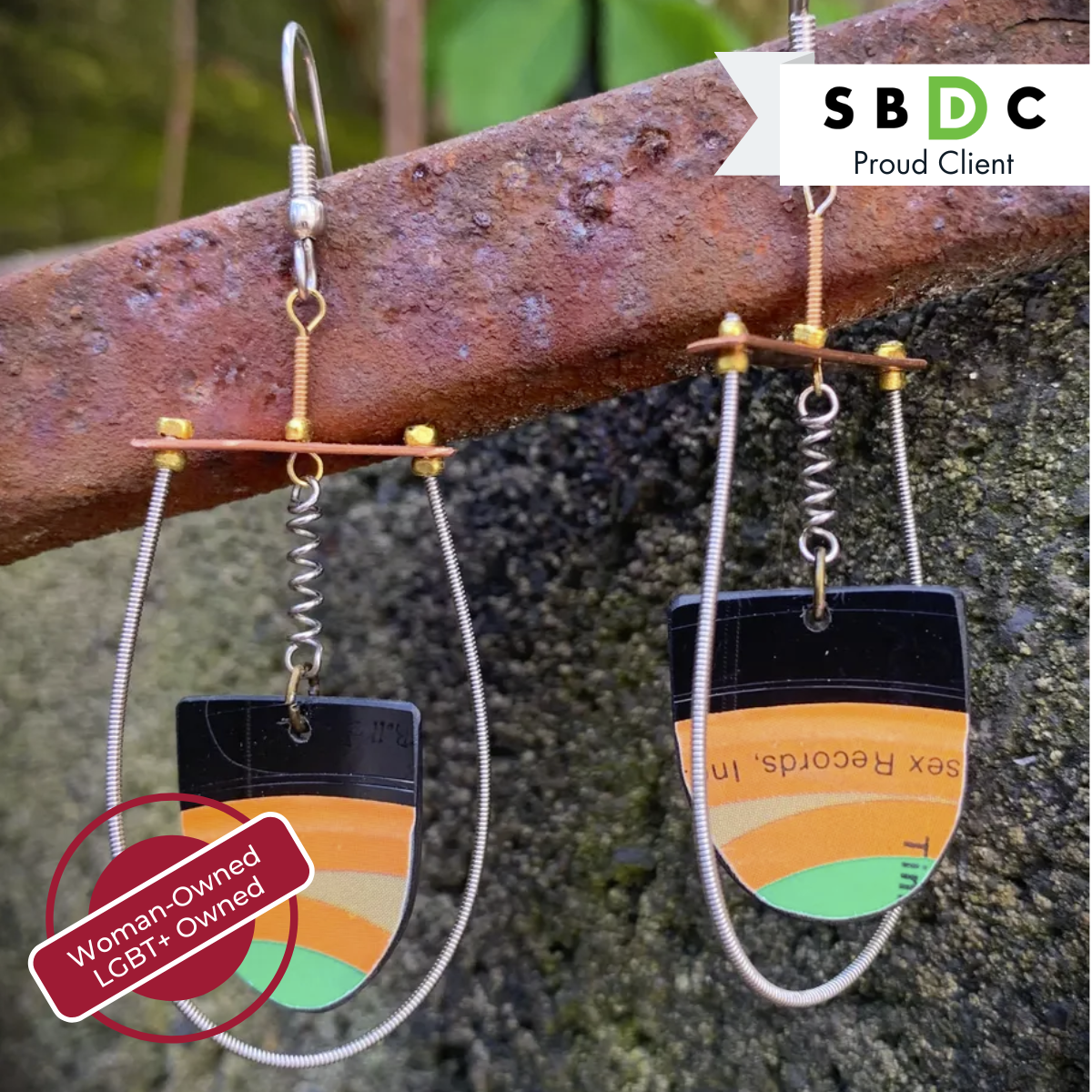 Leah Creation Jewelry gives scratched vinyl records a new life by handcrafting them into wearable bold, sustainable, affordable accessories and art pieces. Nostalgic, sustainable, and stylish earrings and accessories are the perfect gift for that music enthusiast in your life.
Our favorite- Custom Vinyl Record Earrings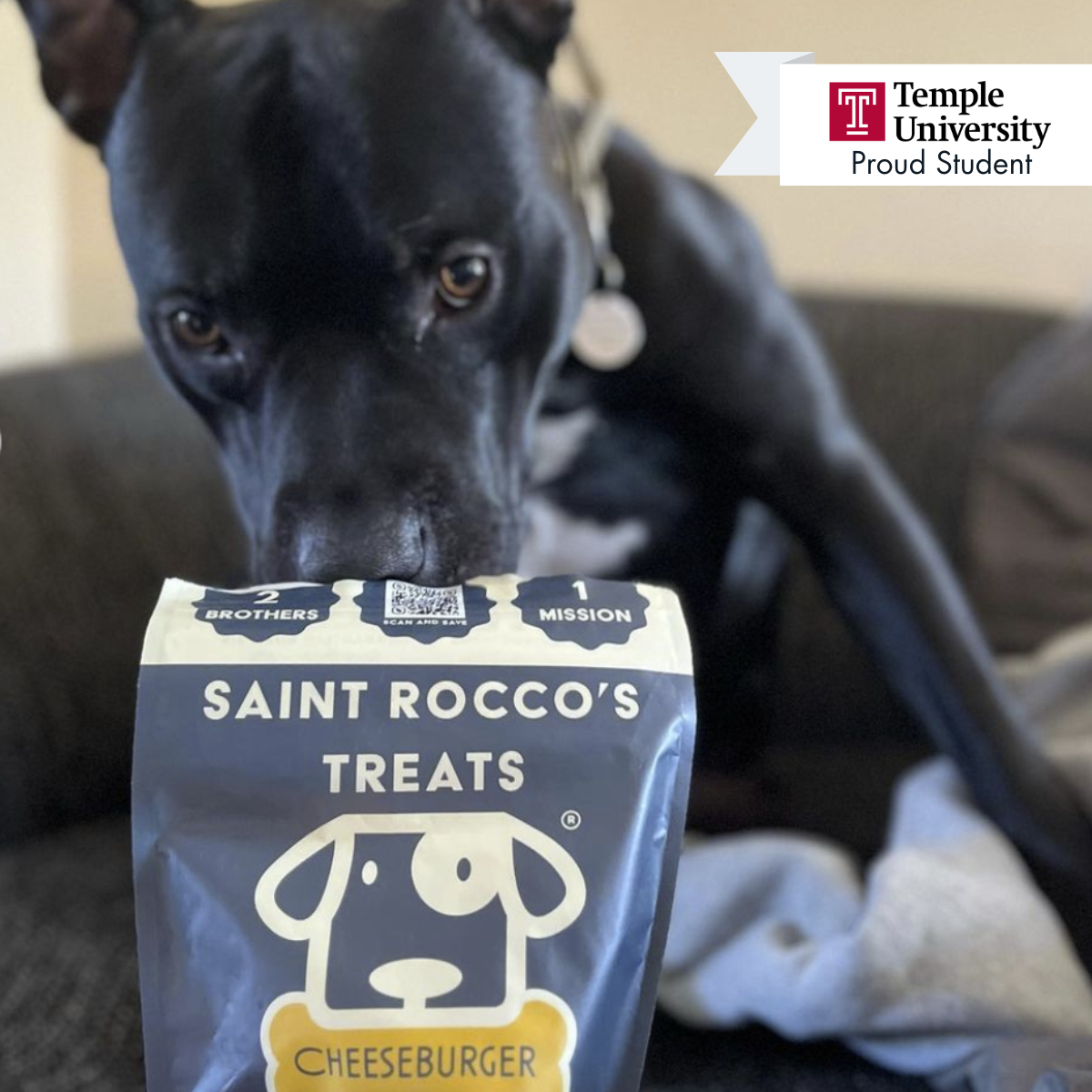 Get your dog's tail wagging this holiday season with Saint Rocco's Treats, These treats are locally made, fresh-baked, and human-grade, which is sure to please even the pickiest of pets. You can order online or bring your furry friend in-person to enjoy the delicious free samples available at their sample bar.
Our favorite- Cheeseburger Treats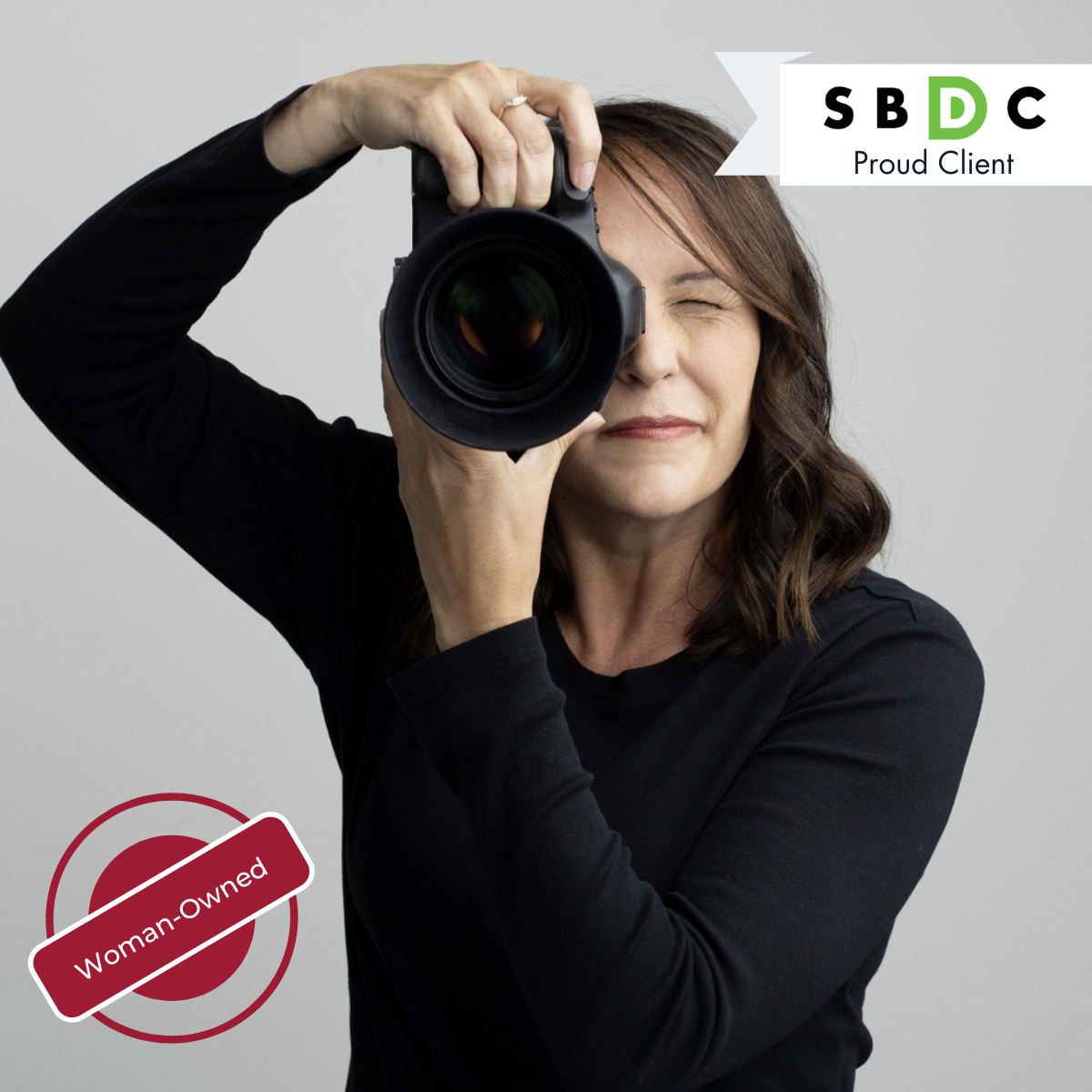 Do you know someone in desperate need of new headshots? How about a family looking to capture wonderful moments they can look back at forever? Sarah Miller Photography captures authentic photos for business and family. And she offers gift cards, so it's super simple to give the gift of a photo session.
Our favorite- Sarah Miller Photography Gift Card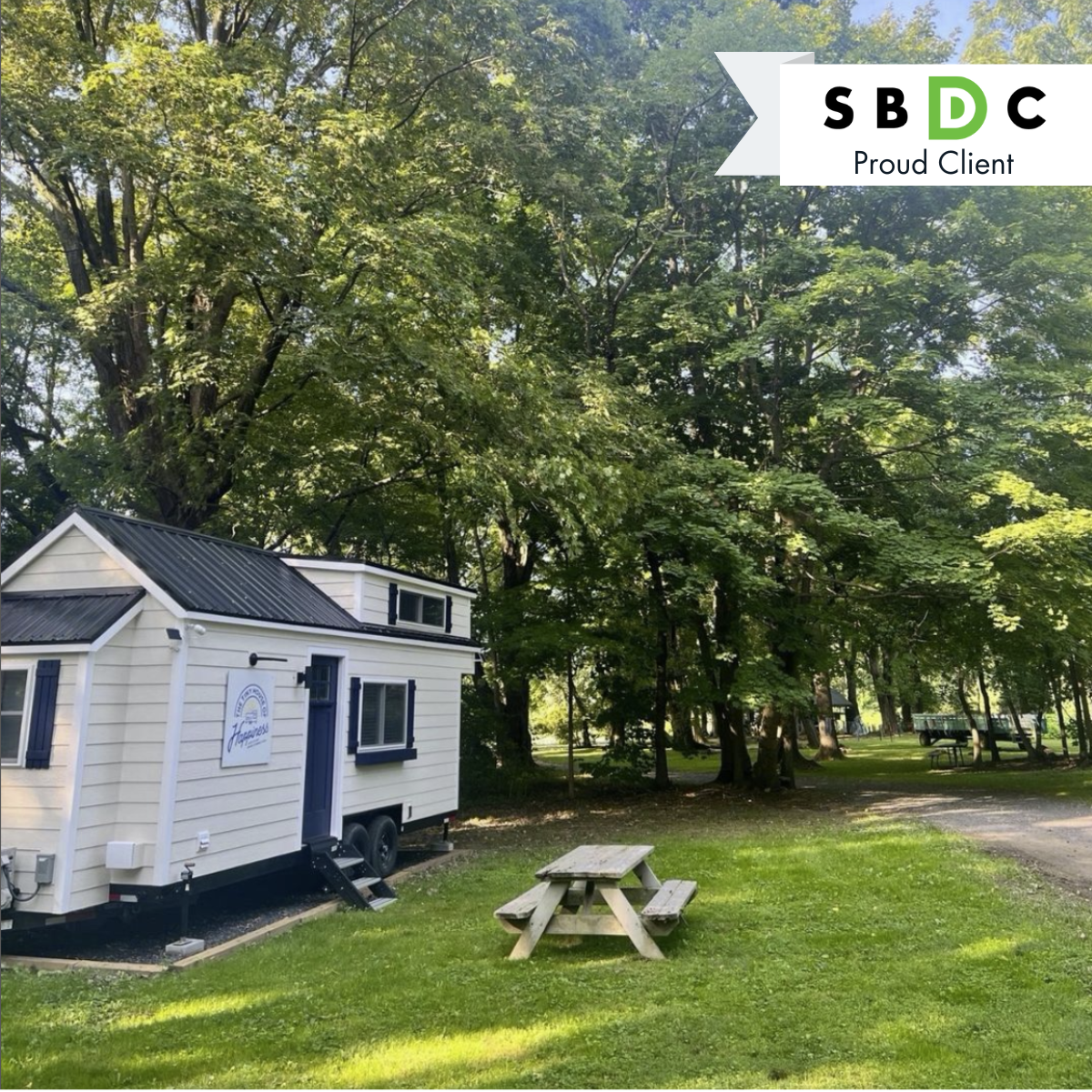 The Tiny House of Happiness is a short-term tiny house rental that integrates minimalism, sustainable living, and the science of well-being to help people live more fulfilling and meaningful lives in thoughtful relationships with their stuff. It's the perfect break for someone looking to disconnect.
Our favorite- A weekend at the Tiny House of Happiness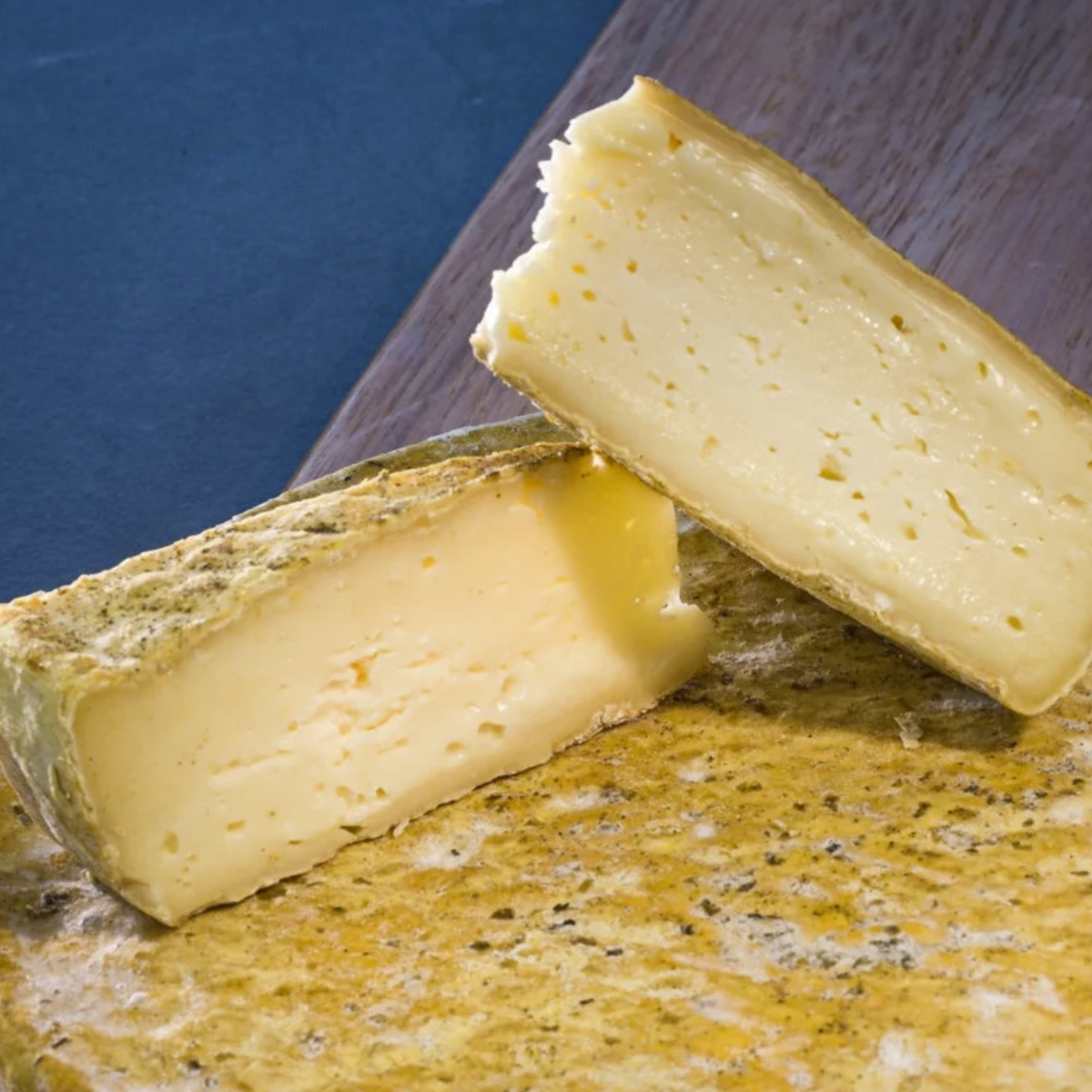 Perrystead Dairy is an award-winning urban creamery focusing on American original artisan cheese. They source their milk from PA family dairy farms who do right by animal, soil, and planet while supporting the local economy by making cheese right here in Philadelphia. Give the cheese lover on your list a taste of amazing local cheeses.
Our favorite- Holiday Cheese Box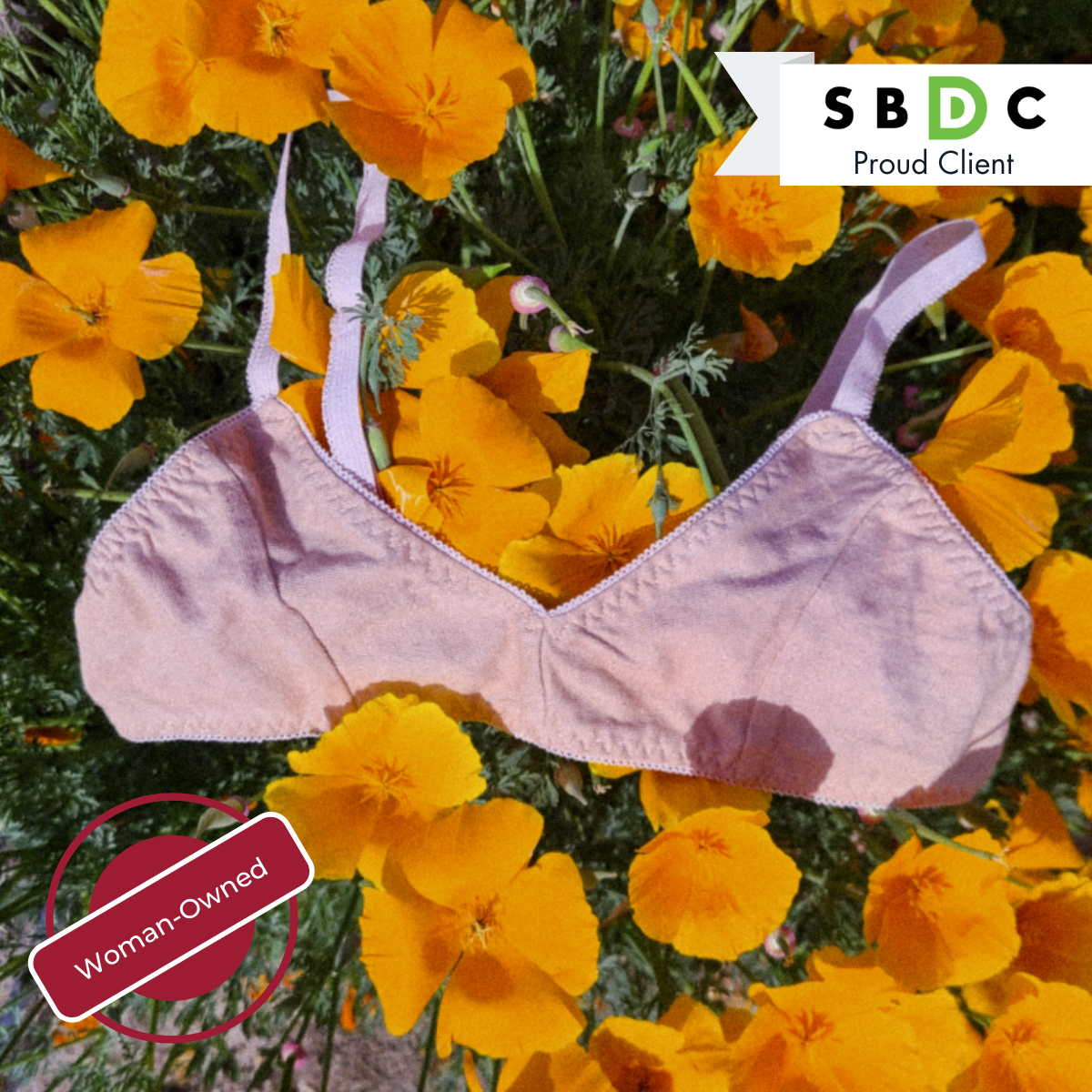 Gift your favorite friend organic cotton plant-dyed bras and panties this holiday season. Goddess Rising Intimates is a sustainably made women's intimates brand providing plant-dyed undergarments. Each collection features a new plant dye that holds a different theme and energy around it, all while serving Mother Nature and women's nature.
Our favorite- Melissae Demi Soft Cup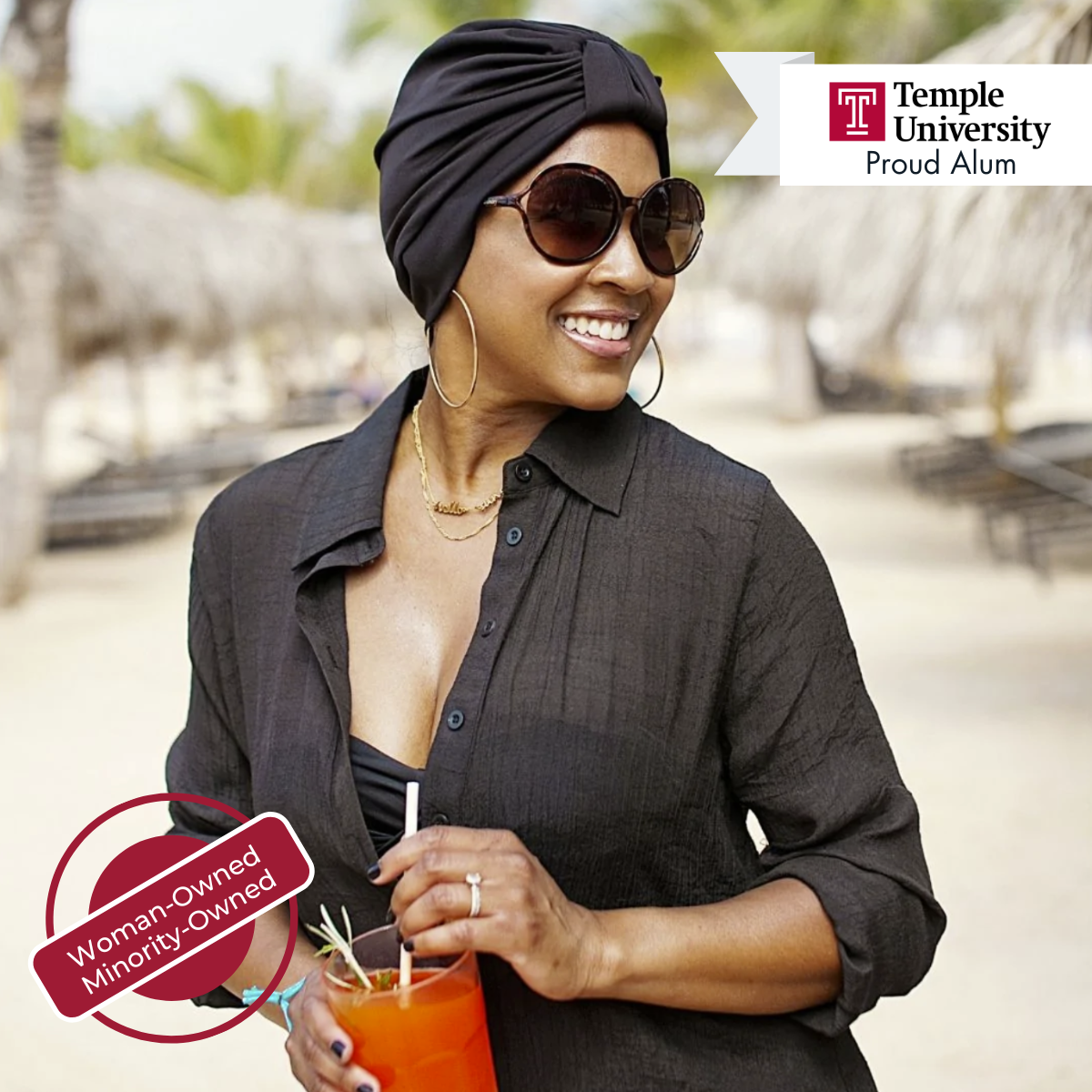 AQUA Waterproof Headwear is a line of turbans & headwraps that protect your hair in style and make great gifts! Wear them in the rain, snow, at the pool or beach, in the shower, at J'ouvert, and any other time you want to protect your hair and look cute. Available in 3 turban designs that fit various head sizes and hairstyles! Get 20% off with code templeowls.
Our favorite- Luxe Banded Turban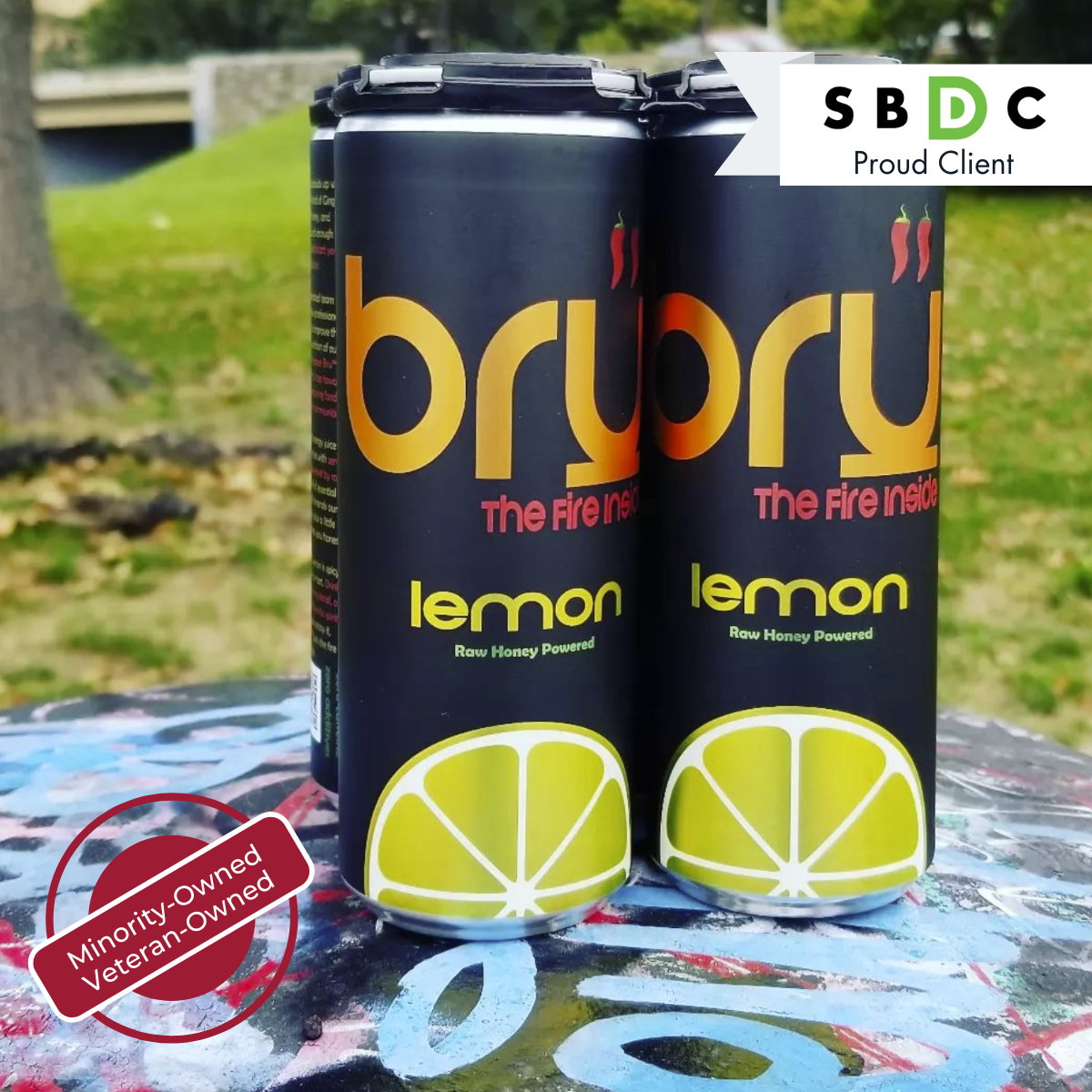 A uniquely perfect combination of spicy habanero peppers, raw sweet honey, tart lemons, and a kick of ginger, Pepper Bru provides a natural energy boost without the crash of a traditional energy drink. It's the perfect gift for any friends looking for an alternative to chemical-filled energy drinks.
Our favorite- Pepper Bru™ Lemon 12oz 4-Pack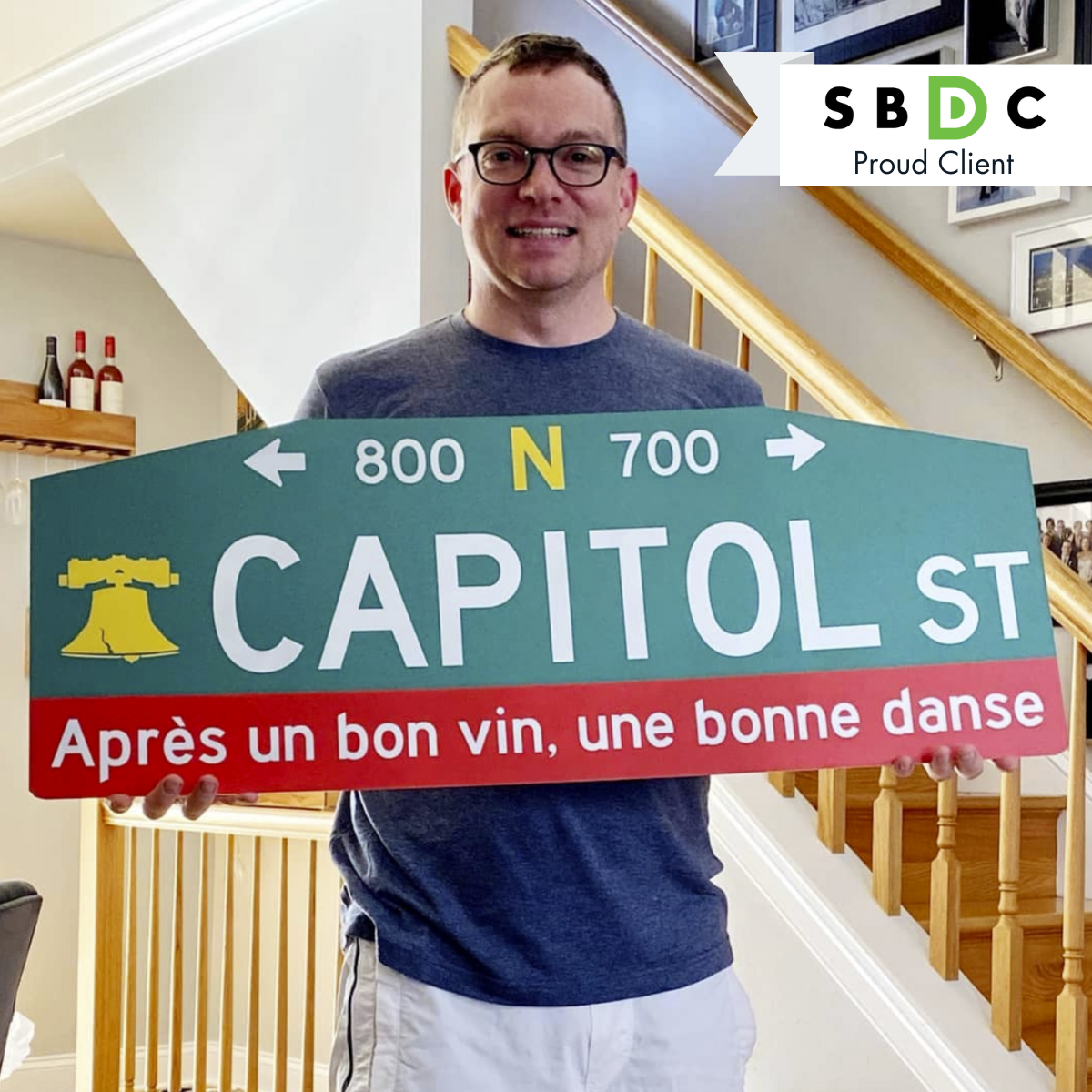 In a city with so many amazingly diverse and unique neighborhoods, each and every block is rich with history and culture! Philly Street Signs lets you gift friends and family the memories formed on their block — from parties, barbecues and birthdays, to just sitting on the stoop. Get a full-sized metal street sign or put their address on t-shirts, hoodies, coffee mugs, pins, pillows, and much more!
Our favorite- The Custom Mini Philly Street Sign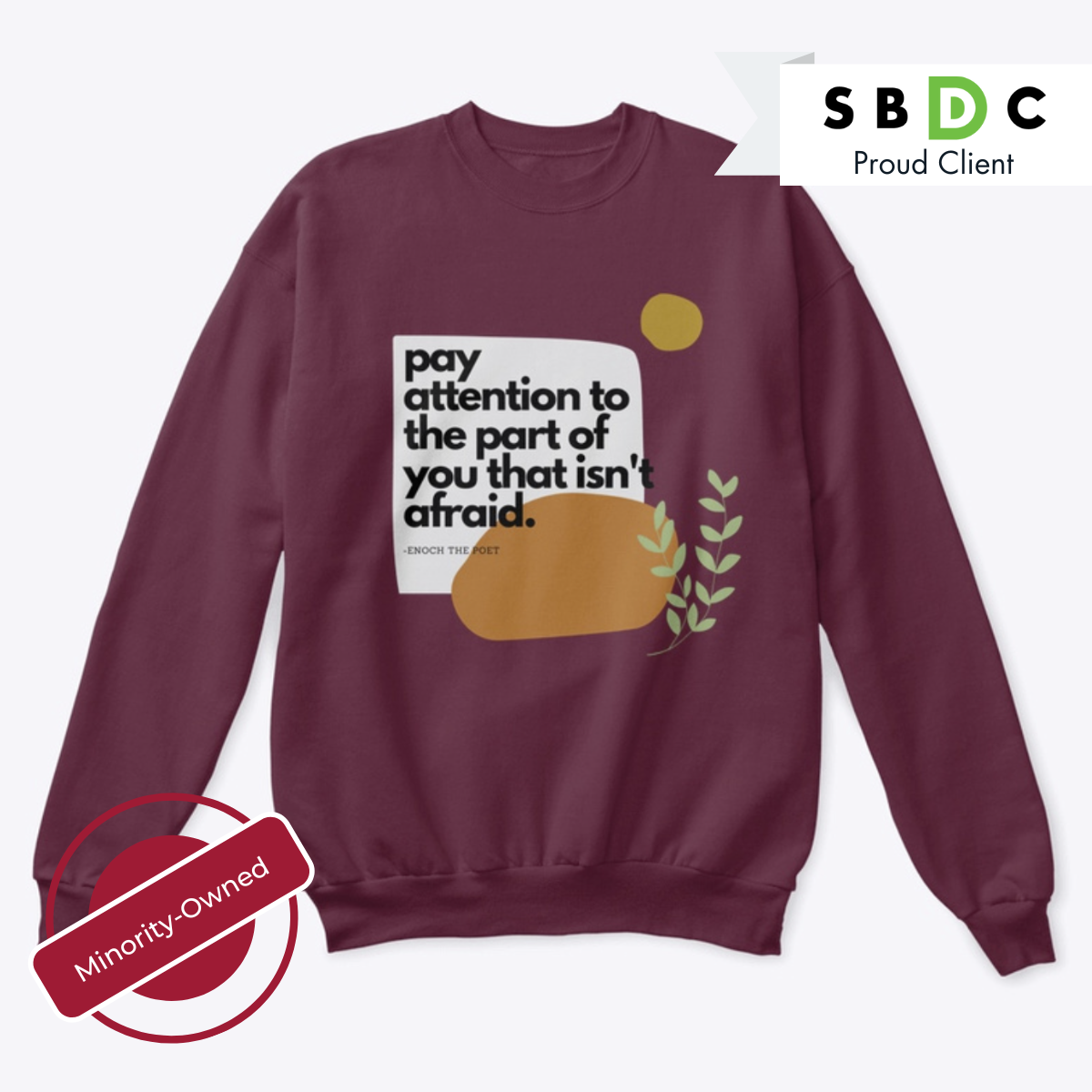 Black Minds Publishing is a national publications platform centered around the personal and professional growth of artists and creatives of the Black diaspora. They aim to give more visibility to raw artistic works, both literary and visual, that center on the healing process of the Black mind, body and spirit. Gift amazing books, inspiring sweatshirts, and mugs and water bottles.
Our favorite- Pay Attention Sweatshirt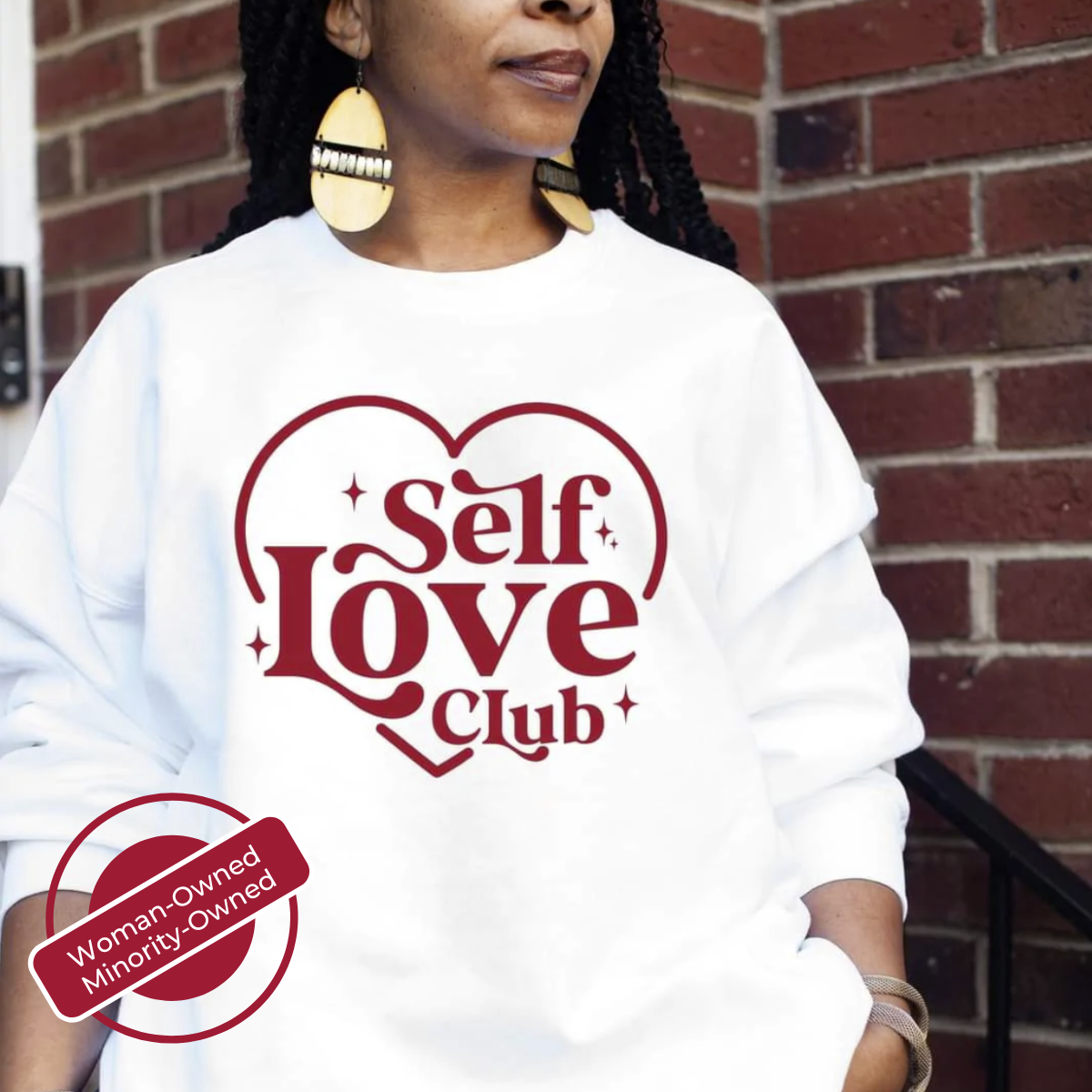 For the trendy lady in your life, Amatullah's Treasures is your one-stop shop for jewelry, clothes, and accessories. Grab stocking stuffers and stunning dresses all in one place. And you can find "Kustom Kreations" that showcase Black Excellence and Muslim pride!
Our favorite- The Self Love Club Crew Neck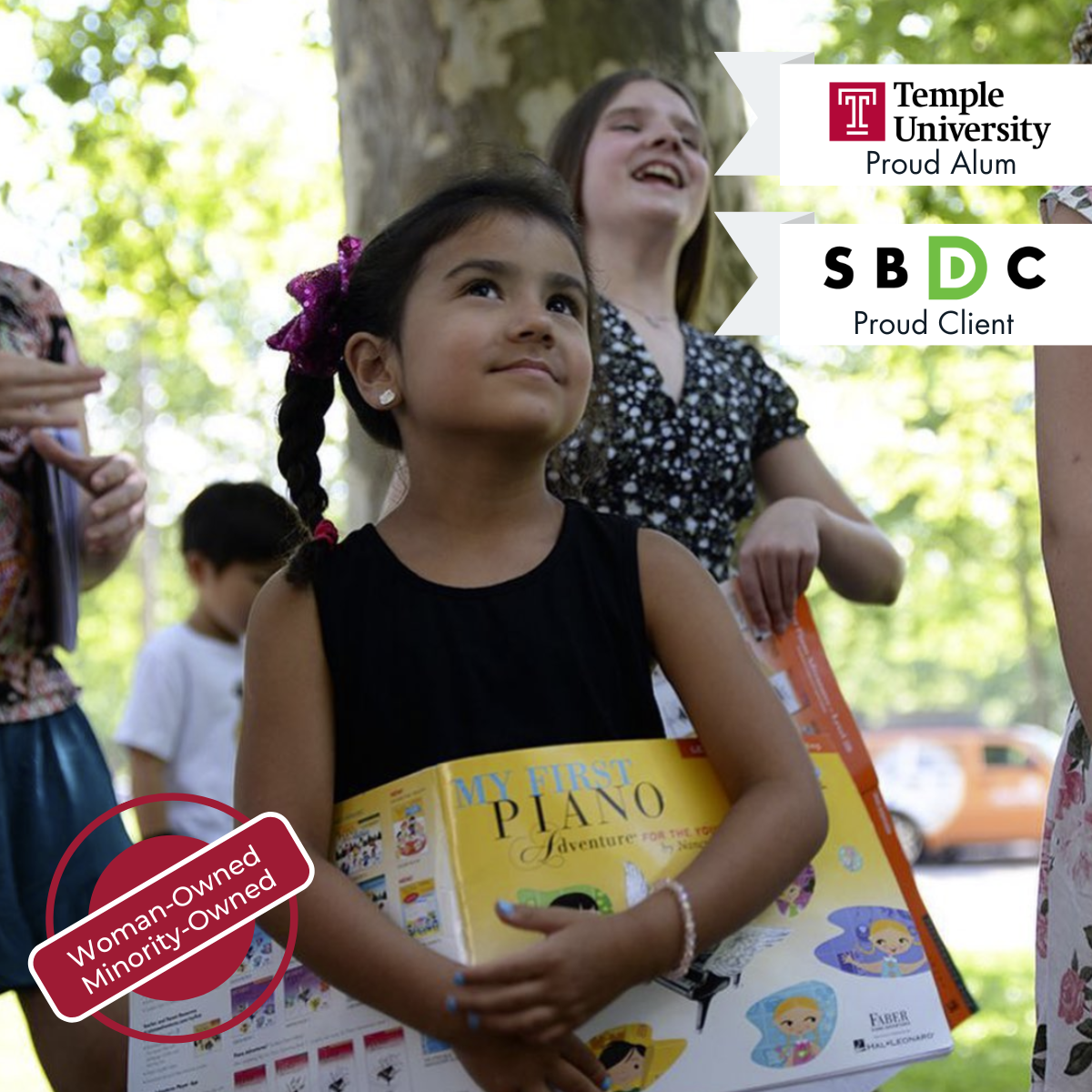 Give the gift of music this holiday season with New Groove Music Studio. They're a music education business focused on reinvigorating the private music lesson space for students! They offer private lessons and group classes in voice, piano, guitar, ukulele, songwriting, production, brass instruments and more!
Our favorite- Virtual Music Lessons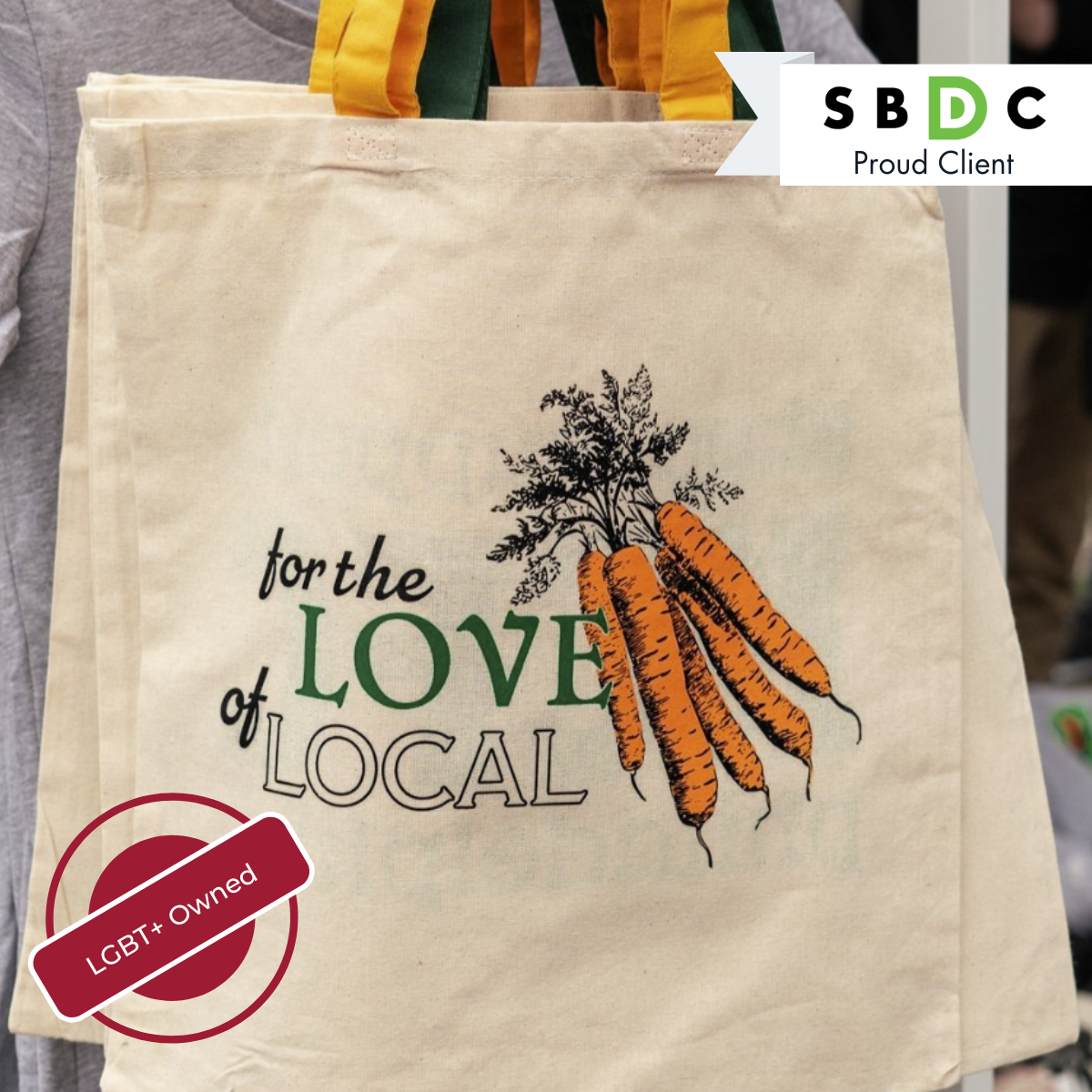 Big Red Prints is a screen printing shop located in Fishtown, Philadelphia. Find unique clothing, totes, and candles with cool original art. Candles are poured in upcycled & thrifted jars like coffee mugs and mason jars, to help stay sustainable.
Our favorite- for the LOVE of LOCAL / KCFC x BRP tote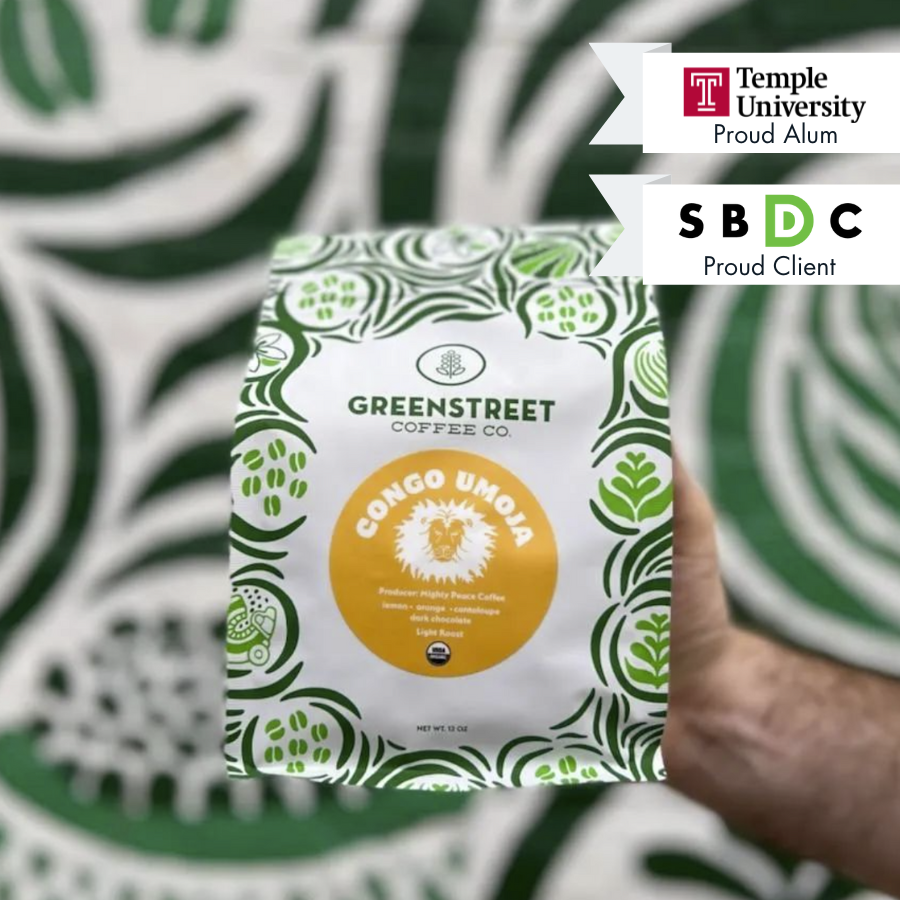 We all know that person who simply can't function without coffee. Give them the gift of quality coffee from Greenstreet Coffee Co. They have traveled the world to become a leader in blending and sourcing single origins so anyone can enjoy coffee at home or work. And you can stop by their shop to grab a freshly-brewed pick-me-up.
Our favorite- Congo Umoja 12oz Bag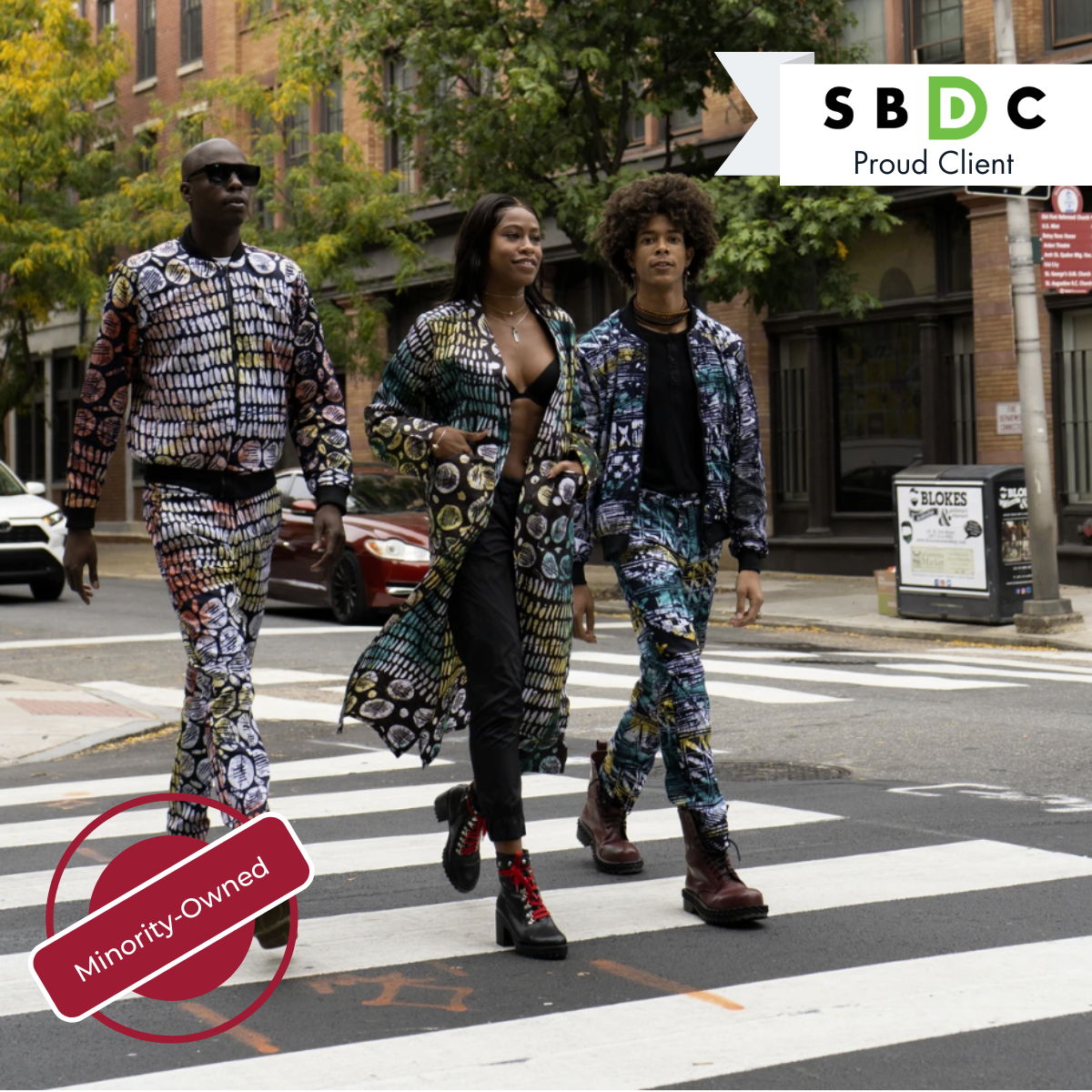 Roy Urban Kollection is an African handmade textile, fashion, and art brand founded by Muyiwa Togun. With beautiful handmade batik textiles, fashion designs, and artworks that showcase the beauty of Africa, they are committed to promoting the culture and empowering the lives of the people in the community.
Our favorite- Orisun VI Unisex Athletic Joggers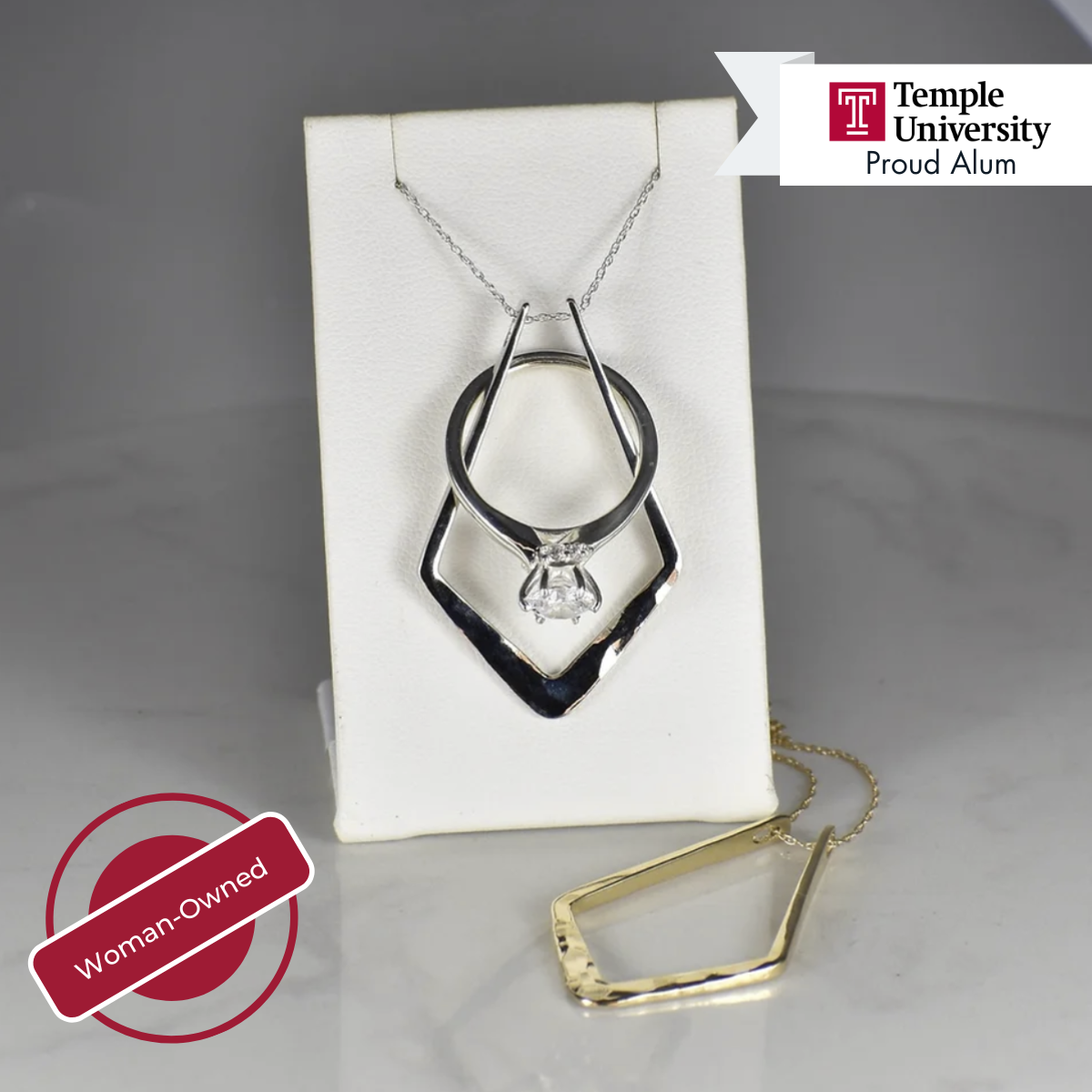 Known for creativity and exclusivity, Desideria Collection combines natural forms with antique jewelry styles to create something utterly exceptional. All their designs are hand sketched, 3D printed, and handmade right in their Philadelphia studio to each client's exact specifications. If you're looking to get your gift faster, their ready-to-ship pieces are stunning too!
Our favorite- Rosie Ring Necklace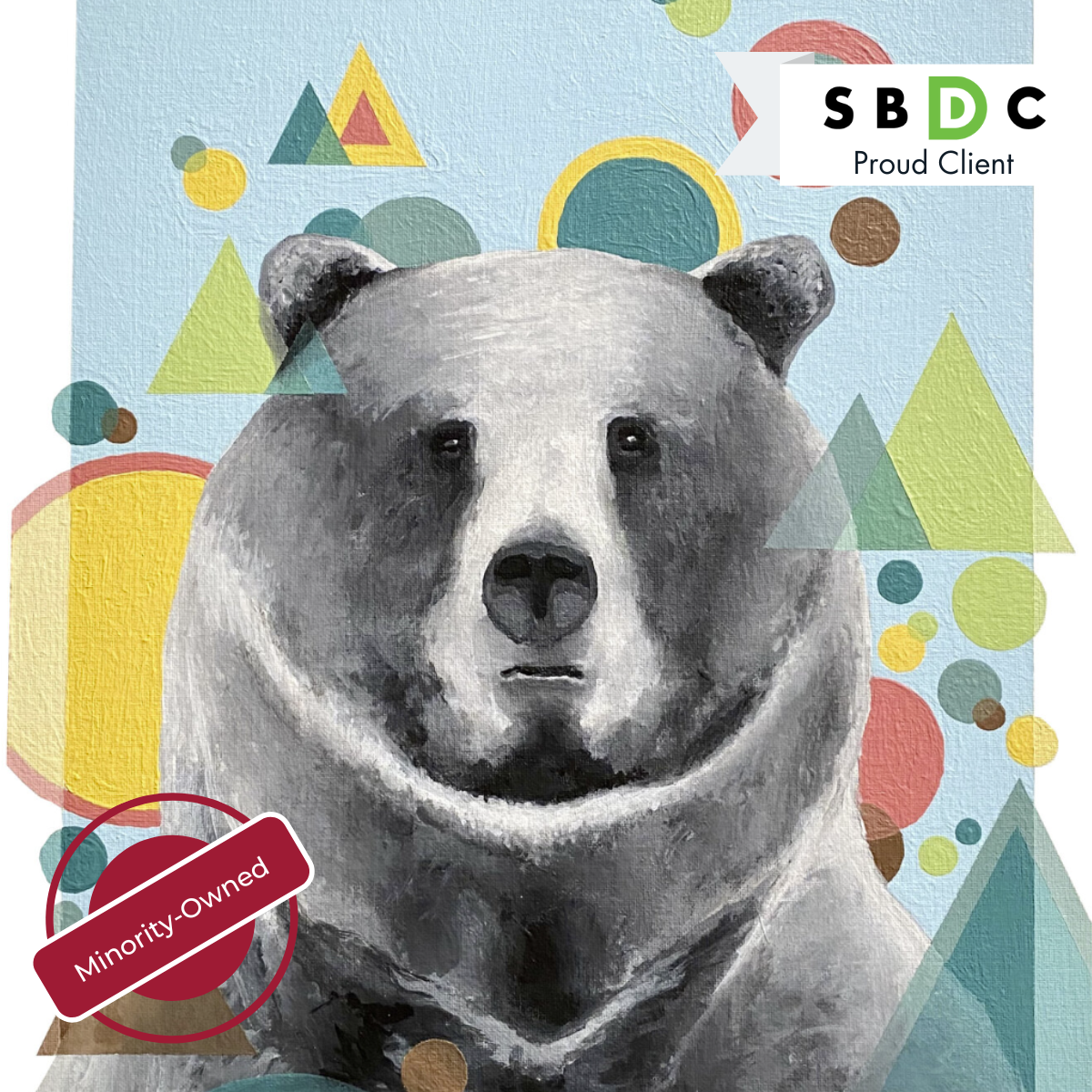 Marshall Linton believes great art and design should be available to anyone who finds value in it, no matter their socio-economic status. Are you looking for a visually striking representation of a beloved animal, musician, historical figure, family member, or pet for someone on your holiday shopping list? If so, Marshall Linton Design has the right gift for you.
Our favorite- Grizzly Bear Print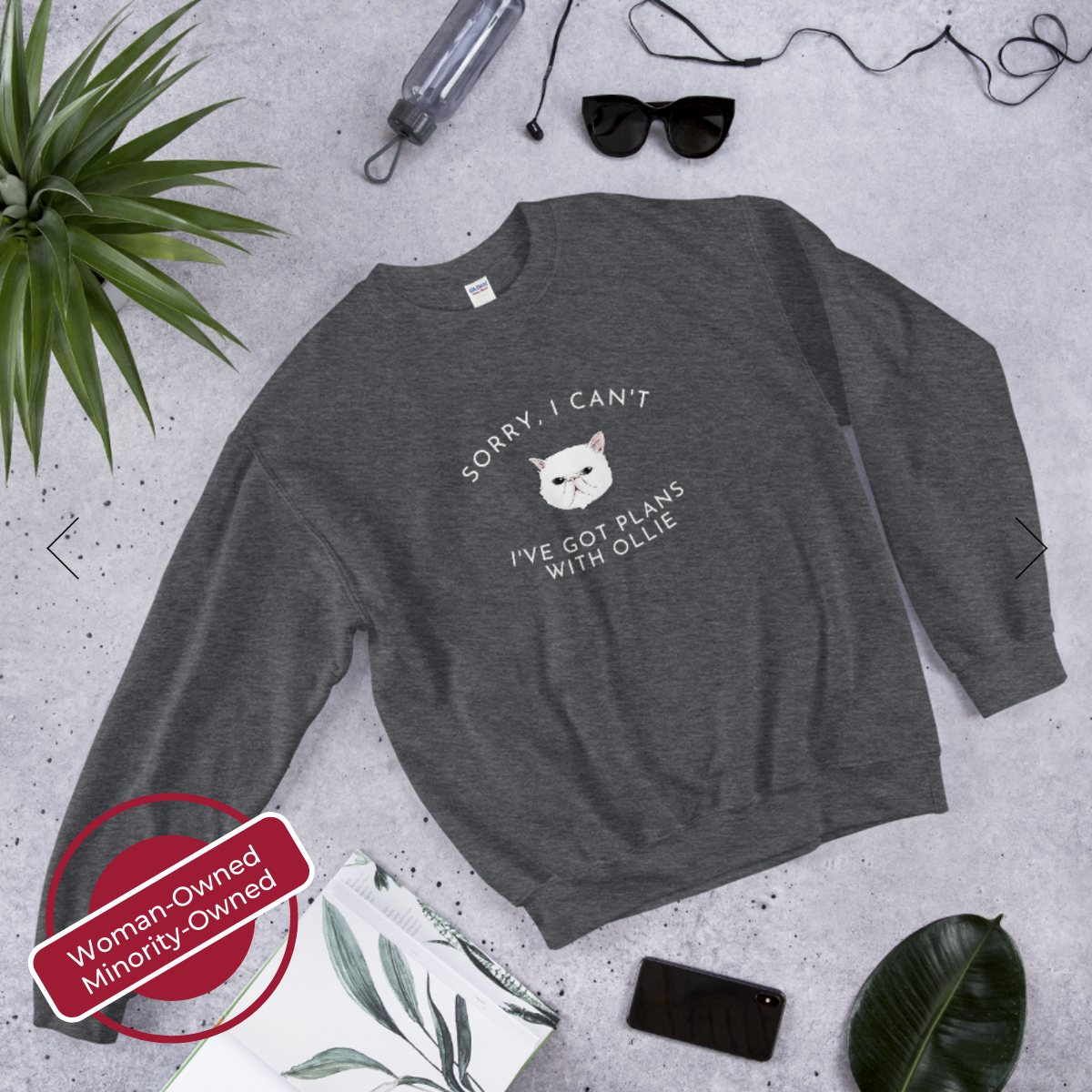 Do you know someone who loves their pet more than anything? Print Pawty has everything you need to delight the pet lover in your life. They put your fur baby on display by creating custom artwork from a photo of your pet, then put that art on sweatshirts, mugs, hats, and more, so you can bring your pet with you no matter where you go.
Our favorite- Custom Pet Cartoon Crew Neck Sweatshirt - Sorry I Can't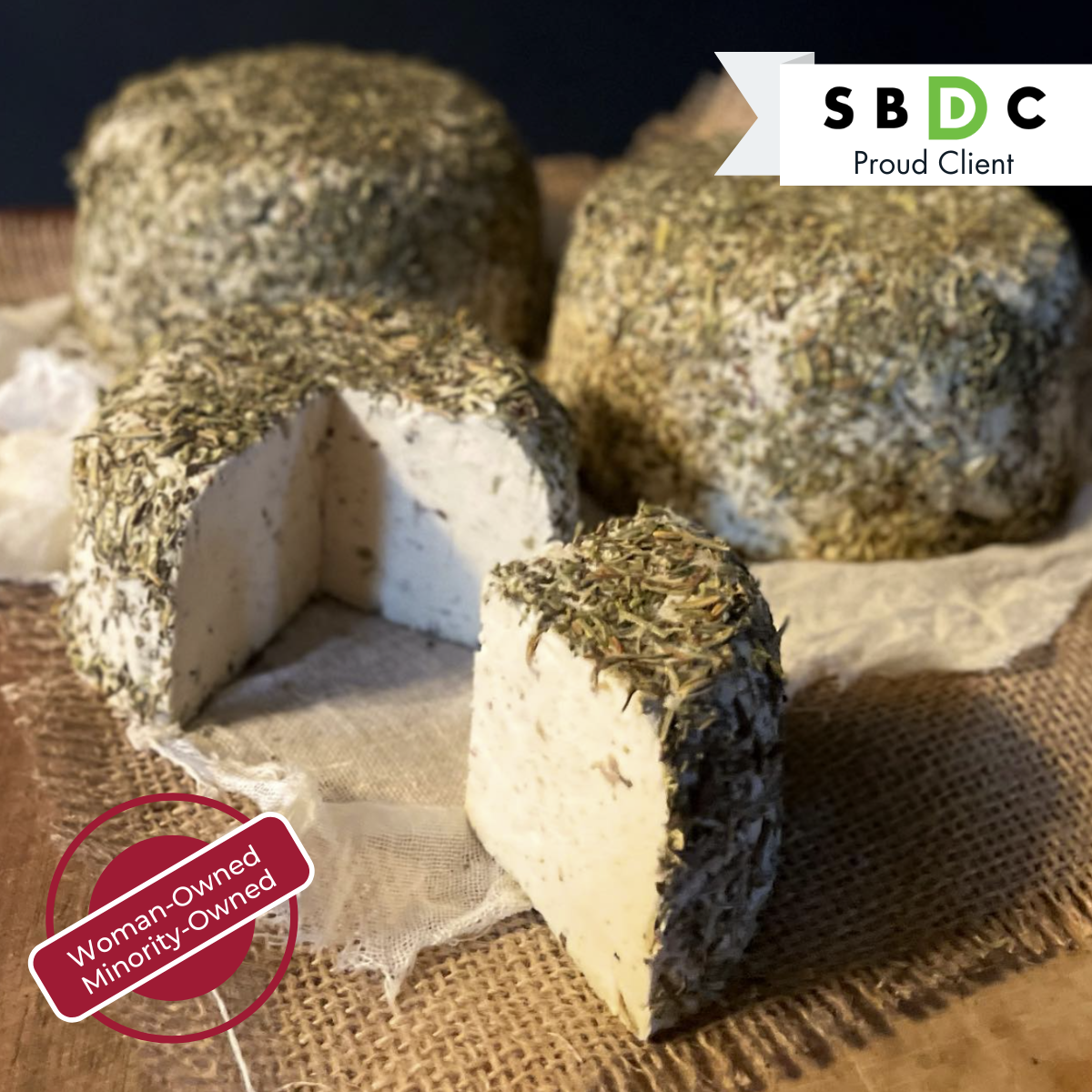 Ladybug Vegan Deli brings vegan cheeses and plant-based meats to the believers, the non-believers, the curious and everyone in between. Their "cheeses" and "meats" are made from scratch in small, limited batches. Whether you're looking for a great gift for vegan friends, or you just want to give a foodie friend a new treat to try, Ladybug has what you're looking for.
Our favorite- Deluxe Vegan Assortment
Show up to your holiday parties with delicious desserts that will be the talk of the night! Cherry's Baking Company specializes in over 30 varieties of gourmet cheesecakes, spirit-infused cheesecakes, and even vegan and gluten-free cheesecakes. They also make custom buttercream cakes, specialty cupcakes, and desserts for any event, so you're sure to find a treat you'll love.
Our favorite- Caramel Apple Walnut Cheesecake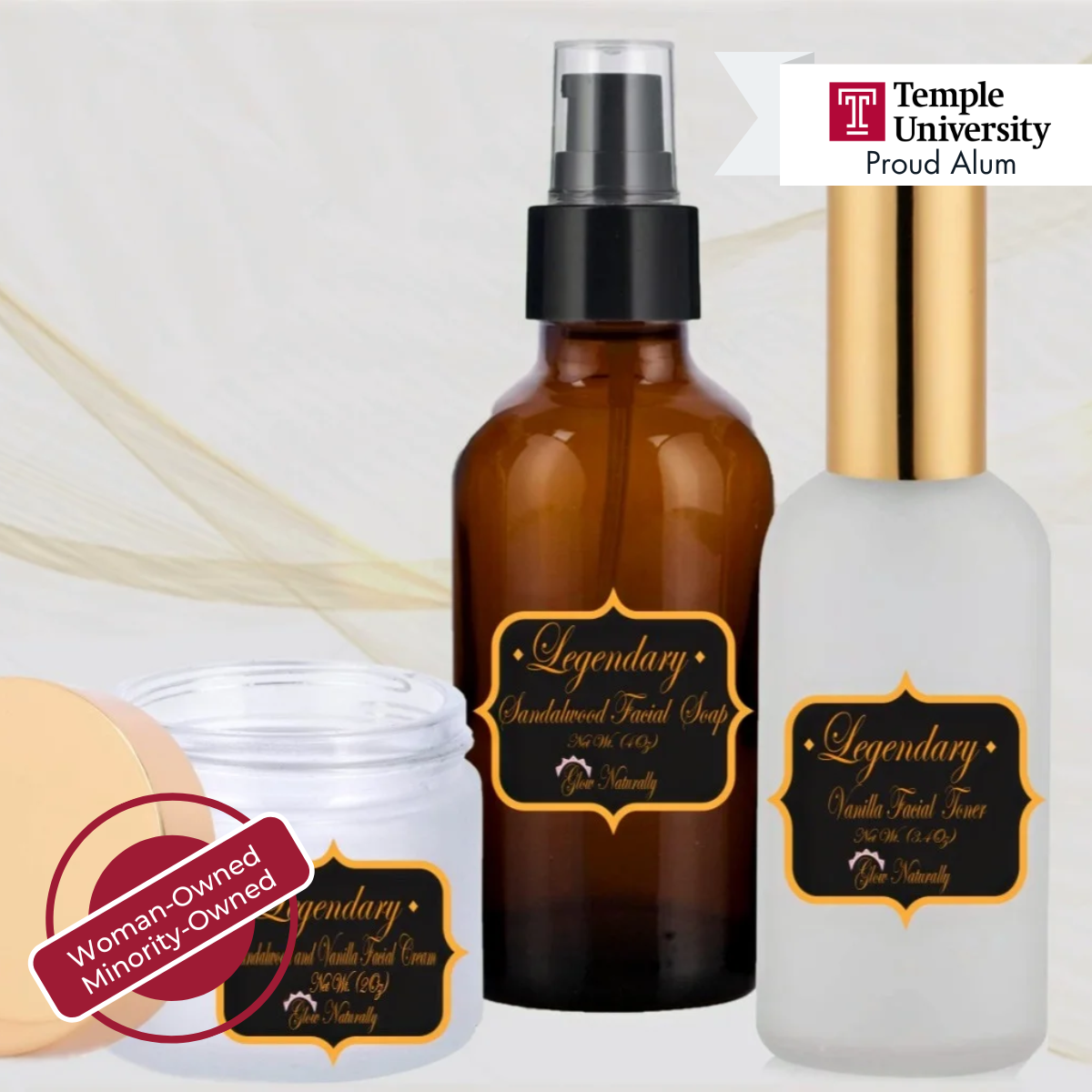 Conditions such as acne, eczema, and psoriasis can be challenging, but Glow Naturally is an all-natural skincare company dedicated to helping individuals with skincare conditions. They provide handmade skincare products made with natural and organic ingredients, perfect for your friends and family with sensitive skin.
Our favorite- Complete Legendary Set
Flourish Market Philly started with the simple idea of bringing the best from them to you. They put lots of love and careful thought into all they do, with sustainability and community at their core. The market provides a platform for you to find lovely giftable products from local artisans and small businesses.
Our favorite- Clay Heart Mug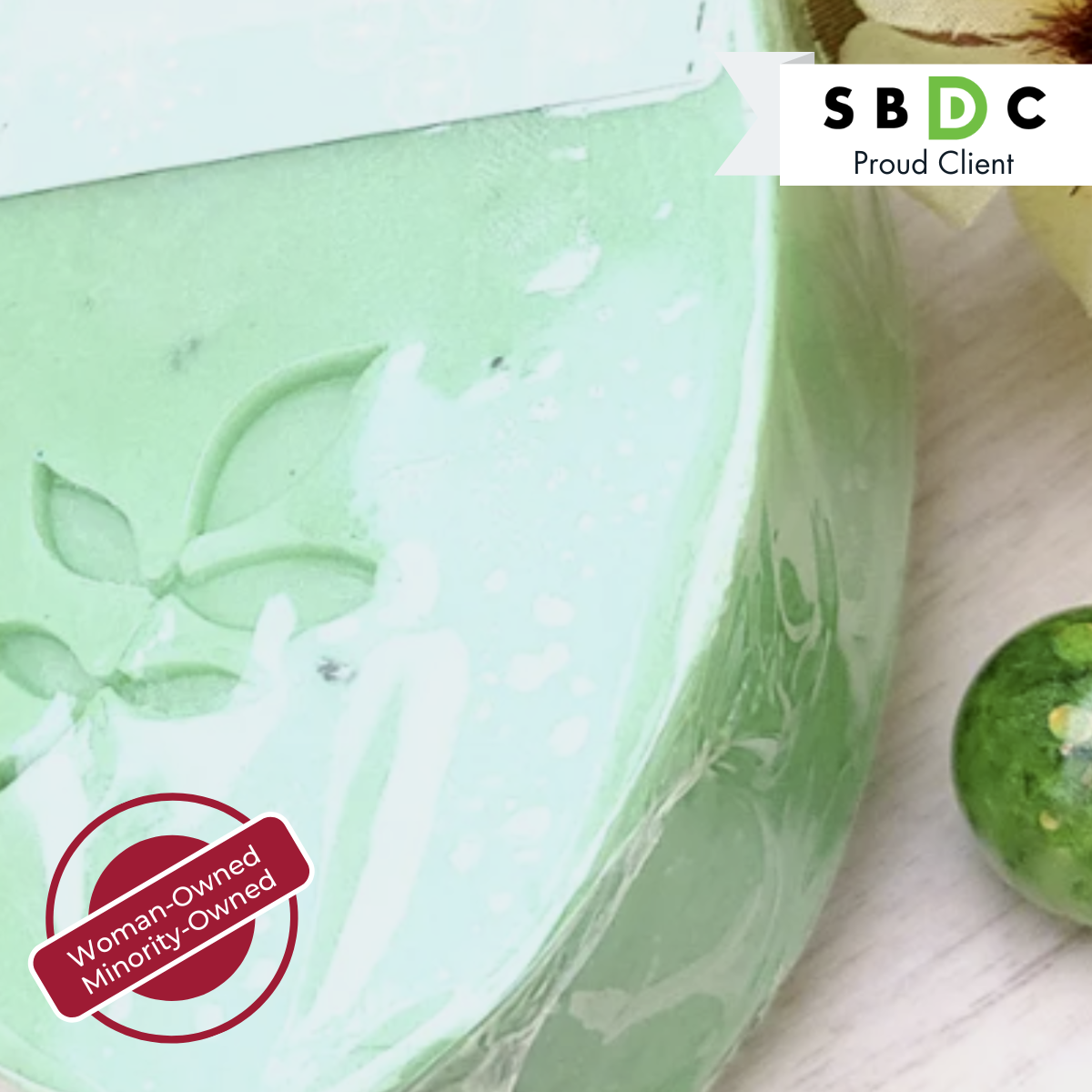 Just Gifts n'Vibes Paper Moon Store finds the most creative, thoughtful, and cutting-edge brands they can find, regardless of size, funds raised, or otherwise, and brings them to the Philadelphia community. Find the perfect gift for everyone on your list.
Our favorite- Oval Melt Pour Peppermint Scented Soap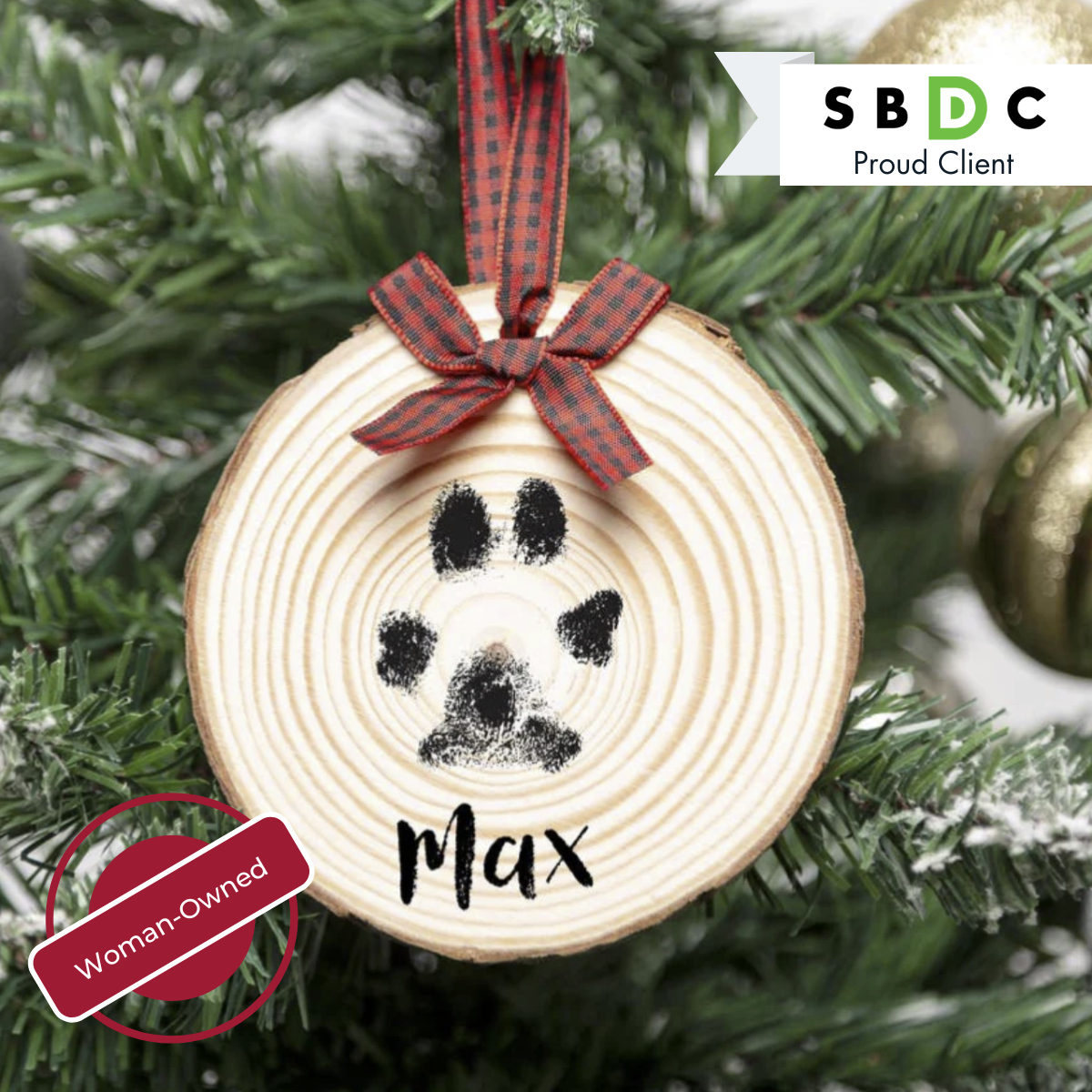 When your pup is a part of the family, you want them to join in on the holiday festivities. Pet Friendly Dog Bakery has freshly baked goodies, treats, and toys perfect for your pup to ring in the season with you.
Our favorite- Paw Print Gift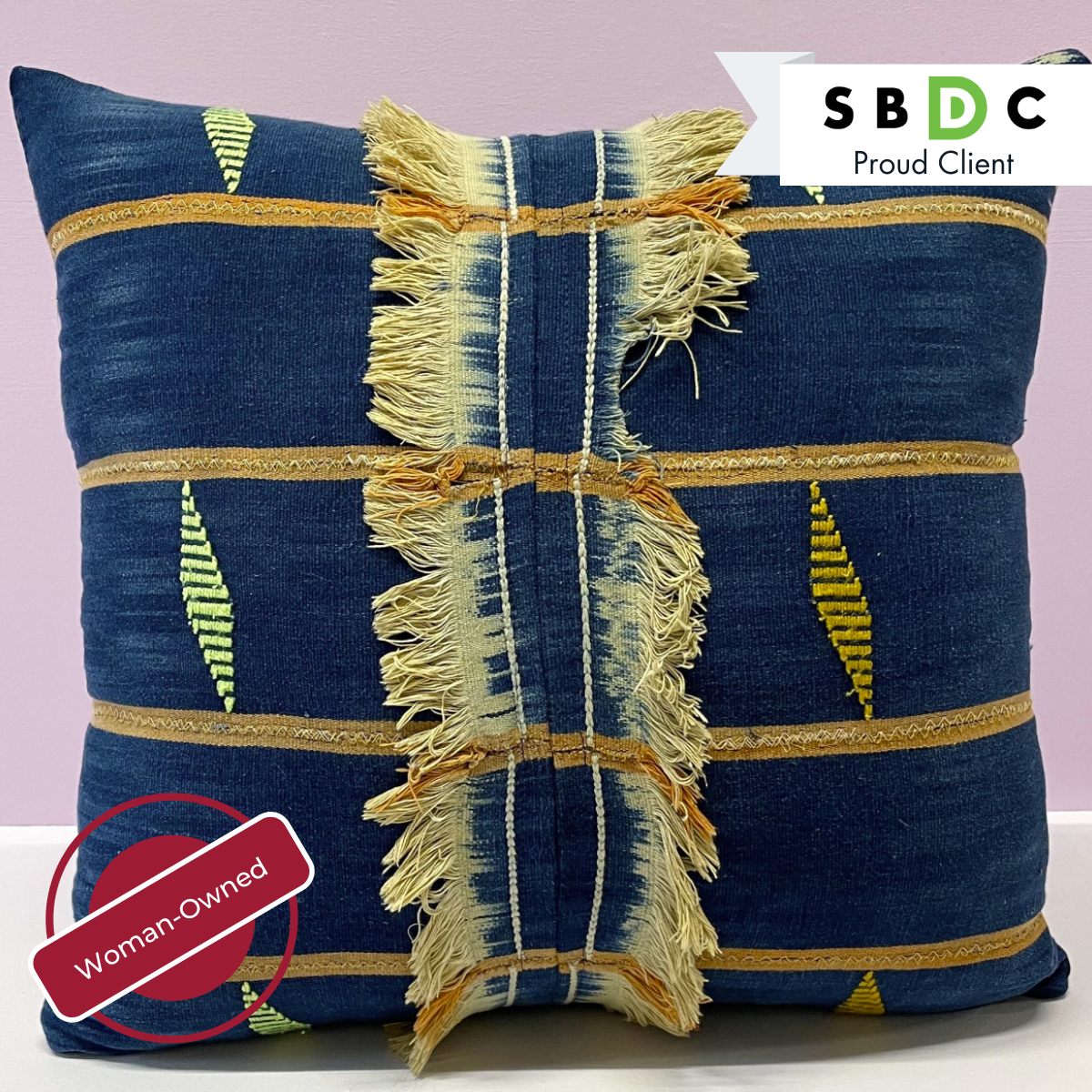 Starting a new project at home can be hard, but Jen Tiberi Handmade is here to help you find what you need and make the process less frustrating than DIY. They offer custom upholstery services and have a small offering of readymade home accessories and furniture that's great for gifting.
Our favorite- Diamond Embroidered Baule Cloth Pillow