2017_09_21 O'Connor Plaza
As the start of the fall semester nears, it's time to start exploring and taking some pictures! Here are six spots on campus perfect for showing off your Fox School (and Temple!) spirit.  
Owl in Alter Hall  
Created by "junk sculptor" Leo Sewell to celebrate the Fox School's 100th anniversary, the owl statue in Alter Hall is a unique visual experience; the owl was constructed using memorabilia from Fox's history and pieces submitted by faculty, students and alumni—making the statue a truly historic and nostalgic asset to the school.  
Even beyond Sewell's owl statue, there are plenty of owls across Temple's main campus for students to see.  
Philly Mural in STHM 
Go big or go home! Designed and painted by Philadelphia-based multidisciplinary visual artist Paul Carpenter, this intricate wall art spans across a 70-foot wall in Speakman Hall—making it the perfect place to visually appreciate Temple's history (and Carpenter's talent).  
Bell Tower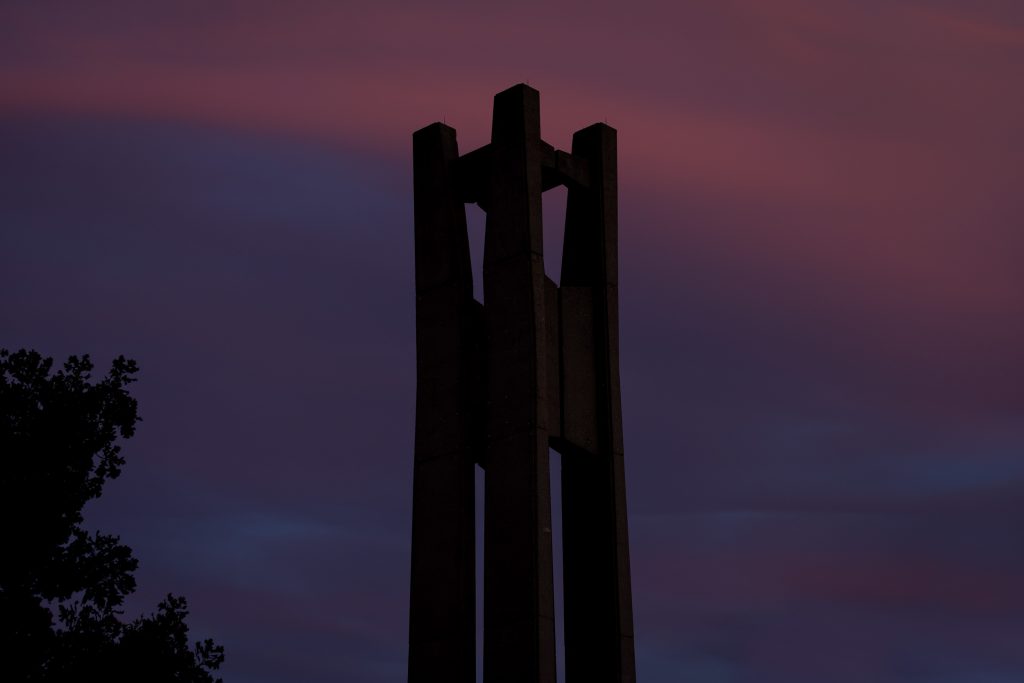 For over 50 years, Temple's Bell Tower has been one of the largest and most memorable landmarks on campus. A photographer's dream and beloved meet-up spot for students, the Bell Tower is a hub for making memories.  
Lynne and Charles Klatskin Skywalk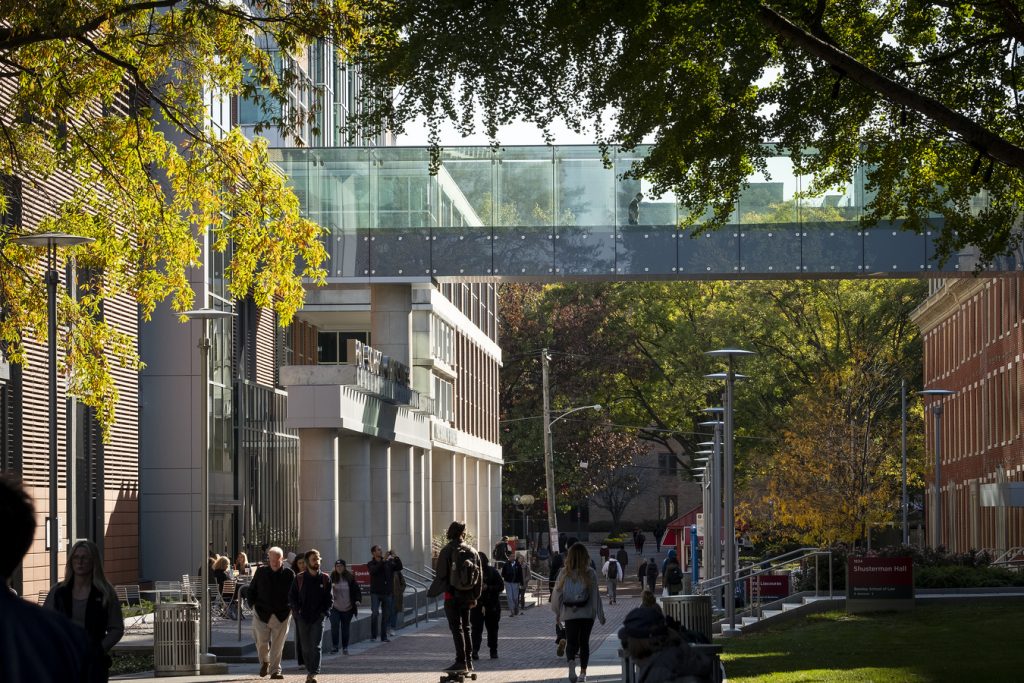 Completed in 2018, the skywalk connecting Speakman Hall and 1810 Liacouras is surely an architectural focal point on campus. This impressive 80' long, all-glass bridge is the perfect place to watch the bustling activity below on Liacouras Walk, while also being ideal for photos and headshots.  
O'Connor Plaza 
Located on the corner of O'Connor Plaza, named in honor of Board of Trustees Chair Patrick J. O'Connor and his wife, Marie, the bronze owl statue is one of Temple's most photographed spots. In the heart of campus, this plaza serves as a reminder of O'Connor's contributions to the Temple community, and his praise for the Fox School as being "a jewel [because] it stays relevant to the world and has adjusted to the world's opportunities as they have changed." 
Mazur Hall Terrace  
Named after esteemed entrepreneur, pharmaceutical industry executive and Fox School alumni Leonard Mazur and his wife Helena the new Mazur Hall Terrace on Polett Walk offers breathtaking views of Center City along with lawn space and outdoor seating. This newly renovated part of campus is the perfect place to take pictures, explore and relax.