Marc Faletti is a vinyl lover who noticed something about shopping for records that he thought he could fix — that you have to know what you're looking for. He wanted to make a place where anyone could walk in and find an old favorite, a new gem, or a perfect gift without having to precisely know the name of the band or the correctly categorized genre of the music.  
As a media producer and DJ, Faletti knows what sounds will pack a dance floor. He wanted to build a store that captured that same energy across lots of kinds of products. His perfectly curated record selection (findable by mood, decade, or genre) is just one treat that shoppers will find at Latchkey on Passyunk Ave in South Philly or on his online store at shoplatchkey.com. There are also bath bombs and candles inspired by '80s and '90s hits and favorite movies, such as the "As You Wish" candle or the "$5 Milkshake" bath bomb, and a host of other fun gifts and novelty items including vintage jewelry, comic book memorabilia, and greeting cards. Latchkey is a love letter to the '80s and '90s, and lovers of those decades will feel right at home in this store.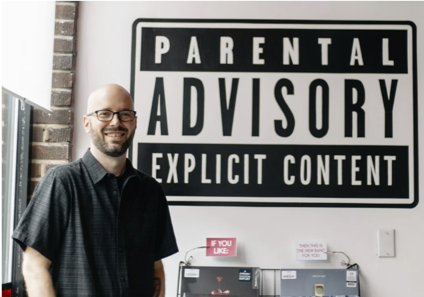 While Faletti had a clear vision and some great products, he had never been a business owner before, much less run a retail storefront, and so he approached Temple SBDC for support. SBDC consultant Isabel Krome reviewed Latchkey's business plan and financial projections, connected Faletti to legal and accounting resources, and provided guidance during the start up process.  
Latchkey is an awesome addition to the Passyunk Ave retail environment. It's currently open Thursdays through Sundays. But keep an eye on social media for updates on operating hours and fun happenings in the store.