All Photo Credits: Margo Reed
On Friday, April 29, the Fox School community gathered to celebrate five honorees for the 2022 Doctoral Alumni Awards. 
PhD Distinguished Alumni Award: Michael Tsiros, PhD '97, is the Patrick J. Cesarano Professor and chair of the Department of Marketing at the University of Miami. He is also the current director of the Canes Behavioral Lab and previously served as vice dean of faculty. 
His research focuses on the role of customer satisfaction and regret in decision making, numeracy and behavioral pricing, and the symbolic association of brand assets. He has won numerous awards, served on the editorial board of the Journal of Marketing and has consulted for several marketing research companies. 
The driving force behind his research, he explained, is genuine interest.
"If I find it exciting and then I wake up in the morning and say 'I wonder why this is happening,' I know that it's something that will keep me interested," explained Tsiros. "Even though there's going to be ups and downs, criticism of your work and reviewers who don't like it all. I know that I will stick with it because I find it intriguing."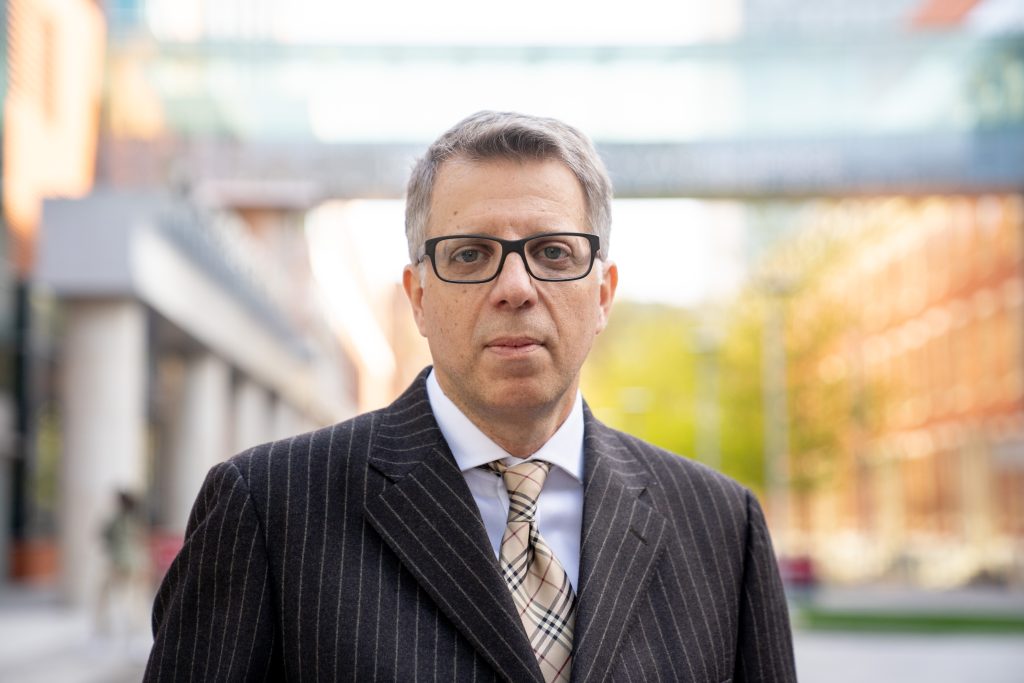 Michael Tsiros, PhD '97
PhD Alumni Leadership Award: Shmuel Hauser, PhD  '86, is a professor of finance at Ben-Gurion University in Israel. Over his career, Hauser has made significant contributions to both academia and practice. In addition to being the vice president of ONO Academic College and head of Public Trust Research Institute, he advanced research in the fields of corporate finance, capital market regulation and microstructure. He was also a member of the higher education council of Israel. 
Hauser served as the chairman of the Israel Securities Authority (the Israeli equivalent of the U.S. Securities and Exchange Commission) for seven years, as well as co-chairman of the Israel Accounting Standards Board, member of the advisory and licensing committees at the Bank of Israel and an advisor to the Israel Capital Market, Insurance and Savings Authority.
During his time at the Fox School, Hauser learned that "[looking] from different angles was something that, beyond textbooks or research, was very helpful."
For this reason, he advises PhD students, "Never tell yourself a single story."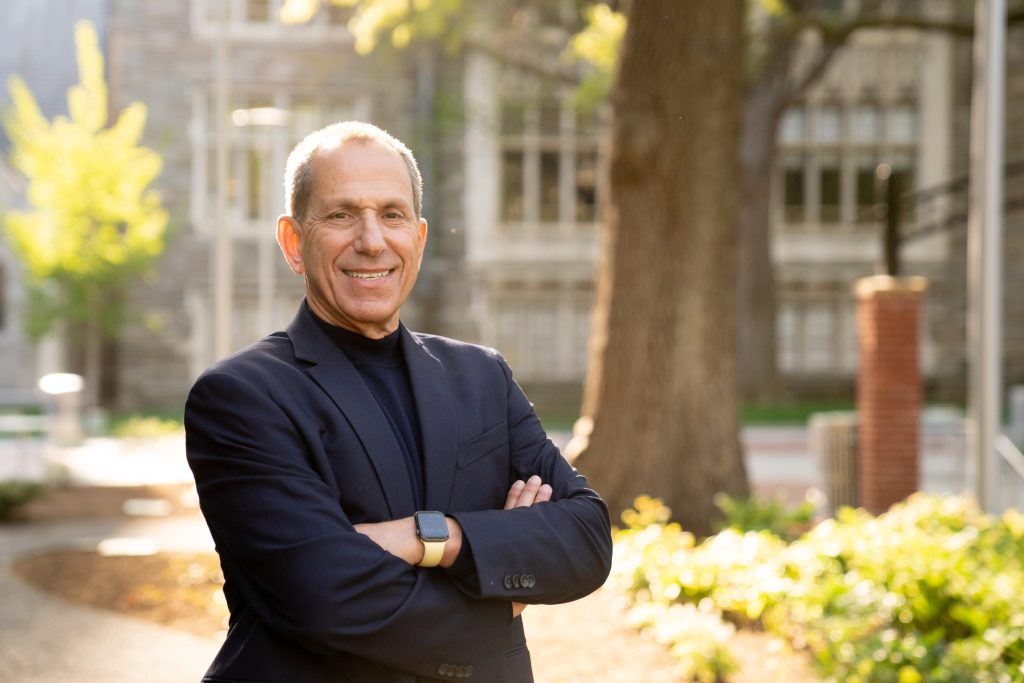 Shmuel Hauser, PhD  '86
Outstanding Early-Career Award: Sabrina Volpone, PhD '13, is an associate professor at the University of Colorado Boulder's Leeds School of Business. At Leeds, Volpone studies and teaches organizational leadership, diversity management and identity management. She also runs the Leeds School's Diversity and Identity Management Research Lab. 
Sabrina Volpone,
PhD '13
Through her research, Volpone says she aims to "understand how organizations manage their diverse workforces and how diverse individuals flourish through the management of their identities at work." 
Her work has been published in numerous journals, received international press coverage and has been funded by nationally known organizations. She has consulted for companies about organizational leadership and diversity.
While Volpone could not attend the event in person, she previously shared her research with the Fox School on the Catalyst podcast episode "Breastfeeding at Work" and in the On the Verge article "Workplace Diversity and Inclusion Decoded: A Conversation with an Expert."
Executive DBA Alumni Leadership Award: Shawn Edwards, DBA '21, is the chief inclusive excellence officer at The Citadel, a military college in South Carolina. In her role, Edwards leads the development and implementation of proactive diversity, equity and inclusion (DEI) initiatives in support of The Citadel's mission and core values. 
Edwards says that the DBA program has helped her advance her career tremendously. 
"Earning my degree amplified the credibility I had already achieved and gave me the opportunity to become the subject matter expert in my chosen areas of study," she explains. "It has given me access to additional opportunities to make an impact in my community, state and industry." 
Listen to Edwards share more of her expertise on this episode of the Fox School's Catalyst podcast: "Nonprofit Boards and the Path to Diversity."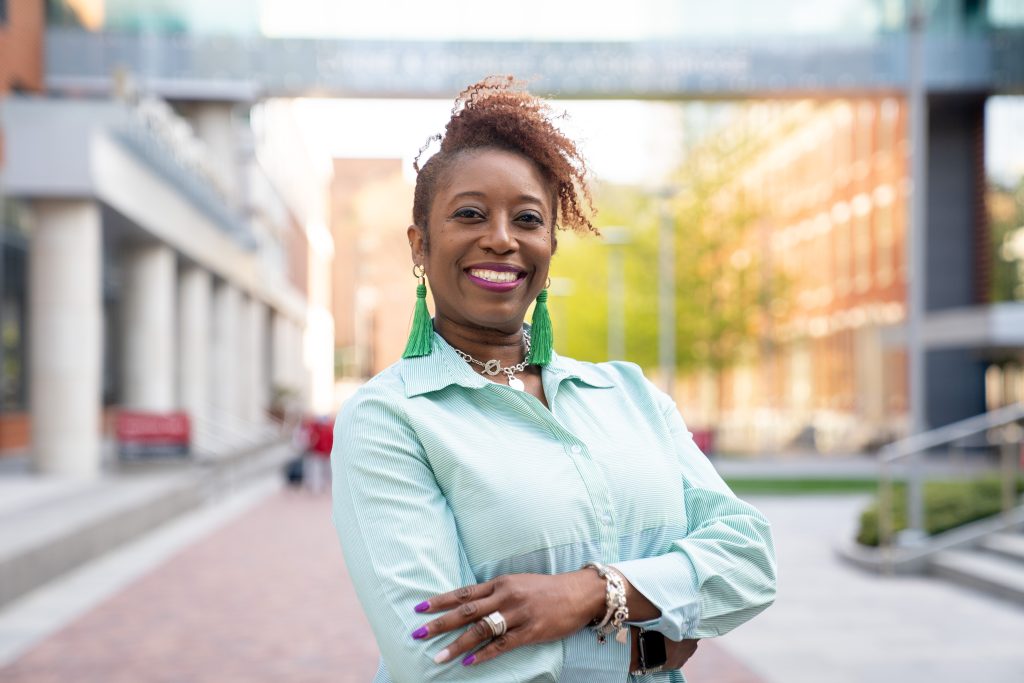 Shawn Edwards, DBA '21
Executive DBA Alumni Research Award: John Alarcon, DBA '18, is the founder and principal of BEARN, a consulting firm for corporate finance and risk advice. In his role, Alarcon advises clients in enterprise financial management matters, including corporate finance, compliance, mergers and acquisitions (M&A) and process change.
Alarcon came into the DBA program with clear goals. "As a corporate finance executive, my motivation for attending the DBA program was to devote personal time for research on complex issues and topics that were highly relevant to my business environment and area of expertise." 
Thanks to the DBA program, Alarcon's research has resulted in practical applications of artificial intelligence (AI) technology in accounting. Together with Fox faculty member Cory Ng, Alarcon published a book for accounting professionals and business executives, which aims to help them implement AI initiatives to increase the productivity and profitability of their firms.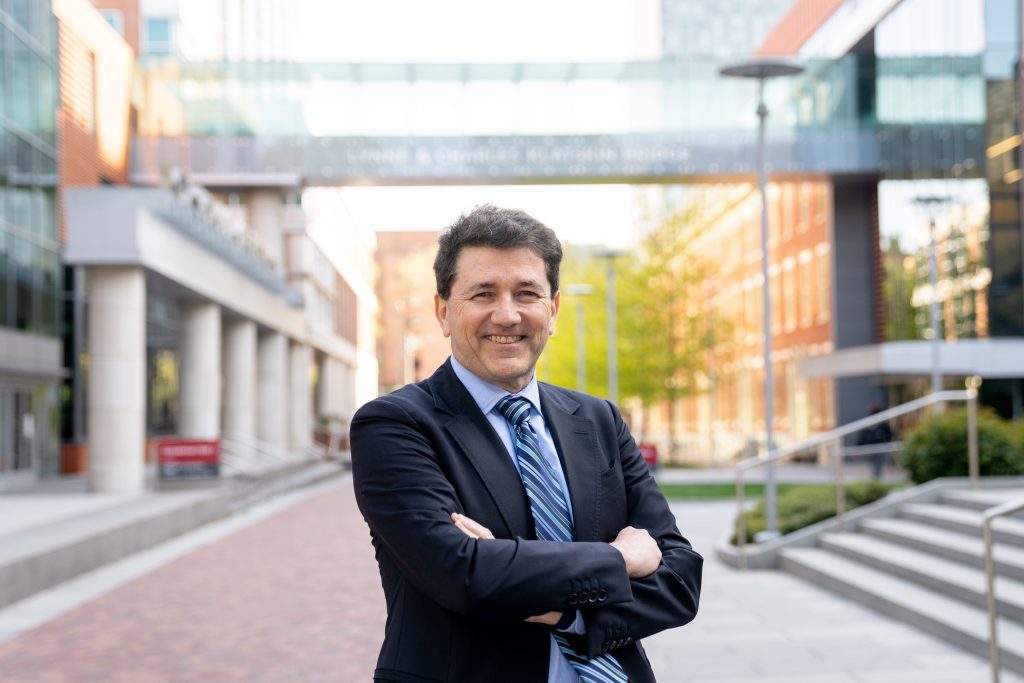 John Alarcon, DBA '18