Alumni of the Fox School of Business at Temple University gathered with business leaders and guests for the 2022 Annual Accounting Achievement Awards on April 27 to celebrate their shared Fox School heritage and honor six noteworthy graduates of the Department of Accounting.
The annual event provided a great opportunity for the Fox School community to connect with fellow alumni from classes spanning 50 years, as well as make new industry contacts, meet current faculty and students, and learn about the recent achievements of the Department of Accounting at Vie by Cescaphe in Philadelphia.
Among the nearly 225 guests were six alumni who received awards reflective of their impressive professional careers and civic service in the Greater Philadelphia region:
Rising Star Award 
Joshua E. Kramer, CPA, CIPM, BBA '12, MAcc '13
Manager, Investment Industry Group, Kreischer Miller
Public Accounting Award 
Raman Mahadevan, CPA, CA, MS '91
Partner, Tax Services, Ernst & Young
Corporate Award 
Robert F. McCadden, CPA, BBA '79
Trustee, Universal Health Realty Income Trust, Former Executive Vice President and Chief Financial Officer, Pennsylvania Real Estate Investment Trust
Non-Profit/Government
Jennifer Cryder, CPA, MBA, BBA '03
Chief Executive Officer and Executive Director, Pennsylvania Institute of Certified Public Accountants
Lifetime Achievement
Robert M. Tarola, CPA, CGMA, BBA '73
President, Right Advisory, LLC
With Special Recognition Awarded Posthumously Distinguished Alumni
Johnny Young, BS '66
Ambassador (Ret.), U.S. Department of State
The excitement of the honorees was obvious and their positive energy contagious as each expressed appreciation for the Fox School and enthusiasm for being recognized by their alma mater.
"I am honored to be receiving this award. It was a surprise when I learned that I was receiving it," stated Jennifer Cryder, the Non-Profit/Government Award recipient. "I choose to come to Temple because I knew that I could gain experiences and opportunities to grow here. I was really not aware of accounting as a career until I go got Temple. I had a great professor in the first accounting class and that's how I got into accounting. I found the class to be really engaging and so took another one and then I took another one, and I found such a great community within the accounting program at Temple.  I have such love for Temple and so much respect for the work that is being done here. So, to play any small part of that means a lot to me."
In addition to engaging and reconnecting with alumni and friends, attendees also supported the next generation of accounting professionals by raising funds for the Accounting Achievement Awards Term Scholarship Fund, a scholarship created to support high-achieving accounting students in pursuing their undergraduate and Master of Accountancy (MAcc) degrees.
Betsy Gordon, chair of the department, noted, "We were delighted to recognize the accomplishments of these six alumni after a long pause due to the pandemic. These alumni have demonstrated a strong commitment to excellence in business and service, and have distinguished themselves as industry and community leaders. Several such Raman Mahadevan, Jennifer Cryder and Joshua Kramer spoke of the welcoming environment at Temple. Honoring Ambassador Johnny Young posthumously was especially touching as his wife Mrs. Angelena Young graciously accepted his award on his behalf. Another aspect of the event was the opportunity to reconnect with old friends, faculty and acquaintances."
The next Annual Accounting Achievement Awards is slated to take place in spring 2023. The nomination process will open in fall 2022.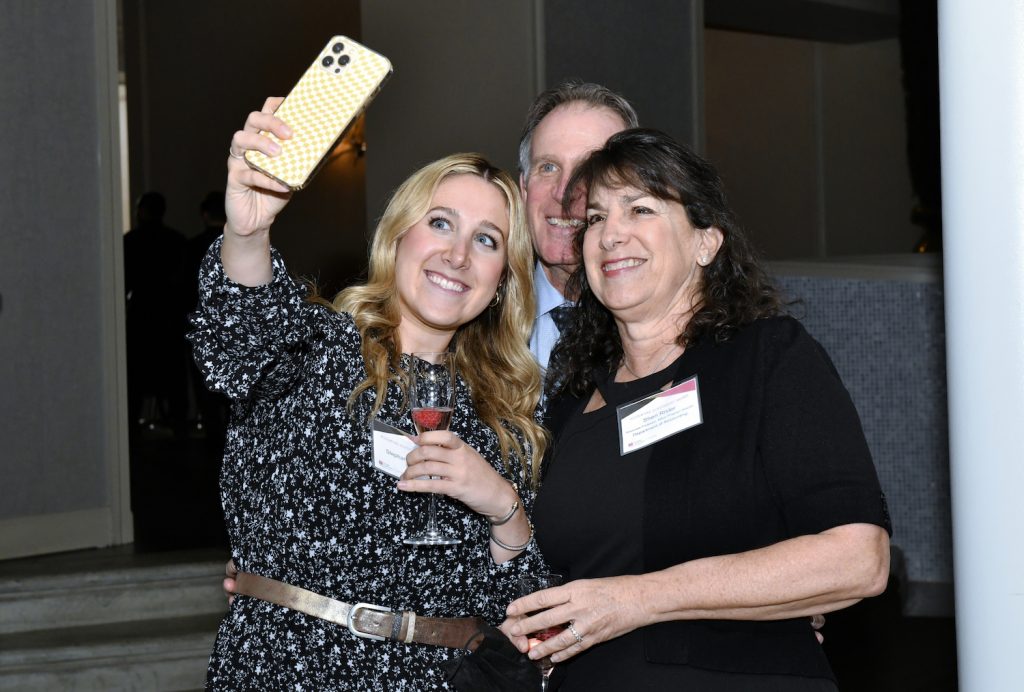 There is still time to support the Accounting Achievement Awards Term Scholarship Fund.