March is Women's History Month—a month to honor and highlight the perspectives, experiences and contributions of women throughout history and in our present. 
To celebrate the vibrant diversity that exists at the Fox School, we recognize the perspectives of three alumnae who are achieving professional success while leveraging their MBA degrees to pursue their unique passion projects.
Nikki Jacks
MBA '12
Head of Regional & Industry Coverage Marketing, JPMorgan Chase & Co.
Nicole (Nikki) Jacks wanted to pursue an MBA program in order to increase her ability to think end to end and understand other perspectives. "One of my past leaders encouraged us to seek to understand more than we seek to be understood and in hindsight, I realize that's exactly what I wanted to do," she says. 
Jacks had experience with, and appreciation for, learning to understand and respect the perspectives of others around the world, having grown up in Jamaica. She also worked for rotational programs that took her across the United States and to Australia. But she wanted to deepen her ability to hear and react to things differently. She decided to pursue her Fox MBA for the opportunities the program offered to travel and immerse herself in different cultures.
The full-time Fox MBA program Jacks started in 2011 took her around the globe, with summer in Philadelphia before semesters in Paris and throughout Asia – specifically in India, China and Japan. Learning in the classroom was accentuated by visits to different local and international companies, as well as personal and cultural experiences like discovering the need to shop daily in Paris due to smaller refrigerator sizes. 
"In the classroom, our professors would push us to look at businesses end-to-end and lean into different functional areas, from marketing to strategy to accounting," she says. "Living in different countries complemented our international experiences. Having to navigate not knowing the languages and other nuances really gave me great respect for different cultures."
Today, Jacks often leverages the perspective-taking skills she cultivated as a Fox MBA student in her role as Head of Regional & Industry Marketing for J.P. Morgan Payments. "My MBA has given me a strong ability to understand other people's points of view. And now that I'm in a global role and working with people from all over the world, I have a greater understanding of their way of life and am able to build better, more empathetic relationships," she says.
Her career with JPMorgan Chase & Co. spans more than a decade, with various positions in marketing, strategy, sales and business development. She appreciates the career mobility the company has offered her, as well as how she's been treated as a woman. "As I move through my career, I place a lot of importance in how a company and its managers treat women," she says. "My needs and identity as a woman, as a mom and as a minority are at the forefront of who I am."
Having a son inspired Jacks to get involved with Youth With Faces, a nonprofit organization dedicated to giving youth in the juvenile justice system a second chance to be more than a faceless statistic. The more I learned of how the judicial system disproportionately impacts black and Latino men, finding a cause that aims to add positivity to a negative experience was hugely important to me," she says.
As a nonprofit board member, Jacks often makes use of the knowledge she learned in her MBA and her professional experience to her local passion project. "I add in my leadership role structure, rigor and strategy as an MBA graduate," she says. She considers giving back as one of the top investments she's made in herself and one of the most valuable uses of her time. "The way I invest the most in myself is through how I impact, empower, mentor and motivate others. I strongly believe what you give comes back tenfold," she says.
To women and minorities considering graduate business education, Jacks recommends keeping an open perspective on who may end up being your biggest advocate. "Over the course of my career, my strongest and loudest advocates have not always shared my race or gender so be very open to who you choose to build relationships with.  But more importantly, as you ascend the corporate ladder, take the time to proactively bring people with you."
Ashley Saha
BBA '11, MBA '20
Project Manager, SAP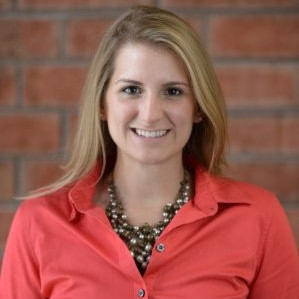 Ashley Saha enrolled in the Fox Part-Time MBA program looking to take advantage of opportunities she felt she missed out on as an undergraduate student. "I wanted to take the time to focus on experiences like internships and professional development resources in order to get ahead and make a career pivot," she says.
As a fundraising and development professional working at Temple University at the time, Saha looked forward to earning her MBA from Fox because of the reputation its graduate alumni had in the city. "I heard from friends hiring MBAs that they really appreciated Fox MBAs for rolling up their sleeves and getting the work done," she says.
Saha remembers her capstone class in which she and a team of students had to provide consulting-grade work to a live client as one of the most memorable and impactful experiences of her MBA journey. "The capstone class was amazing," says Saha. "It really put all of our coursework knowledge together and applied it to a real-world experience."
It was around this time Saha knew she wanted to pivot into either a consulting position or project manager role. Through the connections she made through the program and career resources from the Center for Student Professional Development (CSPD), she was able to earn a year-long internship with SAP that combined both of her interests. And upon completion of that internship this year, she has a full-time job lined up with the company as a project manager. 
"CSPD was one of the reasons why I was able to pivot in my career from development to consulting and project management," Saha says. "My advisors helped me figure out what jobs to apply for, how to review an offer and how to negotiate."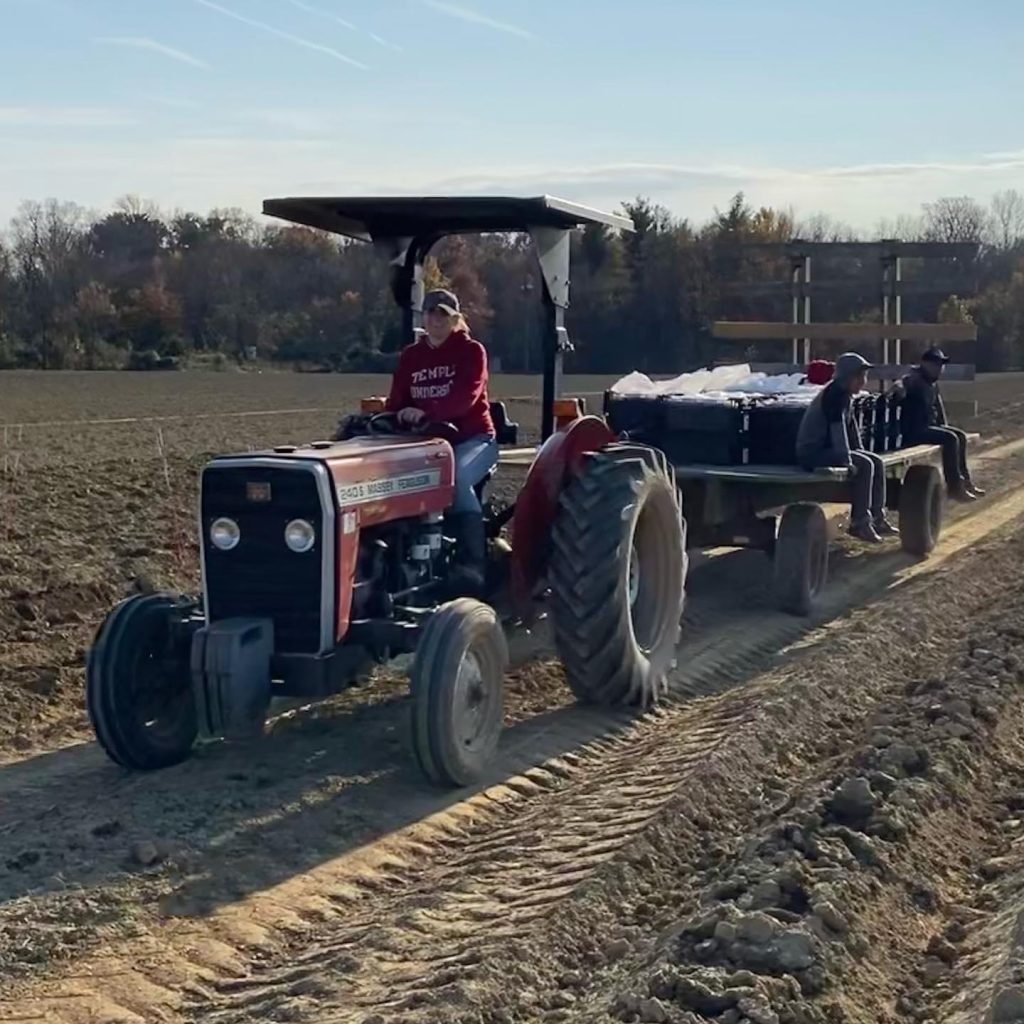 While achieving all this professional success, Saha welcomed her daughter into her family towards the end of her degree. "When you go through the program as a mom, you have a lot of obstacles and hurdles to overcome," she says. "It's going to take a lot of your time, whether it's late nights or early mornings, but it's very rewarding. It's helped me become more confident."
She also decided to start a business with her husband that allowed them to pursue another passion: gardening. The couple enjoyed growing vegetables in their community garden. They decided to buy a 55-acre farm in New Jersey and grow peonies–Saha's favorite flower and their wedding flower. "It's rewarding to get outside and work," Saha says. 
While the two have had a lot to figure out along the way, Saha leverages her MBA knowledge and the work ethic she learned in school to help run their business. "My degree, including my entrepreneurship classes specifically, have supported us in being resourceful in doing our own finances and networking to figure out who can help us with what," she says.
The two named their farm Owlet Farms—a nod to their collective love for owls, including the Temple Owls, and her husband's interest in bird photography. Located in New Jersey, the farm offers about 15 varieties of rare and standard cut peonies to wholesale and retail markets within the United States, as well as peony lovers outside the country.
Over the course of her career so far, Saha recognizes three investments she's made in herself as particularly impactful—education, networking and having an open mind—and has the following advice for women considering graduate business education: "Go for it. Take the time to figure out what you like to do and what your passion is and prioritize pursuing it."
Britt Miller
MBA '12
Senior Product Manager, URBN (Urban Outfitters, Anthropologie, Free People, Nuuly)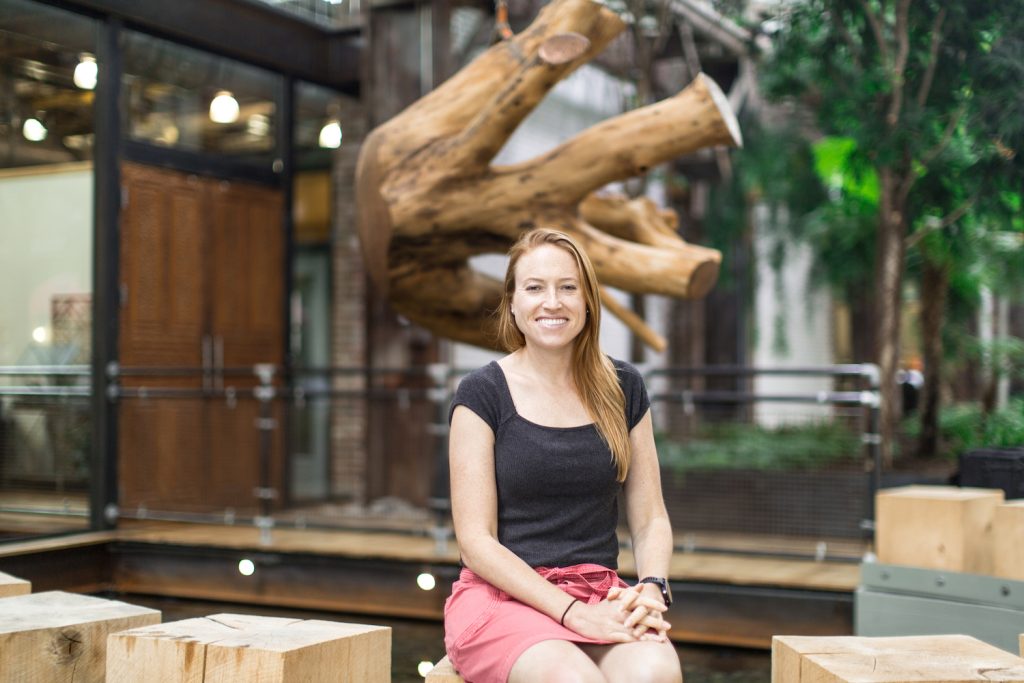 Britt Miller comes from a Temple family: both her dad and brother are Temple alumni. The family connection was just one of the many reasons she chose Temple University's Fox School of Business when she was selecting a business school. "Temple was an obvious choice, especially since I also wanted somewhere close by with an easy commute."  
Miller started her graduate education at the Fox School of Business with a part-time master's while working in Philadelphia before realizing that a full-time program was a better fit. "The slower pace of a part-time program wasn't working for me; I just wanted to get my master's done." She decided to leave her job in marketing and advertising to pursue her degree on a full-time basis. "I felt like my career wasn't progressing as quickly as I expected it to, so I was looking for ways to supplement my learning and jumpstart my career." 
She switched to a full-time Fox MBA that offered global opportunities (the format and structure of the program she enrolled in eventually evolved into the Fox Full-Time MBA). She appreciated the hands-on international exposure and the networking within her cohort. "Everyone pretty much came from a professional background; they had their own perspectives on the working world to bring to the program." Those different professional perspectives helped Miller expand her knowledge and skillset. "Everyone's experience was so helpful to learn from." 
The Fox MBA also helped open new opportunities for Miller's career path, she says. "The jump I was able to make from before the program to the job I got afterward was huge. I don't think I would have been able to make that leap without an MBA." She pivoted her career in marketing and advertising to working with software companies, first in special projects and later as a product manager, which brought her to her current role. Miller is a product manager at URBN, a portfolio of consumer brands that includes Urban Outfitters, Anthropologie, Free People, BHLDN, Terrain, and Nuuly. "I run a team of engineers who build services for our website. My team built an internal search engine from the ground up. The algorithms, search results, relevance, customer personalization—that's all coming from my team," she explains. 
Miller credits her ability to think on her feet to her Fox MBA. "What you get out of an MBA is not necessarily about the coursework or what you learn; an MBA teaches you how to think and be more strategic." Her MBA-level strategic thinking also helped her through some difficult moments in her career. "I learned the hard way that things don't always work out the way that you envisioned them. But that's not always the worst thing in the world: you may not have realized otherwise that you were stuck in a career rut. My MBA helped me to take a step back and realize, 'I can do this.' And it's led to a job that I really love." 
When asked what advice she has for women considering graduate business education, Miller encourages them to pursue their degrees. "You're never done learning. You don't climb the ladder, get to the top and then go, 'I'm good now.' There's always learning to be done—you can always find new and different ways to approach things." 
"Just go for it—dive in headfirst and go. You never know what opportunities are going to open up for you once you have your business degree." 
Request Information
Learn more about Fox MBA programs.
var gform;gform||(document.addEventListener("gform_main_scripts_loaded",function(){gform.scriptsLoaded=!0}),window.addEventListener("DOMContentLoaded",function(){gform.domLoaded=!0}),gform={domLoaded:!1,scriptsLoaded:!1,initializeOnLoaded:function(o){gform.domLoaded&&gform.scriptsLoaded?o():!gform.domLoaded&&gform.scriptsLoaded?window.addEventListener("DOMContentLoaded",o):document.addEventListener("gform_main_scripts_loaded",o)},hooks:{action:{},filter:{}},addAction:function(o,n,r,t){gform.addHook("action",o,n,r,t)},addFilter:function(o,n,r,t){gform.addHook("filter",o,n,r,t)},doAction:function(o){gform.doHook("action",o,arguments)},applyFilters:function(o){return gform.doHook("filter",o,arguments)},removeAction:function(o,n){gform.removeHook("action",o,n)},removeFilter:function(o,n,r){gform.removeHook("filter",o,n,r)},addHook:function(o,n,r,t,i){null==gform.hooks[o][n]&&(gform.hooks[o][n]=[]);var e=gform.hooks[o][n];null==i&&(i=n+"_"+e.length),gform.hooks[o][n].push({tag:i,callable:r,priority:t=null==t?10:t})},doHook:function(n,o,r){var t;if(r=Array.prototype.slice.call(r,1),null!=gform.hooks[n][o]&&((o=gform.hooks[n][o]).sort(function(o,n){return o.priority-n.priority}),o.forEach(function(o){"function"!=typeof(t=o.callable)&&(t=window[t]),"action"==n?t.apply(null,r):r[0]=t.apply(null,r)})),"filter"==n)return r[0]},removeHook:function(o,n,t,i){var r;null!=gform.hooks[o][n]&&(r=(r=gform.hooks[o][n]).filter(function(o,n,r){return!!(null!=i&&i!=o.tag||null!=t&&t!=o.priority)}),gform.hooks[o][n]=r)}});