New accountant and auditor jobs are projected to grow by nearly 100,000 from 2020 to 2030, according to the Bureau of Labor Statistics, with licensed Certified Public Accountants (CPA) well-positioned for job prospects.
The Fox Master of Accountancy (MAcc) continues to meet the demands of the marketplace for the 11th year in a row, preparing the next generation of accounting professionals to achieve the 150-credit hour requirement and to study for and sit for the CPA exam in one year.
Three alumni of the most recent MAcc cohort joined a discussion with program director Sheri Risler, CPA, on their decisions to join the program and how their experiences have transformed their professional careers at Big Four firms.
Built-In Time for CPA Review Courses & Exam Sittings
Timothy Rosenhoover
Victoria Adams, BBA '20, MAcc '21; Heather McDermott, MAcc '21; and Timothy Rosenhoover, BBA '20, MAcc '21, all agreed the program's inclusion of CPA exam prep and built-in time to sit for exams motivated them to pursue their master's degree at the Fox School.
"It's easier to study for the CPA while you're in school mode versus work mode, as you're already in that mindset of test-taking and critical thinking," says McDermott, who currently works as an audit associate in financial services at KPMG. "Classes in each semester line up with the section of the CPA exam you're taking. The strategic way the program is set up helped me to pass all four parts of the CPA exam."
Rosenhoover, who currently works as an audit assistant at Deloitte in banking and capital markets, agrees the program set him up for success with the CPA exam. "It's definitely a balancing act, studying for the CPA and taking courses to earn your master's at the same time, but it's well worth it. While some of my peers at work will have to go right into studying all the time after a busy season, I'll have more freedom with having already earned my CPA."
Starting her job with a master's degree and most parts of the CPA exam finished and passed has also helped Adams elevate herself among her peers in her position as assurance associate at PwC. "The Master of Accountancy incorporates every aspect of the exam and has helped me from both the CPA perspective and in my job. Each class had a purpose related to the exam and also to teaching us soft and technical skills we need for our jobs. My team appreciates that I took the initiative to get tests done and also have a technical background," says Adams.
Market-Driven Curriculum with Focus on Data Analytics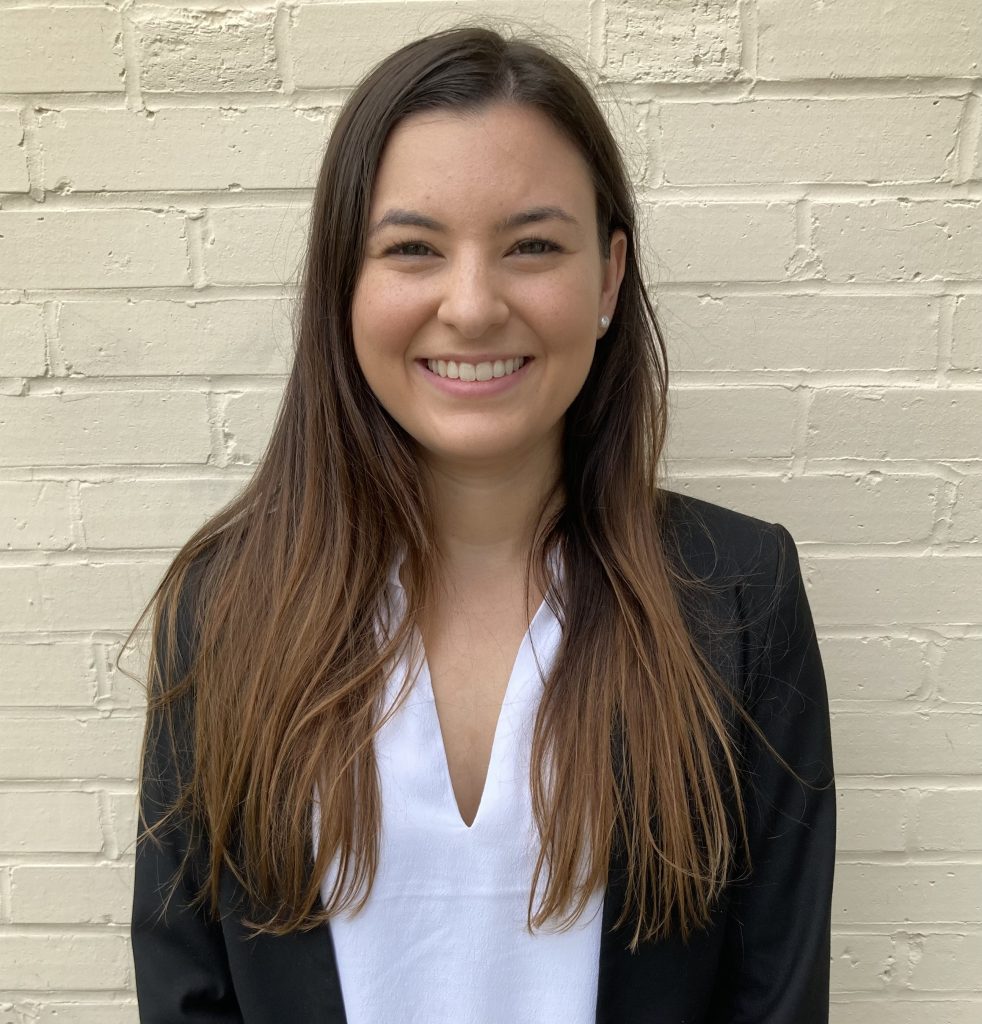 Victoria Adams
As technology continues to change the business world and business education, the MAcc program has placed a special emphasis on meeting the evolving demands of the accounting profession with a market-driven curriculum focused on artificial intelligence, data analytics and automation. 
"Advances in technology, data analytics and process automation have led to changes in the skills required of newly licensed CPAs and accounting professionals," says Professor Sheri Risler, MAcc program director. "We've updated the MAcc curriculum to ensure our students are prepared with the skills required and to give them a competitive advantage in the profession."
Graduating with technical skills in data-related topics has helped McDermott differentiate herself among peers in her first year, with her manager often giving her tasks to work on and present to partners in Power BI. "The MAcc program equipped me with in-demand skills in tools like Power BI, Tableau and Alteryx. Firms see you as an asset with the ability to analyze and present data," she says.
Managers and senior managers know what they're getting from MAcc alumni when day one, says Rosenhoover. "The curriculum is set up so that we're ready to excel from the first day of work. With the technology we learned and the technical research skills we gained, MAcc alumni are ready to provide meaningful work from the moment they start working."
Network Expansion & Industry Connections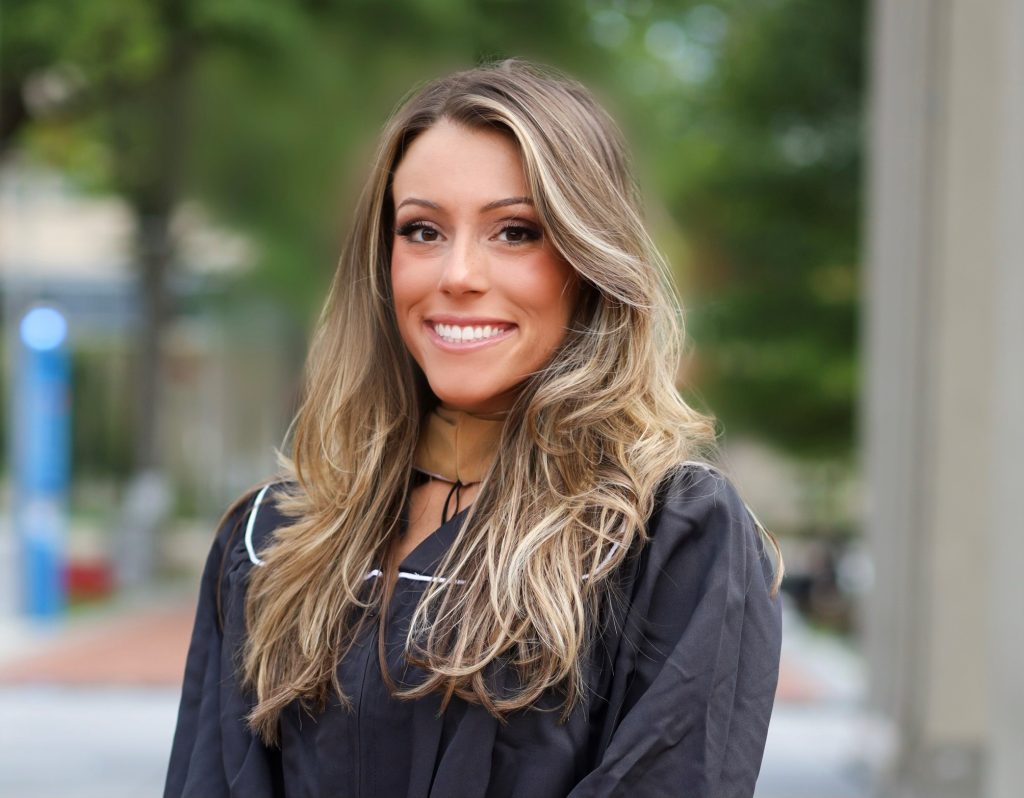 Heather McDermott
The cohort format was also a benefit for the recent graduates, even while pursuing the program virtually during the COVID-19 pandemic. Adams, McDermott and Rosenhoover started the one-year, three-semester program in the Fall 2020 semester and took all their classes together, often working in groups on assignments and presentations. 
"What I enjoyed most about my experience was the people," says Adams, who started her pursuit of higher education at community college before earning her bachelor's degree from the Fox School. "Once I joined the Fox MAcc, it was so nice to meet and be around people who had the same goals as me and understood what I wanted. Temple is a very welcoming community and I know that if I ever want to move to another firm or industry, I have the connections to do so," says Adams.
A year after graduating, McDermott still keeps in contact with many of her classmates, often connecting on a group chat about busy season. The support from her cohort helped motivate her to achieve all the success in her career so far. "When you're in the program, there is a buzz going around about everyone taking the CPA and doing the best they can in their courses. It puts a fire under you to get it done. When you see other people getting it done, you're like, 'I can do this, too.'"
"Temple and the Fox MAcc program have given me everything I wanted when I started, from networking and recruiting opportunities to successful job placement," says Rosenhoover.
For prospective students interested in pursuing the program and earning CPA licensure, Adams advises, "Invest in yourself. You'll graduate prepared for success with the CPA and your career and it'll be worth it."