Tianyi Chen and Tara Kao bonded over their mutual love of boba tea. So, when a boba tea shop went up for sale in November 2020, they decided to take the plunge and purchase the shop.
Woosa Bubble Tea is a Philadelphia boba tea shop serving high-quality boba tea drinks and tasty snacks. Each cup of tea is brewed to order, and all tea is sourced from Taiwan, which is famous for its tea agriculture and known as the original innovator of boba tea.
As first-time business owners, Chen and Koa knew they needed guidance, so they reached out to the Temple SBDC for help with the purchase and for pandemic relief assistance. Their business consultant Elaina was able to help Woosa Bubble Tea benefit from several funding sources specifically created to aid businesses affected by the pandemic, such as the Restaurant Revitalization Fund and the Paycheck Protection Program.
Chen and Koa also determined that they needed to work on their business plan and marketing strategy, including having an updated website with increased functionality for customers who wanted to order online.  The original website had extremely limited functionality and was difficult for them to alter. Their consultant Elaina knew they needed website assistance, and when the Digital Connect Program launched, she recommended they apply. After they were accepted, they began working with university students on altering and improving their site!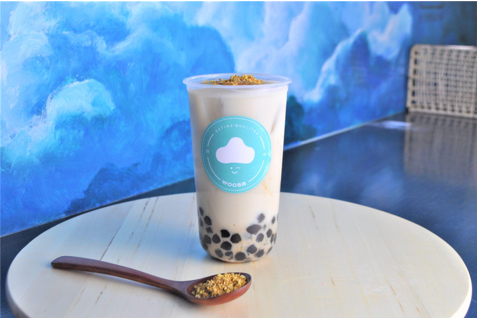 They wanted to have a website that expertly showcased the Woosa Bubble Tea brand and products while also providing an effective and efficient online shopping experience for customers who may be in a hurry. 
The Digital Connect team assisted them with:
Switching their previous site from Google to Weebly
Adding various pages such as a menu, "What's in Our Cup," and "Our Story,"
Adding a slideshow on the landing page
Adding functionality for online checkout and order customization
Improving search engine optimization, making the site more likely to show up in search results
Linking social media channels to their site. 
Temple SBDC looks forward to continuing to work with Woosa Bubble Tea, whose new site can be found here, as they bounce back from the effects of the pandemic, grow their business, and increase their digital presence!
Do you think your business could benefit from a new or improved website? Apply for our Digital Connect Program today.