Temple University and the Fox School of Business are committed to amplifying Black voices within our own community in February and all year long. We spoke to a few alumni and students about their motivations, experiences, challenges and triumphs as students at the Fox School.
Nikki Jacks
MBA '12
Head of Regional & Industry Coverage Marketing, JPMorgan Chase & Co.
Melissa DeFreece completed the Fox Executive MBA program while working full-time as a nonprofit professional and being the primary caretaker of her mother. "I said to people, 'I'm giving birth in 16 months to an MBA; I need to stay focused,'" says DeFreece. "It was hard, but I had the support of my family and friends."
The importance of education was instilled in DeFreece at a young age through her parents and grandmother. DeFreece and her older brothers all pursued college degrees and higher levels of education. "My family has always been about education," says DeFreece. "We know education can open doors and that opportunities and connections will come through education."
DeFreece's career has taken her all across the U.S., including Boston, Philadelphia and Dallas, where she started her 20-year career in the nonprofit industry. She worked as a director of annual giving and special events at Liberty Lutheran when she considered starting an MBA program to expand her business acumen. "I felt like an MBA would give me a different and broader view of the business world," says DeFreece.
She audited a class at the Fox School and by chance sat at a table with another nonprofit professional who became a mentor to her while she completed the program. "He encouraged me from the beginning to apply. He would say, 'You can do this. It will open your eyes to so much more beyond nonprofit work,,'" says DeFreece. 
The guidance from her mentor and support from fellow members of her cohort–particularly other women students–was instrumental to her success in the program. "I met some key women who will be in my life for a lifetime," says DeFreece. "As women in MBA programs and even in life, we have to be our best advocate for ourselves and support each other," says DeFreece. 
"As a woman and a woman of color, I felt like I had to do this for myself as well as to show to others that you can get an MBA as a Black and Latina woman, no matter what your background is or where you come from. It is totally possible, and it can open so many doors and build lasting relationships."
"Just dive in. You are enough. You have to take a chance, bet on yourself, and make the investment in yourself and your future."
Prince Ebo
MBA '16
Manager and Pennsylvania Local Government Lead, Accenture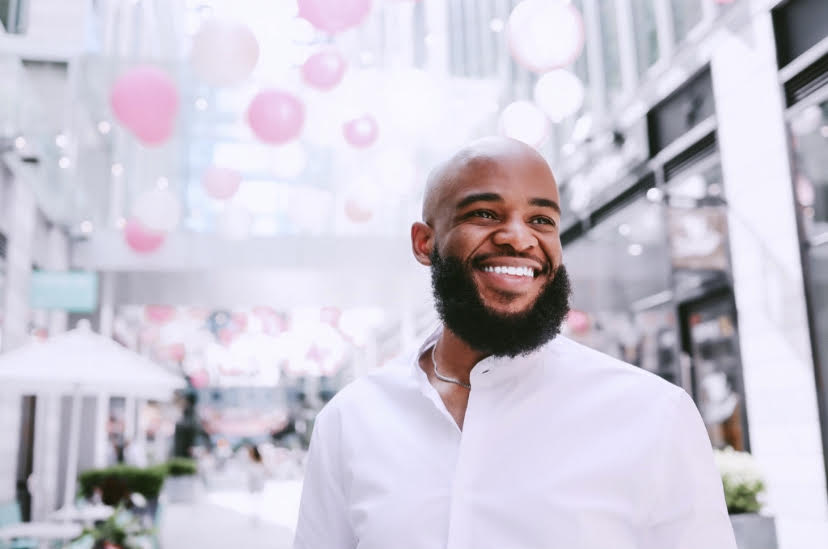 Prince Ebo was born and raised in Philadelphia and always knew he wanted to launch the initial chapters of his professional life in the city. While working as a business development manager for the City of Philadelphia, Ebo recognized the value of understanding business from conception to execution and wanted to further his knowledge by enrolling in the Fox Part-Time MBA. 
"I consider Temple to be a respected institution with a huge footprint in the Philadelphia economy and very much woven into its many neighborhoods," says Ebo. "I knew that being associated with Temple's Fox School would ultimately benefit me and allow me to network with potential employers."
Ebo started networking and building connections with other students as soon as he began the program. "I was able to find some commonality with other like-minded students from similar walks of life and benefit from this safe space I found," says Ebo.
Today, Ebo works at Accenture as a manager with consulting responsibilities related to enterprise-level transformation for the public sector and private clients. The experiential learning in his capstone class supporting the Philadelphia Clef Club of Jazz and Performing Arts sparked his interest in consulting–and his experience proved to be extremely valuable when he interviewed for his current job. "I was able to leverage my MBA in my interview, and they valued hearing about my capstone experience. For me, all things go back to my capstone experience." 
For Black students considering and pursuing graduate business education, Ebo recommends prioritizing networking and engaging with individuals who have gone through the journey already. "Start building a network not only of professors but also of administrators and your fellow classmates. It's just as important to build relationships with the people who are on your level and going through similar experiences as it is vital to connect with people who are in the position you want to be," says Ebo.
EJ Henry
MBA '17
Head of U.S. Inclusion & Diversity, AstraZeneca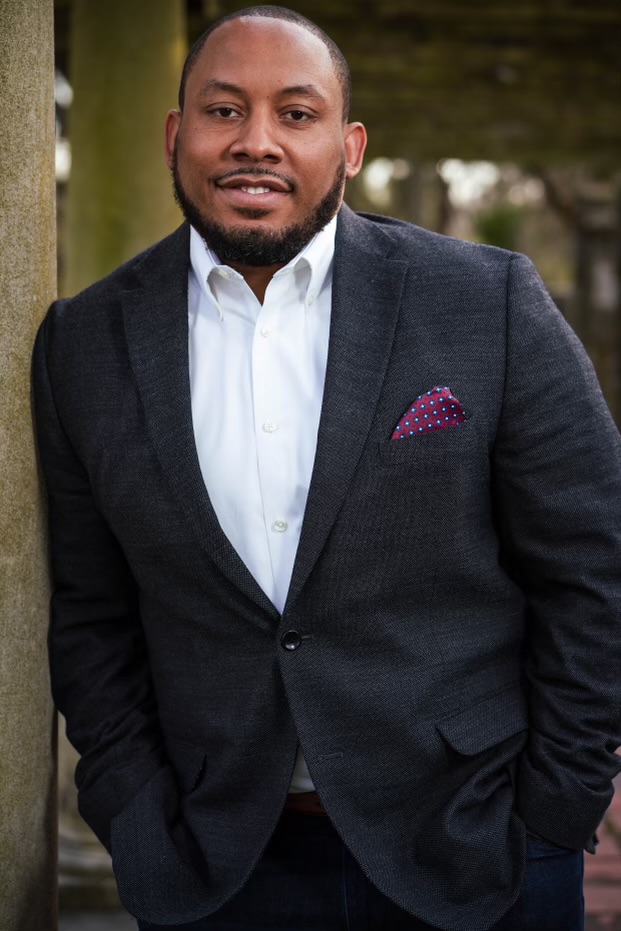 After his twins were born, EJ Henry decided to continue his education with an MBA as a way to secure their future. "I'm a lifelong learner," says Henry. "I wanted to make sure I continued to grow so I could be competitive and provide for my family."
The sense of community and culture he felt while sitting in on a few classes at the Fox School encouraged him to enroll in the Executive MBA program. "I was encouraged to bring in my family since they would be going on the journey with me," says Henry. "I felt at home like I could be myself and like it was a place where I could truly gain tons of insight from peers in a collaborative environment."
From a global immersion to South Africa with his cohort, Henry recalls an experience that transformed his life personally and professionally. "Twenty years after apartheid ended, we saw communities still segregated based on skin color. We went to a hospital where, if a non-white African came without health insurance for an emergency, that person would be turned away," says EJ. "The inequality was so overwhelming."
Late professor Mitrabarun "MB" Sarkar asked his cohort, "What are you going to do about it? You have this great education from Temple University. How are you going to be the change?" Henry took that question so personally that when he got home, he left his job and set out to find a profession through which he could make a difference. "The intersection of passion, purpose and proficiency is where you are at your best," says Henry.
His search for that intersection led him to AstraZeneca. At the time, his father and best friend had recently been diagnosed with diabetes, and Henry felt like an opportunity at a healthcare-focused company was meant to be. "During the interview, I knew I wanted to be in that role," says Henry. "I felt this is something I love; this is connected to my passion, purpose, proficiency; and I loved the fact that AstraZeneca works on initiatives that help my community."
Today, Henry works as head of inclusion and diversity in the United States. He drives initiatives that support diversity, equity and inclusion within the company. 
"The Fox Executive MBA program changed my entire life," says Henry. The support he received from other Black men in the program was a driving force behind his success. "The guys in the cohort graduating before mine approached me as I started and wanted to have a conversation," says Henry. "They told me, 'You are representing the program and the school, so it's important you show up, are present, finish and help the next cohort.' That support meant everything to me."
"For those that feel they can't do it or that it's scary, get over that fear and just do it–it is going to help you start your own business or excel at the business you're in," says Henry. "In a society where African Americans feel they have to work twice as hard, continuing your education is absolutely critical."