Temple University and the Fox School of Business are committed to amplifying Black voices within our own community in February and all year long. We spoke to a few alumni and students about their motivations, experiences, challenges and triumphs as students at the Fox School.
Darin Barton
MBA '18
Manager, Altman Solon
Darin Barton
Darin Barton's mother was a driving force in making education important in his life. "She was one of those people who never went to college. She went to junior college, got pregnant and dropped out," says Barton. "Higher education was something she really championed. She didn't want my siblings and me to be another statistic."
After finishing his undergraduate degree and working in consulting for a year, Barton became a serial entrepreneur. He likens his experience to a rollercoaster ride with a lot of ups and downs—one business he classifies as "average," another "a great disaster," and the last a success with four restaurant franchise locations.
He decided to go back to school and earn his MBA with support and inspiration from his younger sisters, who earned their master's, and his wife, who finished her MBA. "The intelligent women in my life were passing me by in their education, so I started looking at schools," says Barton.
Based in Los Angeles, Barton chose the Fox Online MBA in part because of his affinity for Temple Basketball and primarily due to the program's flexible, part-time format and week-long residency in Philadelphia. "In that first week, I made some really great friendships and connections that last to this day," says Barton.
He went into the program not knowing what he wanted to do after graduating. "I had been an entrepreneur for so long, the idea of being an employee was scary to me," says Barton. He connected with Janis Moore Campbell, senior director of graduate student professional development for the Center for Student Professional Development, who pointed him back to the direction of consulting and towards opportunities like the National Black MBA Association. 
Currently, Barton works as a manager at Altman Solon, a technology media and telecom consulting firm focused on diligence and growth strategy. At his job and through alumni mentorship opportunities at the Fox School, he's focused on supporting others from underrepresented backgrounds both personally and professionally. "I'm trying to lead from the front and provide opportunities for people to progress," says Barton.
One of the biggest mental obstacles Barton had to overcome was the fear of a financial burden caused by going back to school. "I just kept thinking, 'It's too expensive, I can't afford it,'" says Barton. "My advice is to think more long-term about the opportunity experience. The cost of an MBA versus what it generated for me in opportunity was a no-brainer."
Gregory Yorgey-Girdy
MBA '18
Judge, The First Judicial District of Pennsylvania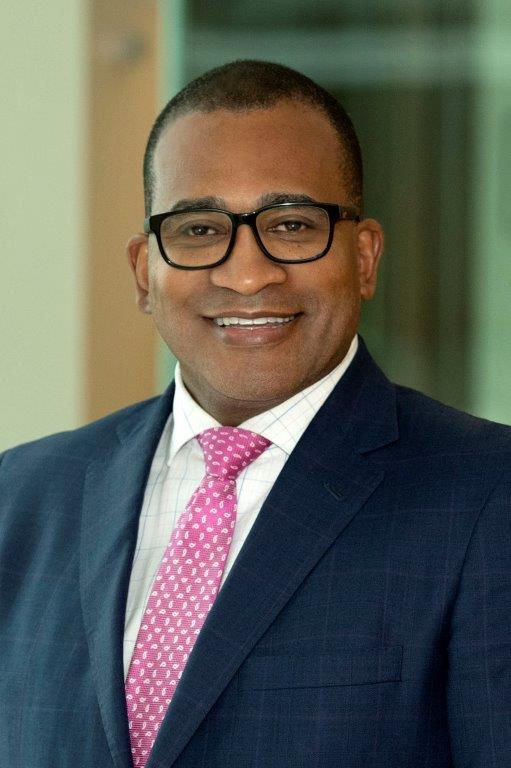 Gregory Yorgey-Girdy
Long before he enrolled in his Fox MBA, Judge Gregory Yorgey-Girdy of the First Judicial District of Pennsylvania knew he wanted to combine law with business. "My intent while in undergrad was to go to law school and get my MBA at the same time, but I was paying on my own so money was an issue." After establishing his legal career, he was ready to revisit the possibility of earning his MBA. "When my husband and I started creating our family, getting my MBA was a promise I made to myself to make sure voices like ours were heard." 
As a Black gay man in an interracial relationship, Yorgey-Girdy wanted to set an example for his family and community. "To do better things, you have to meet adversity—and you have to keep moving." His MBA search led him to the Fox Online MBA, which he chose for the Fox School's Philadelphia ties as well as its on-campus residency. "Part of the benefit of an MBA is networking and the relationships you build with other students in the program. I loved the one-week residency in this program." 
That on-campus residency would be a transformative experience for Yorgey-Girdy, as he formed a strong bond with some of his classmates (including Darin Barton, MBA '18). "Something I didn't expect when I was going into the MBA program is that I would make long-lasting friendships. I formed four great friendships—Darin being one of them—that helped me through my career as well as personally." Those friendships, in addition to the skills he was building in his classes, would support him through his legal career and political campaign. 
He credits the Fox School of Business with providing him with the resources and tools to help him navigate his path from conflicts attorney to being elected to the First Judicial Court of Philadelphia. "The tools in my MBA program helped with my political campaign. My Fox MBA taught me how to talk to other people and communicate with different people. I even use these skills with my kids, since my MBA taught me to come to a common ground with different personalities."
Yorgey-Girdy has found these communication tools particularly useful for people who don't look like him or share his experiences. "I've come across situations in business where someone has said to me they don't see my color. My response is please see it. I need you to see my color, I need you to understand where I'm coming from. Please ask questions, because I need you to be educated on how to talk to and work with people like me."
He encourages future business students—particularly those of color—to pursue their graduate education goals. "Don't be afraid to step outside your comfort zone. I think a lot of people of color are raised to be skeptical and afraid of rejection. Don't be afraid of adversity. Step out for yourself."