There are 4.5 billion social media users. If your small business isn't appearing on social, you're missing out on a huge opportunity to connect with your customers. Social media lets you build virtual networks and communities. It allows businesses to reach customers in authentic ways. And since its users are primarily young, educated, and wealthy, social media helps small businesses reach ideal consumers.
Small businesses can benefit from social media in many ways. Social media is a good way to increase your brand awareness, develop your brand's personality, increase traffic to your website, and manage your brand's reputation. And because there are so many different social media platforms, your business can choose the channels that most closely align with your target customer.
Let's take a deeper look at some of the most popular social media channels:
Facebook: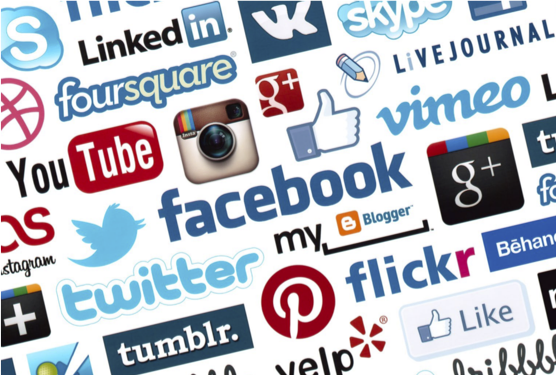 Facebook is the largest social media platform in the world, with over 2.7 billion active monthly users. It allows you to create a business page where you can post photos, videos, news, and other content. Facebook is most popular with adults aged 18-49.
Instagram:
Instagram is a visual platform where users can share photos and videos. The site has over 1 billion active users. Like Facebook, Instagram also allows you to create a business profile. The platform is almost entirely used via smartphones and is most popular with younger people aged 13-29.
Twitter:
Twitter is a platform designed for short updates, polls, and link sharing. Unlike other social media platforms, Twitter has a character limit of only 280, forcing users to keep messages short and to the point. Young people prefer Twitter more than older people, with 18–29-year-olds making up the majority of users.
YouTube:
YouTube is a video-sharing platform with 2 billion users worldwide. It's a hub for both news and entertainment where you can find videos on almost anything. YouTube is popular with people of all ages since there's really something for everyone.
TikTok:
TikTok is a newer social platform that's already taken the world by storm, with 800 users worldwide. The platform is most popular with Gen Z and is known for its fast-paced, viral dances, and inside jokes. Businesses should tread lightly on TikTok, since its young users are very media savvy.
Choosing the right social media platforms for your business is critical. Don't just make assumptions. Think about who your ideal customer is and research where they spend their time. If you sell insurance for seniors, you probably shouldn't bother posting on TikTok or Twitter. 
Once you choose your platforms, create a social media plan. Your plan should include goals and objectives, competitor analysis, and inspiration for the type of content you'll be creating and sharing. Focus on quality over quantity. Posting great content twice a week is better than posting lousy content twice a day. Make posting easier by using a social media scheduling tool like Buffer or Hootsuite. These tools allow you to automate social posting by scheduling your content in advance. Once you start posting on social media, make sure you track your performance. Find out what works and what doesn't. If you need to make changes, that's totally fine! If you use a social media scheduler, they'll often provide analytics so you can see exactly how your content is doing.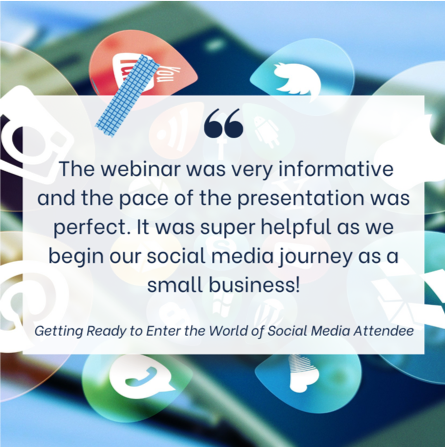 Think you're ready to jump into the world of social media? Join the Temple SBDC on January 10th at 12pm for Getting Ready to Enter the World of Social Media. In this workshop, we will discuss target market research, how to develop content and branding across platforms, and prepare you to create social media pages of your own. Register today!