30 gifts for everyone on your list
Shopping small is a great way to support your friends and neighbors who own small businesses and keep dollars in your local community! This season, the Temple University Small Business Development Center has made it easier for you to find the perfect gifts for everyone on your holiday shopping list and strengthen the vibrant small businesses in our area. Whether you're shopping for a picky toddler, a candy-loving neighbor, or a dedicated dog mom, we promise you'll find the perfect gift for everyone on your list. Happy shopping!
For the home decorator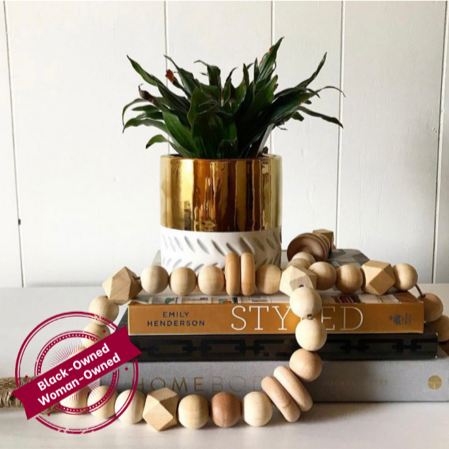 House Of Stuyvesant is a modern home décor and lifestyle marketplace owned and curated by Naisha Tyler. With chic neutrals and calming tones, textures, and patterns, House of Stuyvesant brings ease and intentionality to your space. Give your favorite décor-obsessed bestie the gift of beautiful vases, trays, or bowls. More of a jewelry person? The earrings and bracelets look polished and professional and won't break the bank.
Our Favorite – Wood Bead Garland
For the artsy and eclectic
For fun and unique illustrations, look no further than Pretty Weird Work Shop. Owned by Tyler School of Art and Architecture graduate Terri Fry Kasuba, this shop is bursting with cute prints, t-shirts, and stickers.  If you're looking for something specific, Kasuba also does commissions.
Our Favorite – I Always Believed in You! UFO Drinking Glass
For the chronically stressed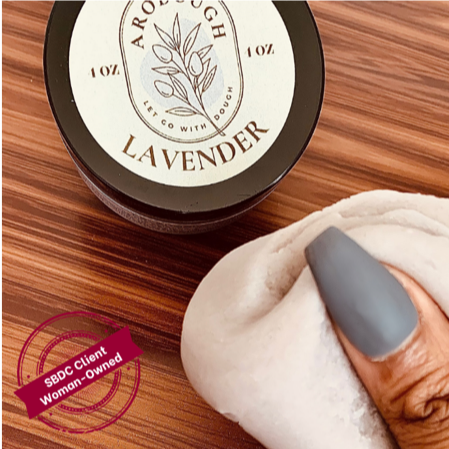 After the challenges of the past 20 months, we could all use a little stress relief. Arodough is a soft, malleable dough infused with essential oils that release as you manipulate the dough, helping you relax, release, and re-energize.  With a Bachelor's in Psychology and a Master of Science in Education in Counseling and Mental Health Services, owner Morgan created Arodough to help users naturally relieve stress.
Our Favorite – Lavender Arodough
For your favorite little ones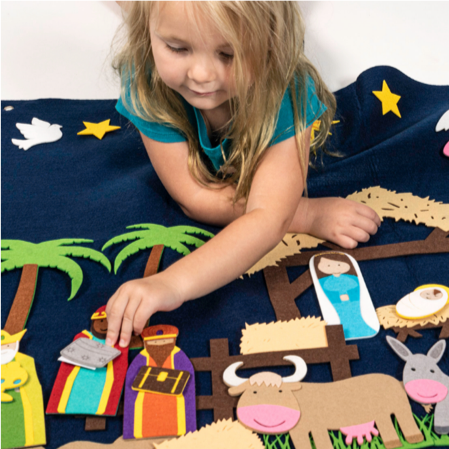 Give the gift of fun and learning with DM3 Designs. Their felt playsets are made with education and creativity in mind. Celebrate the season with holiday-themed sets or enjoy all-the-time topics like shapes and colors, letters and numbers, and science. Your youngsters will be entertained for hours with these felt playsets.
Our Favorite – Christmas Nativity Interactive Felt Play Set
For the skin care obsessed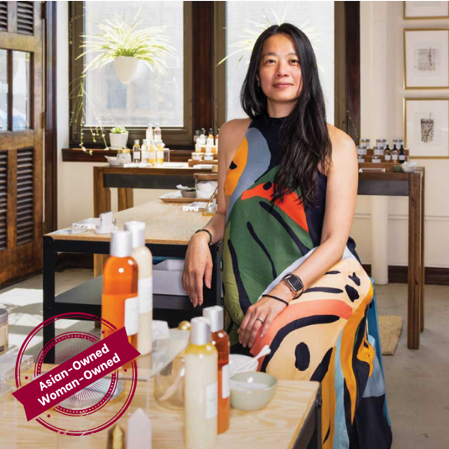 Sabbatical Beauty was created by Adeline Koh, PhD while she was on an academic sabbatical. The award-winning skincare line is influenced by Korean beauty and is filled with way more active ingredients than you find in commercial products. Give the gift of beautiful skin this holiday with Sabbatical Beauty.
Our Favorite – Vacuum Cleansing Oil
For the shoe lady in your life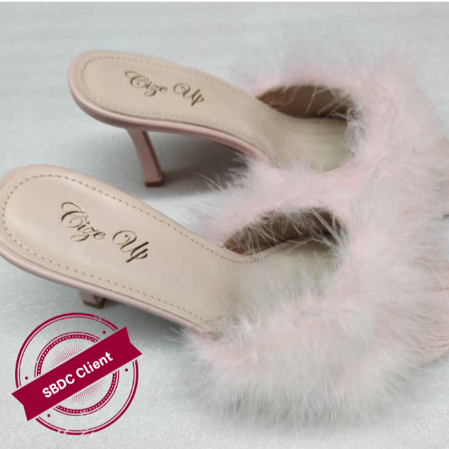 It can be hard for women who wear extended sizes to find stylish and affordable shoes. Cue Cize Up! Created to help women fall in love with shoes again, Cize Up specializes in women's shoes from size 9 to 11. With both heels and flats, you'll be sure to find the right shoes for your lady.
Our Favorite – Pink Feather Heels
For the coffee connoisseur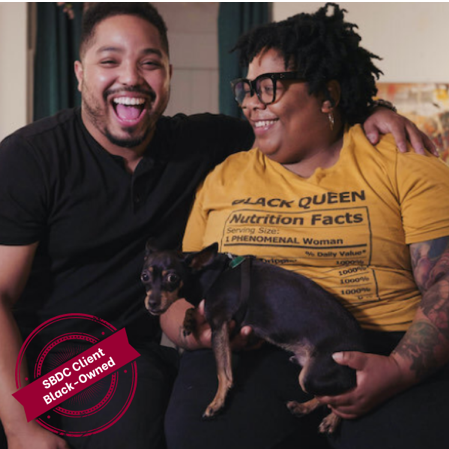 Do you know someone who craves high-quality coffee? Win Win Coffee Bar is focused on the creation of opportunity and equity in Philadelphia's historic Spring Arts district. Owned by Nakisha Bailey and Matthew Namaste, their goal is to positively disrupt the coffee industry by making Win Win Coffee Bar a one-stop-shop for importing, roasting and design.
Our Favorite – Win Win Roast 
For someone going through loss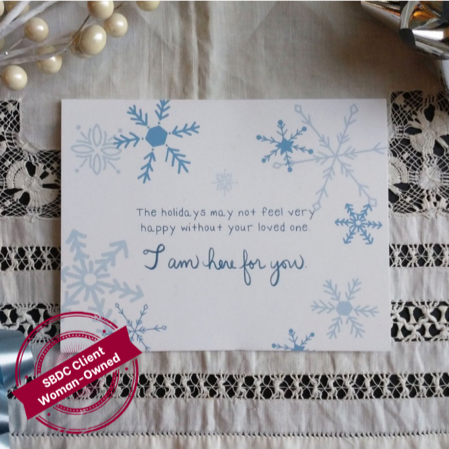 Following the loss of her father in 2012, Bex Mastin wanted a way to acknowledge her father during holidays and other special events. She started Greeting Grief as an alternative to traditional Hallmark cards. Her cards are designed to be addressed and written to loved ones who aren't physically in our lives anymore. She also offers support cards you can send to those who are grieving.
Our Favorite – Holiday Support Card
For the kid who needs toys that look like them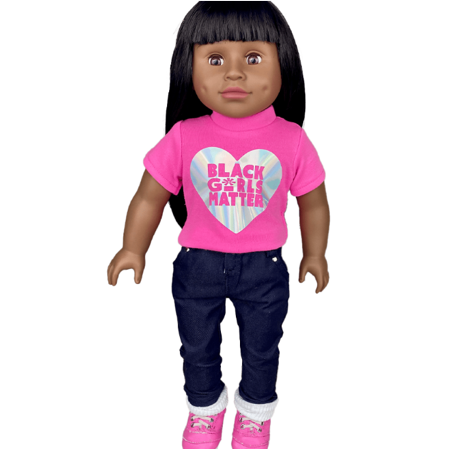 Black Dolls Matter is a movement to help build self-esteem, self-love, and positive self-image in children and adults. Created by Mark Ruffin, Black Dolls Matter specializes in black and multiethnic dolls. You can choose from dolls with afros, curly hair, and lots of different clothes.
Our Favorite – BGM Pink Doll
For the bracelet babe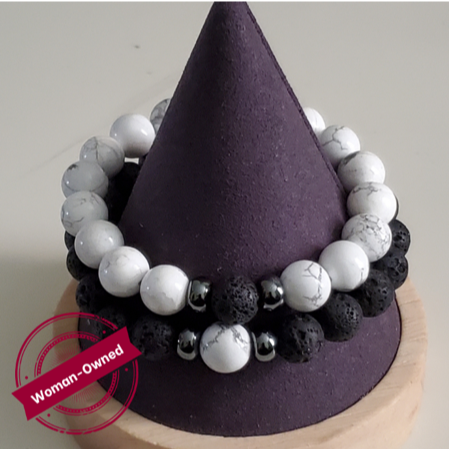 Handmade bracelets by 4Ward Designs by Ria are sure to be a hit for any jewelry lover. Owner Maria Chaney specializes in designing and crafting bracelets that will set you apart from the crowd. Each piece is handcrafted with high-quality beads on strong elastic thread. Designed for both men and women, these bracelets are unique and beautiful.
Our Favorite – Mixed Smoked Fire Agate, Polymer Clay and Lava
For the party people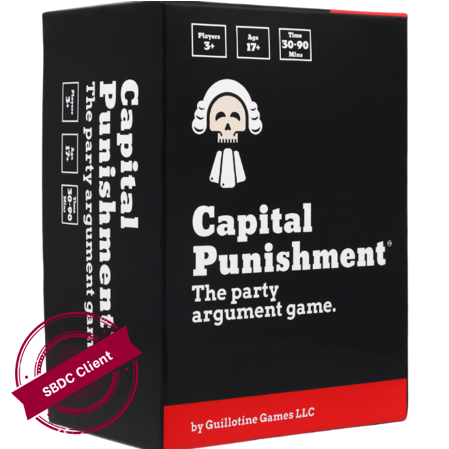 This is the party game that puts pop culture on trial. Created by Guillotine Games, Capital Punishment is the party argument game you'll love. The game is filled with the names of hundreds of celebrities, politicians, and pop culture trends. Players have one goal—to convince the Judge and other players that their card is the worst one on the table. Brush up on your lawyer skills and get ready for a night of arguing.
Check out the game rules.
For the amateur distiller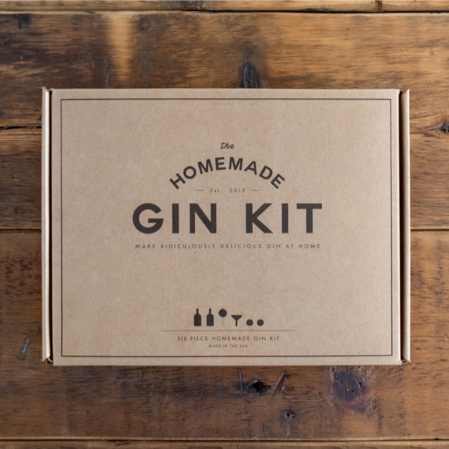 Give the gift of small-batch distilling this season. The Homemade Gin Kit contains everything you need to transform a generic bottle of vodka into a unique and delicious home-blend of your very own gin! Buy the whole kit to get all the tools of the trade, and order ingredient refill tins to keep the gin flowing.
Our Favorite- The Homemade Gin Kit
For the fiercely loyal Philadelphian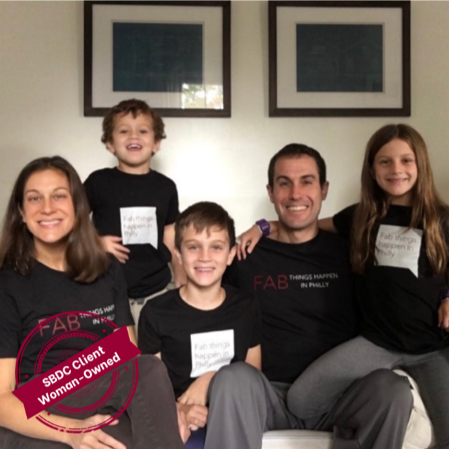 Fab Youth Philly supports youth-serving organizations through various consulting services, connects youth development professionals to networking and training, and innovates afterschool and summer programming for children and teens. To raise funds for these programs, they sell Fab Things Happen in Philly products like hats, t-shirts, and cell phone cases. Get the proud Philadelphian on your list a sweet shirt and support a good cause in the process.
Our Favorite – Red Fab Things Happen in Philly Unisex Sweatshirt
For the couple that needs a vacation
Give the gift of relaxation with a weekend stay at the Manayunk Chambers Guest House. This Boutique Hotel Style Bed and Breakfast is conveniently located in the hip and funky Manayunk neighborhood of Philadelphia. Guests enjoy fresh-baked treats every morning and comfy digs where they can relax and rejuvenate. Owners Mark and Neil provide a stay that's sure to be a smash for anyone on your list.
Check out the accommodations.
For the cat lady or doggie dude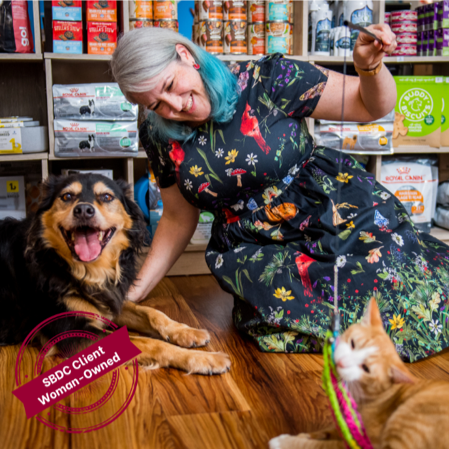 When your pet is part of the family, Queenie's Pets has what you need to keep your pooch's tail wagging. Queenie's Pet's offers dog walking and pet sitting services to the North Philadelphia community. They also have an online marketplace and brick-and-mortar store that carries everything your pet could ever need, including food, toys, and treats. The animal lover in your life will be thrilled!
Our Favorite – Toy Box Top Off
For the chic and sporty athlete
Born from a love of track and field, Sprinter Cosmetics turns beauty and athleticism on its head. This makeup is created to withstand rigorous workouts, allowing women to do what they love with confidence and beauty. They're perfect for any athlete who likes to look good while putting in the work.
Our Favorite- Waterproof Long Lasting Mascara
For the foodie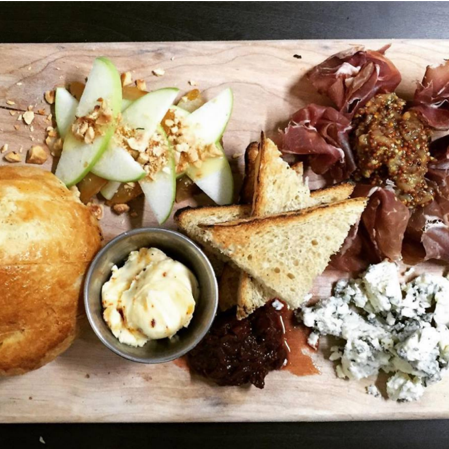 HYGGE is a Danish word for a cozy evening with friends or family. Bar Hygge has been built with that word in mind. This Fairmount restaurant features locally sourced food products and brews its own beer. They focus on sustainability by composting and recycling and using compostable take-out containers and bamboo straws. With food for all tastes, this restaurant will please anyone on your list. Grab your loved one a gift card or take them out for a lovely night of food and friendship.
Check out the menu.
For the modern outdoorsman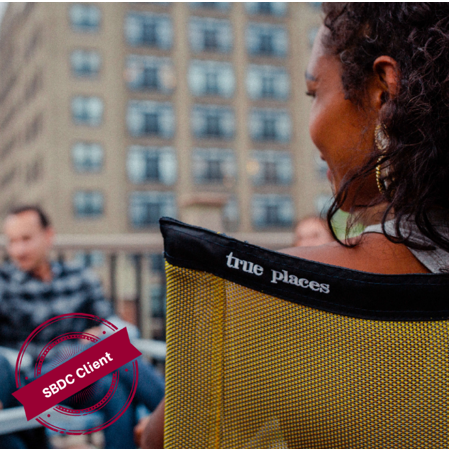 Portable outdoor furniture has a bad rep. True Places is changing that. They create products and accessories for the modern outdoors. True Places uses sustainable materials and donates 10% of its profits to charitable organizations. Get the stylish and comfortable outdoor gear you can feel good about.
Our Favorite – True Places Emmett Folding Chair
For the health-conscious candle collector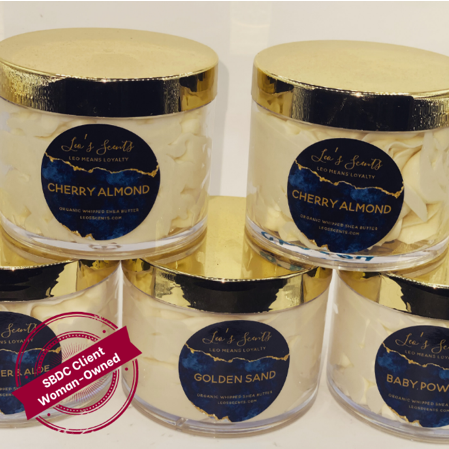 Big-box stores sell candles with synthetic fragrances and dyes, which can have negative health consequences. Give the gift of healthy and environmentally friendly candles this season. Leo's Scents creates candles made with 100% soy wax and lead-free wicks. Each candle is handmade and hand-poured in small batches. The wax is so natural it can even be used as a moisturizer.
Our Favorite – Saffron and Cedar
For the proud Greek life member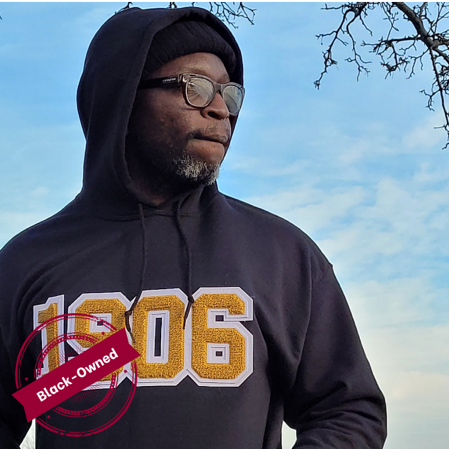 Created out of the love for African American Greek Letter Organizations, Greek Certiphied Apparel was established in 2013 by the owner and operator Kenyon Holley. They create apparel and accessories that are rooted in tradition but also current and trendy. Pick up a sweatshirt, t-shirt, or bag that's perfect for your sorority sister or fraternity brother
Our Favorite – Black Excellence Tee
For the colorful cook
Who doesn't love pancakes and waffles? KickerFeast offers fruit and vegetable-based pancake & waffle mix in four fun flavors: Carrot, Blueberry, Beet and Pumpkin. There are no preservatives, colors, or flavors added to the mix. Simply add water and watch your colorful pancakes come to life. Perfect for a fun morning with little ones or as a tasty breakfast treat for adults.
Our Favorite- Pancake & Waffle 4 Pack
For the supporter of local art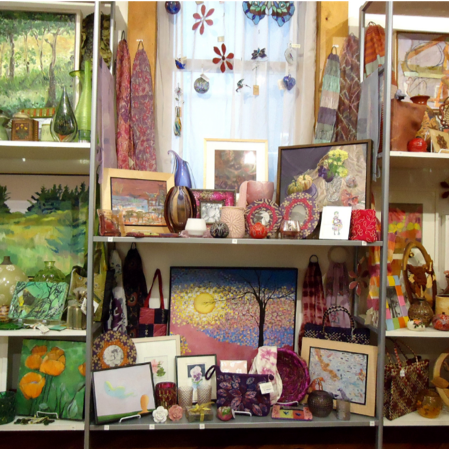 Cerulean Arts cultivates an appreciation for art by presenting exhibitions, offering unique decorative and fine art for sale, and providing art instruction for personal fulfillment. Giftable art and décor can be found at the gallery shop or online.
Our Favorite- Red Bird with Berries Suncatcher
For the Bucks County biker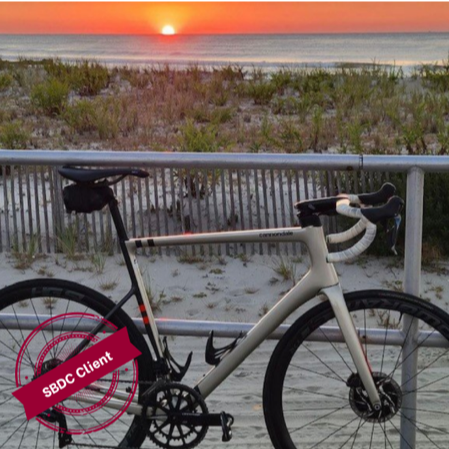 Looking for a showstopper gift? Bicycles are the way to go. You can get bikes for toddlers, kids and adults at Guy's Bicycles. This bike shop has been a staple in Bucks County for 50 years. They've been voted Best of the Best bike store by Bucks County Courier Times readers every year since 2004 and are a community favorite. Nothing says happy holidays like a big bow on a new bike.
Our Favorite- Schwinn Voyageur
For the authentic Italian sweet tooth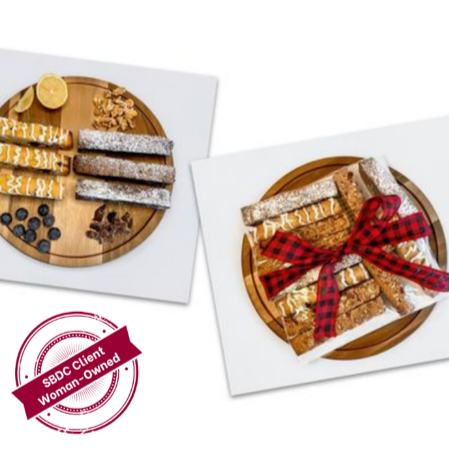 There's nothing quite like homemade baked goods to show someone you care. Tutto Bene Biscotti lets you share fresh, delicious desserts with family, friends, and coworkers. Owner Debora D'Ascenzo bakes her authentic Italian biscotti with love. Everyone on your list will appreciate these sweet treats!
Our Favorite – Lemon Blueberry Biscotti drizzled, in white chocolate
For the lover of fine spirits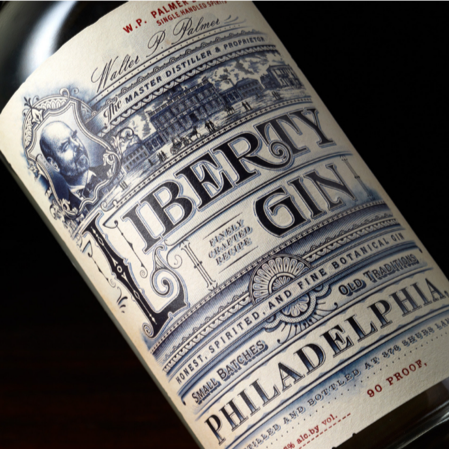 For those who enjoy a nice cocktail around the holidays, give the gift of Palmer Distilling Co. This Manayunk-based distillery is known for its award-winning Liberty Gin, which has won medals in Berlin, London, San Francisco and Denver. The gin is distilled over an open flame in a traditional Copper Pot still and makes delicious cocktails every gin-lover will enjoy. You can get Liberty Gin at Fine Wine and Good Spirits stores and from the Palmer Distillery.
Our Favorite –Liberty Gin
For the do it yourselfer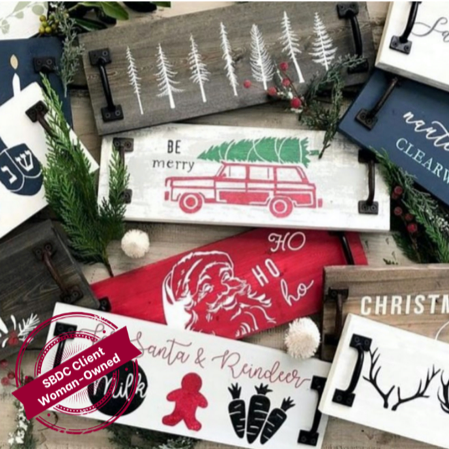 Experiences are always a fun and unique gift. AR Workshop Chestnut Hill is a DIY home decor studio that provides instructor-led workshops using wood, knit and canvas. Head to the studio and make your own special home décor, like rustic signs, chunky knit blankets, or wooden trays. Can't make the in-person workshop? Grab a giftable DIY-to-go kit and enjoy the experience from the comfort of home.
Our Favorite – Gift Card
For the wing and spring roll lover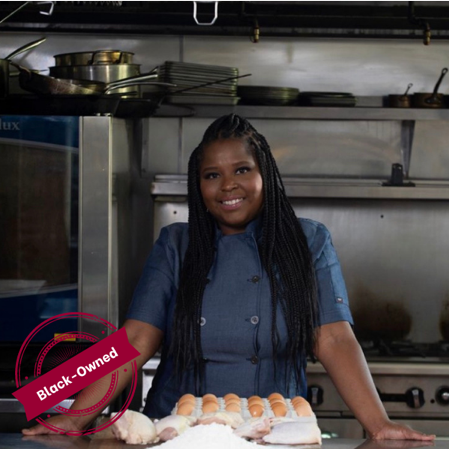 Star Fusion Express fuses American, Caribbean, and Thai cuisines to create unique and tasty meals. Opened in 2020 by Darlene Jones, the restaurant has quickly become a West Philly hit. You can enjoy 17 types of chicken wings and seven kinds of spring rolls at the Specialty Wing and Spring Roll Bar. Looking for comfort food? Indulge in the famous seafood mac and cheese. The takeout options are perfect for bringing to the holiday potluck!
Check out the menu.
For the person who's one-of-a-kind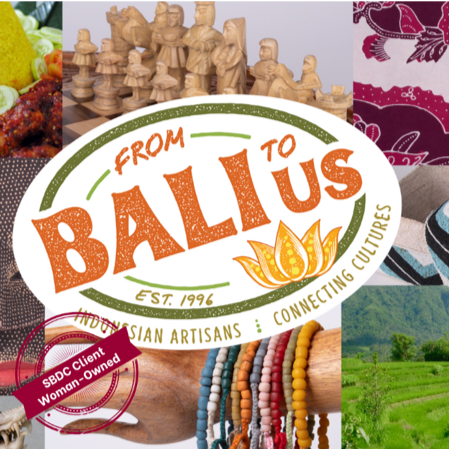 Laura Cohn, owner of From Bali to Us, started selling imported Indonesian handicrafts and gifts from her living room in Bala Cynwyd 25 years ago.  Now, From Bali to Us has become a seasonal staple in Chestnut Hill. Grab one-of-a-kind gifts created by artisans in Indonesia at the in-person holiday shows or from their online marketplace. With a wide selection of artisan goods, there's something for everyone.
Our Favorite- Flying Snowman Ornament
For the sensitive skin sweetheart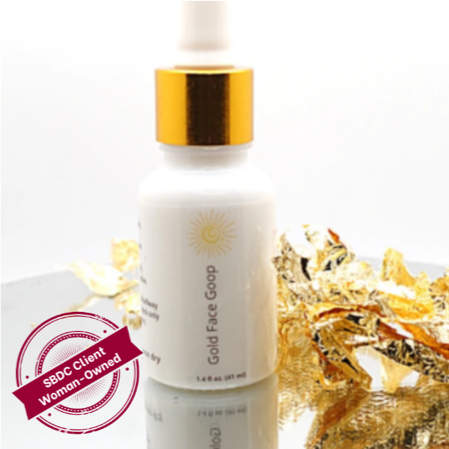 If you've ever suffered from chronic skin issues, you know it can be hard to find the right products for you. Legacy Elite Wellness specializes in skincare products for the most sensitive skin. While people of all skin types can use these products, Legacy Elite Wellness products are designed with eczema in mind. The hydrating formulas help relieve eczema discomfort and dryness.
Our Favorite – Gold Face Goop