Tonnesen and other members of Phi Beta Lambda visiting the NYC Google offices
"One of the first things that I realized when I was going to the SPO fairs and things like that was there were not a lot of people who looked like me—especially at the finance tables," says Brianna Tonnesen, Class of 2023, Honors student, and finance and management information systems (MIS) double major. "It was pretty daunting." 
From her time working in the high school division of the Future Business Leaders of America (FBLA), Tonnesen discovered she loved working with numbers and networking. 
"I had the opportunity to participate in a state competition for FBLA—we crafted a business plan and competed on a national level," says Tonnesen. "Now I am in the college division, Phi Beta Lambda. I joined in the fall of freshman year and am now the vice president of internal affairs."
While FBLA was a learning experience for her when deciding on a major, Phi Beta Lambda was an entry point to the Fox Fund. The Fox Fund teaches students about capital markets through managing a virtual portfolio of U.S. equities. The ultimate goal of the program is to prepare students to help manage a portion of Temple's endowment in The Owl Fund. Throughout the semester, the Fox Fund presents job and internship opportunities, leading Tonnesen to Girls Who Invest. 
According to the most recent analysis from Deloitte, women accounted for just under 22% percent of leadership roles in financial firms in 2019. Latinas account for less than 2% of executives and less than 3% of all corporate board seats, according to the Hispanic Association on Corporate Responsibility. Similarly, Entrepreneur.com reports that Black women hold 2% of VP roles and 1% of C-suite roles. The goal of Girls Who Invest is to have 30% of the world's investable capital management by women by 2030. 
After applying and being accepted into the Girls Who Invest program, Tonnesen began a ten-week summer intensive program at the University of Pennsylvania. "There were electrical engineering majors that had never studied finance principles before, so the first four weeks we learned a lot of foundational information taught by industry experts and professors."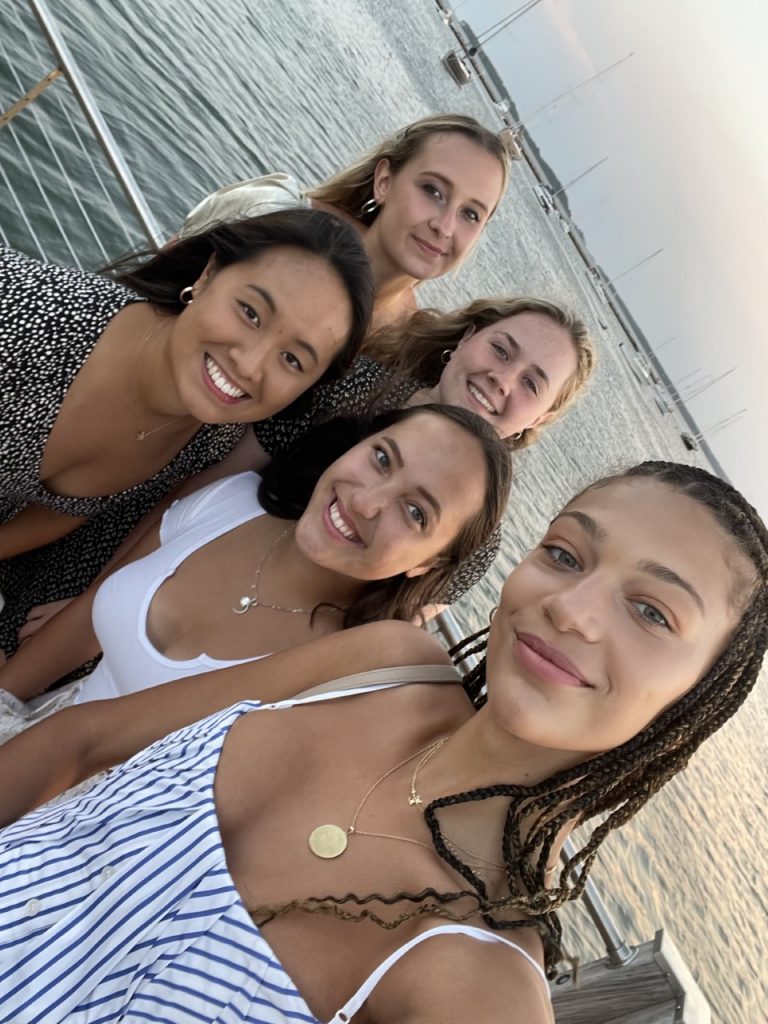 Tonnesen's capstone group for Girls Who Invest
In the final six weeks, Tonnesen was placed with Wellington Management on the environmental, social and corporate governance (ESG) team. "One of the biggest things I learned: always stay open-minded in your internships. When I was first placed with ESG, I was like, 'Oh no, I've never done anything with this, I don't know private equity.' But it was such a worthwhile experience in the sense that I was exposed to something completely new. Now it is on my radar for something in the future that I want to learn more about." 
Tonnesen's day-to-day during her internship involved researching how the fundamentals of ESG can be integrated into private equity evaluation, networking and Girls Who Invest internship speaker sessions. 
"The difference in experience from those first few weeks is completely different from how I view the industry now, with experiences like Girls Who Invest and mentors who have uplifted me," she says. 
Today, in addition to her role in Phi Beta Lambda, she is an associate analyst in the Owl Fund, covering the communication services sector; director of finance for her sorority, Delta Phi Epsilon; and a campus ambassador for Girls Who Invest. Through her ambassador role, she is hoping to provide members of the Temple community the same level of support she found in the organization.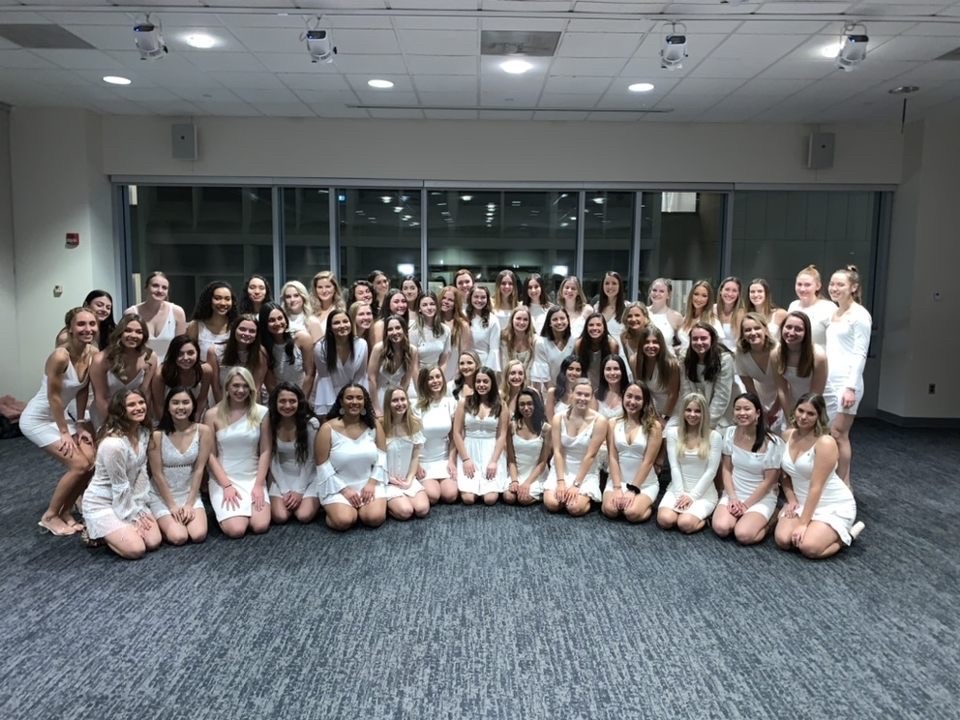 Tonneson's pledge class for Delta Phi Epsilon
"Girls Who Invest are not only looking to diversify within the investment management industry as it relates to gender but also people with different perspectives based on their school or college," Tonneson says. "You can have more women in the field, but if they are coming from the same Ivy League schools, the pool of investors is not as strong because the most powerful voices are consolidated from certain schools or educational backgrounds. At the end of the day, if you're involved at the Fox School or at Temple in general, based on your experiences you bring so much to the table."