Temple's own Silicon Valley is about to become a reality at Temple I: The Tech Mansion. 
Philip Michael, entrepreneur, and co-founder of NYCE, a real estate startup, set his sights on Temple University as the site of his own version of a co-living "hacker house" for student entrepreneurs with business venture ideas. 
NYCE is a sponsor of 2022 Be Your Own Boss Bowl competition hosted by Temple's Innovation and Entrepreneurship Institute (IEI), which is housed in the Fox School of Business. NYCE is providing the $40,000 prize for the BYOBB track prize winners. 
We spoke to Michael to find out more about NYCE, the future of Temple I, and what they can offer the Temple and Fox community.
Tell us about your professional background and what led you to launch Temple I.
If you're new to campus, the toughest part is to acclimate socially and find new friends. We wanted to create a built-in social circle of like-minded people who want to do cool stuff, whether it's becoming a tech founder, content creator or real estate developer.
I'm a self-taught tech entrepreneur and real estate developer not that far removed from the student living experience. I came to New York in 2014 with $79 on an expired student visa. Six years later, we've built a startup with over $260M in assets.

So I wanted to create something that not only was quality living but also provided the environment that I wish I had had. I wanted to help students so they would not have to learn things the hard way as I did. Hence the Silicon Valley-inspired hacker house concept.
Plus, tech-powered luxury living is something I wish I had had. 
Can you provide some of the highlights of your work?
Sure. Our mission is to help 100,000 first-time investors become millionaires by 2030. When we started NYCE in Jan. 2020, I wanted to not only grow the real estate portfolio but also help others do it too. 
Since last year, we've grown the business to over 175,000 users, set records for real estate micro-shares sold, and launched our app which helps people own real estate for $100. Plus, we're set to become the first black-owned fintech to go public this fall. 
I also post daily financial literacy content on Instagram. Altogether between my cofounder and I, we've grown our social media base to over three million followers since January of last year.
Why did you choose Temple to launch this venture?
Again, I was in school wanting to have an entrepreneurship ecosystem but couldn't figure out how to do it. Philly is an amazing city. And Temple is one of the top universities in the country. I feel there's so much untapped potential here. And that's why we have real investments lined up for the best ideas that come from it.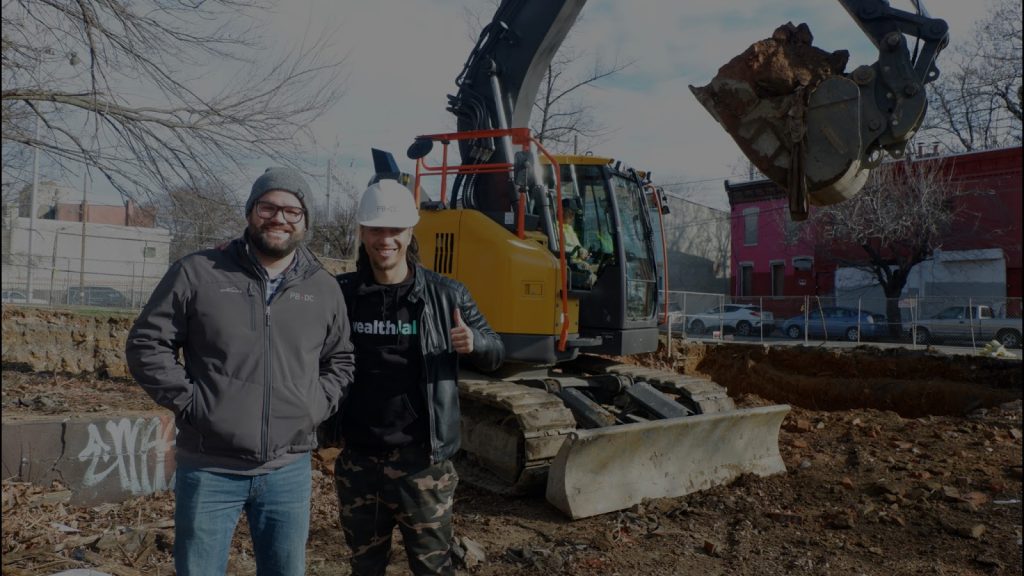 What are you hoping to bring to the Temple community through BYOBB?
We want to bring more awareness around entrepreneurship, help elevate the Temple ideas and ultimately infuse that Silicon Valley spirit into the Temple community. 
Who is eligible to apply to secure a spot within Temple I?
The building is open to all Temple students with an interest in entrepreneurship and a curiosity for entrepreneurship. 
What is the make-up of the first cohort of students? What are their majors?
Anyone who has a desire to be a creator, entrepreneur or just wants to be in a creative environment would make for an excellent fit. I was a journalism and psychology double major—not exactly the archetype for real estate and fintech. 
We've run several 30-day cohorts inside our TRIBE community, which has had every profile you can think of: From W2's with a side hustle to solopreneurs and PhDs. It's not so much about the background, but the desire, the goals and the curiosity to learn. 
What is NYCE's Pitch Competition and how can students apply?
The NYCE Pitch Competition is our bi-annual Demo Day/TechCrunch Disrupt event where residents can pitch their ideas to our panel of judges, entrepreneurs, media and investors. It's backed by InStudioVentures, an NYCE-affiliated VC fund backed by the Adidas Family with up to $5 million in investments. 
For the NYCE Pitch Competition, yes, there's an application process. There's $5 million lined up with mentors and resources put behind it. Our events schedule includes reviewing ideas, stress-testing them and prepping them for the Pitch Competition.
How do you plan to partner with the Fox School and IEI?
The goal is to help create new creators, founders, real estate developers and visionaries. How do we go about that? Through access and experience. 
Meaning complementing the amazing work Temple is doing for its entrepreneurship ecosystem by bringing in actual young entrepreneurs and investors and making them part of their direct network. 
On the experience side, we want to do a series of events and workshops on relevant topics. How to raise money. How to build a team. How to get your first sale. How to grow your social media following. How to speak with the media and raise awareness for your business.
I host a TV show—a Temple entrepreneur can come on there and talk about his startup. We can show them how to get funding and how to write a pitch deck.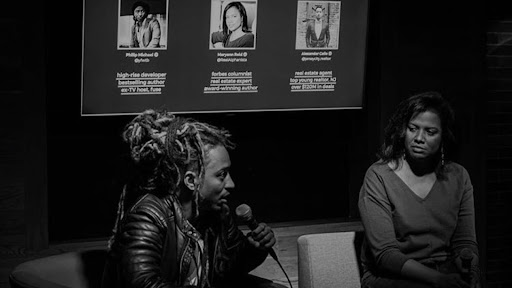 In short, we want to help the students bridge the gap between the classroom and the boardroom. It's tough to go out there with a degree and not have the experience. Hopefully, Temple I will help people build real-life experience that accomplishes that. 
What do you envision the impact will be of a space like this on the local and national levels?
Our vision is to create a bonafide Silicon Valley-style tech hub inside the campus. Our best accomplishment would be if we help a Temple student create a startup that gets funded, grows and becomes a unicorn. 
As we roll this out, we want to team up with VCs, accelerators, as well as the city, and hopefully continue to empower the young students in an impactful way that can help create the next unicorn.
What's next?
We just began breaking ground on TEMPLE II, Phase 2 of the total project, which will open next summer. We're redoing the whole area around the property, which we call Philicon Square. Like Silicon Valley but for Philly. That's the idea.

Is there anything else you would like to highlight?
Yes. We give residents ownership in the building. In addition to the access to funding, the advisory and mentorship network, and the tech-powered luxury living. 
We're currently moving people in for the fall semester. You can book a visit here.