What would you tell yourself if you were starting over? 
We caught up with two recent graduates from the Master of Science in Business Analytics (MSBA) program at the Fox School to ask them. Below, they reflect on their journeys, give advice to their past selves and share their excitement for their careers ahead. 
Ramya Padala, MS '21, came to the Fox School by way of India. She earned an undergraduate degree in technology before starting the MSBA program in 2019. 
Alex Christoforidis, MS '21, calls Greece home. He came to Philadelphia two years ago after receiving his undergraduate degree in business administration. 
Ramya Padala
Why did you choose the MSBA program at the Fox School? 
Alex Christoforidis (AC): I was intrigued by the analytical and coding aspects of the program. I had the opportunity to visit Philadelphia before the program started, and after meeting a few current students at the time, I heard very good things about their experience within the program. It was the right choice for me.
Ramya Padala (RP): I researched my professors before applying and I was impressed by their profiles. I was very confident that I would learn a great deal from them. 
Looking back on the last two years, what was your favorite thing that you got out of the program?
AC: I had the opportunity to work on an academic project with Professor Subodha Kumar, who was the professor in one of the core courses. It was a great learning experience from the beginning to the end, as I had the opportunity to apply what I learned in the program, up to that point. I was responsible primarily for the data analysis part of the project. I would highly recommend to students to take advantage of similar opportunities and work on projects.
RP: I have grown so much in the last two years because of the people I met here. From my professors at the Fox School, my manager at my part-time job to the upperclassmen who were very helpful in navigating the job search, everyone played a huge role in who I am as a person today. I have made friends for a lifetime. 
How has the MSBA program prepared you for the workforce? 
AC: As a result of the pandemic, the classes, as well as the networking events, moved online, making it impossible to attend in-person events. Personally, I had the opportunity to attend a few, which were very well organized and informative. I understood more about what traits companies are looking for in candidates as well as about their hiring process. After that, I had an internship in the vaccines department at GlaxoKlineSmith, which was a great learning experience all around.
RP: I currently work as a data operations analyst at BlackRock. My day-to-day job involves ensuring data quality, data capturing and data modeling. The statistics classes I took during my time at the Fox School help me perform these tasks with ease. I had a visualization class in my first semester of MSBA, and now I use visualization tools to deliver reports to clients. Having learned these tools made it easy for me to pick up things quickly at work.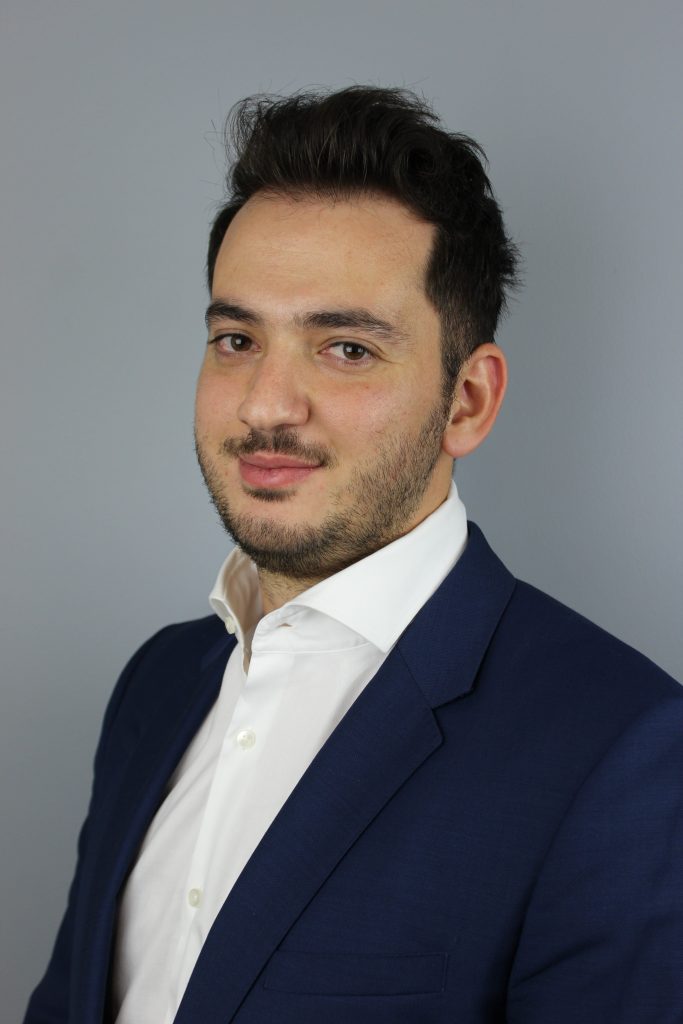 Alex Christoforidis
What do you think is the most important thing that your experience at the Fox School helped prepare you for your future career?
AC: Fox gave me the opportunity to work on very technical and interesting projects as part of my classes, as well as opportunities to work outside of the classroom through some connections that I made with faculty. I also had the pleasure of working with the Fox School's Curriculum Management & Assessment team, both as a data analyst and data scientist. I designed and built interactive dashboards, optimized processes, and provided easy access to data points for faster analysis and decision making.
RP: Being agile and constantly adapting to the ever-changing world are two things I learned during my time at the Fox School. Due to COVID-19, things transitioned online very quickly. The MSBA program taught me to be adaptive and work as a team. 
What advice would you have for yourself when you started the program?
AC: Learn as much as possible, not only from the classroom but also from your peers. Try to get involved in as many different projects as you can.
RP: Be open to learning something new every day.