Morgan Hyman, MAcc '20
The Fox School Master of Accountancy (MAcc) program attracts students from all over the region who want to succeed as public accountants. Students in the program earn a master's degree, receive CPA exam support and develop key professional skills. 
Three recent alumni of the MAcc program joined a discussion hosted by Graduate Admissions for prospective applicants. The MAcc graduates discussed choosing Fox, studying for the CPA exam and more with program director Sheri Risler. 
Why Choose Fox 
Morgan Hyman, MAcc '20, and Robert McLaren, MAcc '20, were drawn to the Fox Master of Accountancy program because of its inclusion of CPA exam prep with a quality graduate degree. 
"As I researched each program, it became very clear to me that Temple's program was a cut above the rest," says McLaren, an audit associate with BDO in New York City. "I felt the support that they gave their students as they went through the program and the time that they gave them to sit and study for each test were tools I didn't see in other regional programs."
McLaren also touted the benefit of the master's degree securing a job. He said, "You need an advanced degree to be competitive today. Even with a CPA license, a master's degree is a real 
differentiator in the recruiting process."
The program's curriculum includes advanced coursework in data analytics, law and regulation, taxation and auditing. The program schedule allows for Becker CPA Review course and time to sit for the exam. 
For Hyman, passing the CPA exam was just as important to her as earning an advanced degree. "I urge everyone to make it as easy for themselves as possible by joining a program that really gives you the time and resources to complete the exams before you start working," she shared. 
Cohort Program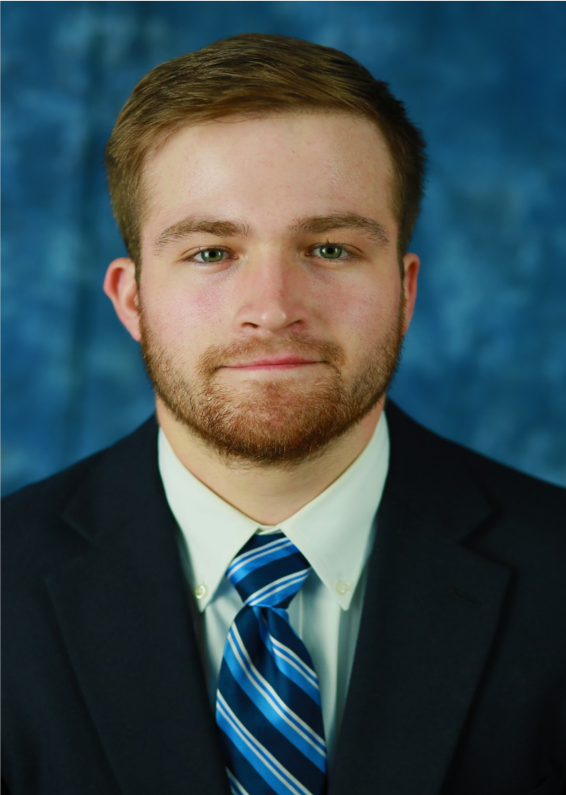 Robert McLaren,
MAcc '2
0
The cohort environment was also a plus for Hyman and McLaren. Each fall a new class of Fox Master of Accountancy students start the one-year, three-semester program. Students in the cohort take all their classes together and often work in groups on assignments and presentations. 
"Coming in from a different school, being part of a cohort was really attractive to me," said McLaren. "Because it was a small group of people, it's really easy to get to know everybody and you become a close knit group pretty quickly."
"The class sizes are small so your professors know you really well and you know them really well," he added. Individualized attention helps students succeed and develop strong networking relationships with professors, classmates and guest speakers. 
Hyman, now a tax consultant with Deloitte, agreed. "I think that being part of a cohort is one of the best parts of the MAcc program. You're all going through the same classes, projects and assignments together. I had a group of 39 people to hold me accountable. I found that to be really motivating."
McLaren stated, "I was a little intimidated at first. You hear 'Philly proud, Temple tough.' But I felt very welcome from day one."
Career Development
The Fox Master of Accountancy also provides strong job placement resources through the Center for Student Professional Development (CSPD). Some students come in with post-program job offers, but others receive full support in their search, from the moment they are accepted. 
Mary Tang, BBA '18, MAcc '19, was able to take advantage of the career development resources as an undergraduate student and enter the program with an offer at KPMG. She is now an audit associate in their Philadelphia office. 
She said, "There are resources like CSPD and the student professional organizations but I think the biggest resource when it comes to the recruiting cycle is [MAcc Program Director and] Professor Risler. She keeps up with every single student. She knows exactly where we're going or where we want to go."
McLaren added, "They put you in front of the firms, give you every opportunity to show what you have and to earn a position with any of the Big Four or regional firms." McLaren had an offer when he entered the program, but he explored other options through the recruiting opportunities offered at Fox. 
In addition, the program helps students prepare for the working world. "There's a huge focus on soft skills in the program like writing, public speaking, working with a group and networking," said Hyamn, "that I think have made me feel really confident and ready to start my job."
Request Information
Learn more about the Fox Master of Accountancy.